Predictive analytics is the branch of data analysis that uses statistical models and Machine Learning (ML) techniques to identify patterns and predict future events. Predictive analytics consulting is the process of working with a team of experts to leverage these techniques to improve decision-making.
In today's fast-paced business environment, having access to accurate, real-time predictions can give companies a significant competitive advantage. Businesses can make the most of predictive analytics to improve security, reduce risks, improve decision-making, and increase operational efficiency. Learn what benefits working with a consulting vendor brings, what services are offered, and how to choose the right vendor for your business needs.
Why do companies need predictive analytics?
The importance of predictive analytics in business cannot be overstated. While descriptive analytics allows businesses to identify what happened in the past, diagnostic analytics helps to understand why it happened. Predictive analytics, however, goes one step further by predicting what will happen next. Companies can further use this data to make more informed decisions, optimize processes and experiment with new strategies to achieve better outcomes. Prescriptive analytics then takes the predictions from predictive analytics and optimizes how to make it happen.
In turn, predictive analytics services can offer a wide range of benefits to companies, which include:
Improved decision-making. Analytics consulting can provide valuable insights to inform decision-making across various business functions. For instance, analyzing customer purchase history can predict which products will be in high demand and aid in inventory management. Additionally, identifying behavior patterns can predict which customers are likely to purchase, enabling targeted marketing efforts. With competent consulting on the use of predictive analytics consulting, decision-making can become more data-driven, accurate, and efficient.

Operational efficiency. Another reason companies seek predictive analytics consulting services is the boost in process optimization. Predictive analysis techniques can be utilized in a range of industries. One such example is analyzing traffic patterns, helping to predict the most efficient routes for delivery trucks, leading to more effective scheduling. This process can help logistics companies reduce transportation costs and improve delivery times. Additionally, monitoring sensor data can predict when machines will require maintenance, allowing for proactive servicing. Consulting can assist in identifying bottlenecks in the process and provide proactive solutions to optimize them.

Security. Regarding security, predictive analytics can play a critical role in safeguarding against security threats. It can detect fraudulent activity by analyzing transaction patterns and identify potential cyber-attacks by monitoring network activity. It can help banks and financial institutions protect sensitive information and prevent financial losses. Furthermore, it can assist in identifying and prioritizing vulnerabilities in a company's systems, enabling proactive measures to be taken before an exploit occurs. This way, companies can detect potential security breaches early on and take action to prevent them.

Risk reduction. Consulting can assist in identifying and mitigating potential risks. In the manufacturing industry, it can predict equipment failures, allowing for scheduled maintenance by analyzing sensor data. For instance, Lenovo used predictive analytics to understand warranty claims better, resulting in a 10 to 15 percent reduction in warranty costs. For retail and e-commerce industries, predictive analytics can predict customer churn, enabling actions to be taken to retain customers. Businesses can identify at-risk customers early on and take action to retain them. Thus, companies can identify potential risks and take action to mitigate them before they become significant issues.
By working with predictive analytics consultants, businesses can gain access to cutting-edge techniques and technologies to understand and predict the behavior of their customers, employees, and competitors. It can give them a competitive advantage in today's fast-paced business environment. Organizations can detect patterns and make predictions about future events that can help them to make more informed decisions, reduce risks and improve the overall performance of their business.
Read more: Big Data and predictive analytics in supply chain: Success stories and tips
How is predictive analytics performed?
Predictive analytics is a broad field that encompasses various techniques and methodologies. Let's look at the three commonly used methodologies widely used across industry leaders. These include:
Regression analysis. This statistical method is used to identify the relationship between a dependent variable and one or more independent variables. Regression analysis can make predictions about future events based on past data. This method helps determine the correlation between several inputs and is best applied to the continuous data that follow a known distribution. This model can be used to determine how one variable affects the other.
Decision trees. This methodology focuses on creating a tree-like model of decisions and their possible consequences. Decision trees can predict future events based on a set of input variables. The decision tree is a flowchart-like tree structure, where each branch represents a potential choice, and each leaf refers to the consequent choice result. This methodology decision helps work with a dataset with a few missing variables.
Neural networks. They are used to model complex relationships between inputs and outputs, find patterns in data, and capture the data's underlying structure. Neural networks are made up of layers of interconnected nodes, which work together to process information. Neural networks are trained using a large set of labeled nodes, and their weights are adjusted so that the network can make accurate predictions.
Each method has its strengths and weaknesses, and the appropriate method will depend on the problem that needs to be solved. In addition to these methods, predictive analytics can include data cleaning and preparation, feature selection and engineering, model evaluation and selection, and deployment and maintenance. A good predictive analytics consultant will have experience with the full range of these activities and will be able to guide the clients through the entire predictive analytics process.
Types of services offered by predictive analytics consultants
Consulting firms offer a wide range of services to help businesses to improve their performance and decision-making. Let's review some of the most practical ones, from modeling and forecasting to predictive maintenance and customer segmentation.
Predictive modeling refers to building statistical models to make predictions about future events. Predictive modeling services can include the development of custom models to address specific business problems, such as forecasting demand for a product, predicting customer churn, or identifying potential fraud. This service can also involve the selection of the appropriate algorithm and parameters, as well as the evaluation and improvement of the model's performance over time.
Another consulting service is time series forecasting, which uses historical time-series data to work with future-event predictions. Time series forecasting is particularly useful for businesses that need to predict future trends or patterns in their data. For example, this service can predict future sales, energy consumption, website traffic, stock prices, and more. It uses moving averages, exponential smoothing, Machine Learning algorithms, Deep Learning, and ARIMA models (also used in statistical analysis) to make predictions.
When it comes to operating with statistical techniques, the statistical analysis method should be emphasized. Statistical analysis services encompass data modeling, Machine Learning and Artificial Intelligence (AI), deep learning algorithms, and data mining. These methods help identify patterns and trends in statistical information that companies can use to build hypotheses. On top of that, this is one of the predictive analytics consulting services used to research complex relationships between variables and can help identify causations and correlations.
Predictive maintenance uses data analytics to predict when equipment or systems need maintenance. While this service is mainly related to the industrial sphere, its prominent use cases help to reduce downtime and improve the efficiency of the equipment. It involves collecting data from sensors and other sources, analyzing the data to identify patterns, and grouping the factors that can lead to equipment malfunctions. This predictive maintenance analytics is primarily used with hardware equipment, best showing its strengths in the Utilities and Pharmaceutical industries.
Finally, let's mention customer segmentation, which divides customers into groups based on shared characteristics. Customer segmentation aims to identify high-yield segments likely to be the most profitable/loss-making or have growth potential and then tailor products or services to each group. Customer segmentation can be done through various predictive analytics techniques like clustering, decision tree analysis, factor analysis, and decision-making based on demographics, behaviors, or other attributes.
In addition to these services, predictive analytics consulting vendors also offer a range of other data solutions, such as Big Data, data warehousing, data strategy, and Business Intelligence services, which can help businesses to get the most out of their data.
Read more: Big data and predictive analytics in oil and gas
What to look for when hiring a predictive analytics consulting vendor?
When seeking predictive analytics consulting services, it's vital to consider several factors to ensure you get the best service for your business. Let's review a few essential things that would simplify your search and navigate you through the hiring process. The five most important factors include the following:
Experience and expertise. Firstly, the consulting vendor should have a proven track record of delivering high-quality data-related services. Additionally, the company should have a team of experienced and knowledgeable consultants and developers to implement the agreed solutions. Look for companies with solid experience in your specific industry, such as manufacturing or telecom. Additionally, it's necessary to check if the vendor has certified data scientists, ML specialists, and statisticians on their team, as they can bring specialized data knowledge to the table.

Flexible and customizable solutions. Take your time to review what services are delivered by a chosen company. The vendor should be able to provide a wide range of services and should be able to customize their solutions to meet your specific needs. In particular, consultants and developers should be able to provide comprehensive analytics, data visualization, data warehousing, and Data governance services. Also, they should be able to integrate their solutions with your existing systems and workflows.

Proven track record, reviews, and references. Check the proven track record of delivering data-specific solutions, including predictive analytics consulting services. Look for companies with case studies or success stories demonstrating their ability to deliver results. Additionally, check reviews and testimonials from previous clients to get a sense of their level of customer satisfaction and industry reputation.

Pricing models. The next step is to ensure that the consultant is transparent about the pricing models. A company should provide a detailed breakdown of costs, including any additional fees that may be incurred. Compare pricing models and costs with other vendors to ensure you get the best value for your money. Also, check if the vendor offers flexible pricing options to meet your business needs.

Privacy and security measures. The vendor should have strict privacy and security measures in place to protect your data and should be able to provide details about their data security protocols and certifications. In this regard, partnering with N-iX, a credible predictive analytics consulting vendor, is the right choice. The company adheres to international standards, such as ISO27001, ISO9001, ISO 27001:2013, PCI/DSS, and GDPR.
By considering these factors when hiring a predictive analytics consulting vendor, you can be confident that you are getting the best service for your business and working with a vendor who can help you achieve your business goals.
Predictive analytics consulting in action: Gogo and cleverbridge
Predictive analytics consulting has helped companies across various industries to make better decisions, improve their performance and increase their competitiveness. In the next section, let's look at two real-world examples of how data expertise has helped companies succeed. We will examine how the N-iX team integrated Big Data analytics for a global provider of in-flight broadband Internet. Additionally, we'll add information on how the N-iX Data unit drives e-commerce growth for the global e-commerce, billing, and payment provider.
Big Data analytics and improved maintenance for Gogo
Gogo is a global provider of in-flight broadband Internet with over 20 years of experience and more than 2,000 employees. The company has partnerships with 16 commercial airlines and has installed its flight connectivity solutions to more than 2,900 commercial aircraft. However, Gogo faced the business challenge of ensuring the high speed of their in-flight internet service and predicting equipment failures.
To address this challenge, the N-iX Data Unit assisted Gogo in migrating to the AWS Cloud and building a Cloud-based unified data platform. Additionally, the N-iX team provided Gogo's leadership team with comprehensive, visualized reports on financial data and operational health. These reports included data on the following:
Data consumption;
Purchases;
Data usage;
Modem performance;
Wireless Access Point;
Service Level Agreements.
These reports helped Gogo's C-level decision-makers to make better-informed decisions and improve the overall performance of their service. To ensure optimal performance, the N-iX team also developed a reporting tool that identifies user pain points when connecting to the Internet. This tool helped Gogo identify and fix issues affecting the user's experience. Furthermore, the team developed a predictive analytics solution that allowed Gogo to predict antenna failures and identify the reasons behind the poor performance, preventing typical failure cases.
The partnership between N-iX and Gogo has helped the client in numerous ways, including:
Migration to the Cloud, allowing the client to reduce licensing and on-premise storage costs;
Comprehensive visualized reports of financial data and operational health;
Predictive analytics, which allowed to predict the antenna failures;
Identifying the reasons behind the poor performance, preventing typical failure cases.
As a result, Gogo achieved its business objectives and improved its service's performance and user experience.
Read more: Big Data analytics for improved maintenance and flawless operation of the in-flight internet
Driving growth in e-commerce for cleverbridge
Germany-based cleverbridge is a provider of e-commerce and subscription management solutions designed to monetize digital goods, online services, and SaaS solutions. The company offers a cloud-based e-commerce platform that makes recurring billing easier, optimizes customer experience, and offers innovative global compliance and payment capabilities. However, cleverbridge faced the business challenge of providing precise and visually informative data analytics reports.
To address this challenge, N-iX experts started a Product Discovery process to design an effective data strategy. The team designed a full-fledged data strategy with a clear implementation plan for the reporting solution based on Power BI. They used the AWS DMS to retrieve on-premise data, transferred it to AWS S3, and implemented the data movement through Apache Spark. This process allowed the data to be moved to Snowflake, making it possible to build informative Power BI reports with analytics based on the most crucial Subscription metrics.
As a result of the partnership between N-iX and cleverbridge, the client has gained several benefits, such as:
Increasing the value proposition with a universal reporting solution;
Boosting information security by establishing an effective data governance strategy;
Enhancing business decision-making capabilities by allowing internal solution use.
Through implementing a comprehensive data strategy and using Power BI, N-iX helped cleverbridge to provide precise and visually informative data analytics reports. It helped the company better understand its customer's needs and improve service performance.
Read more: Driving growth in e-commerce with a comprehensive data analytics solution
Why choose N-iX as your predictive analytics consultant?
N-iX is a well-known provider of Big Data and Data Analytics services with 10+ years of experience in data-related services;
The company boasts a team of 200+ data professionals who are experts in various fields such as data visualization, Business Intelligence, AI/ML, Data Analytics, and Data Analytics strategy;
The company has a diverse portfolio of clients in the Data services sector, including cleverbridge, Discovery, Lebara, AVL, Orbus Software, Gogo, and a range of Fortune 500 companies;
N-iX has been consistently recognized by CRN as a leading solutions provider in North America, as evidenced by their Solution Provider 500 and CRN Fast Growth 150 ratings;
The company adheres to industry regulations and standards such as PCI DSS, ISO 9001, ISO 27001, and GDPR.
Have a question?
Speak to an expert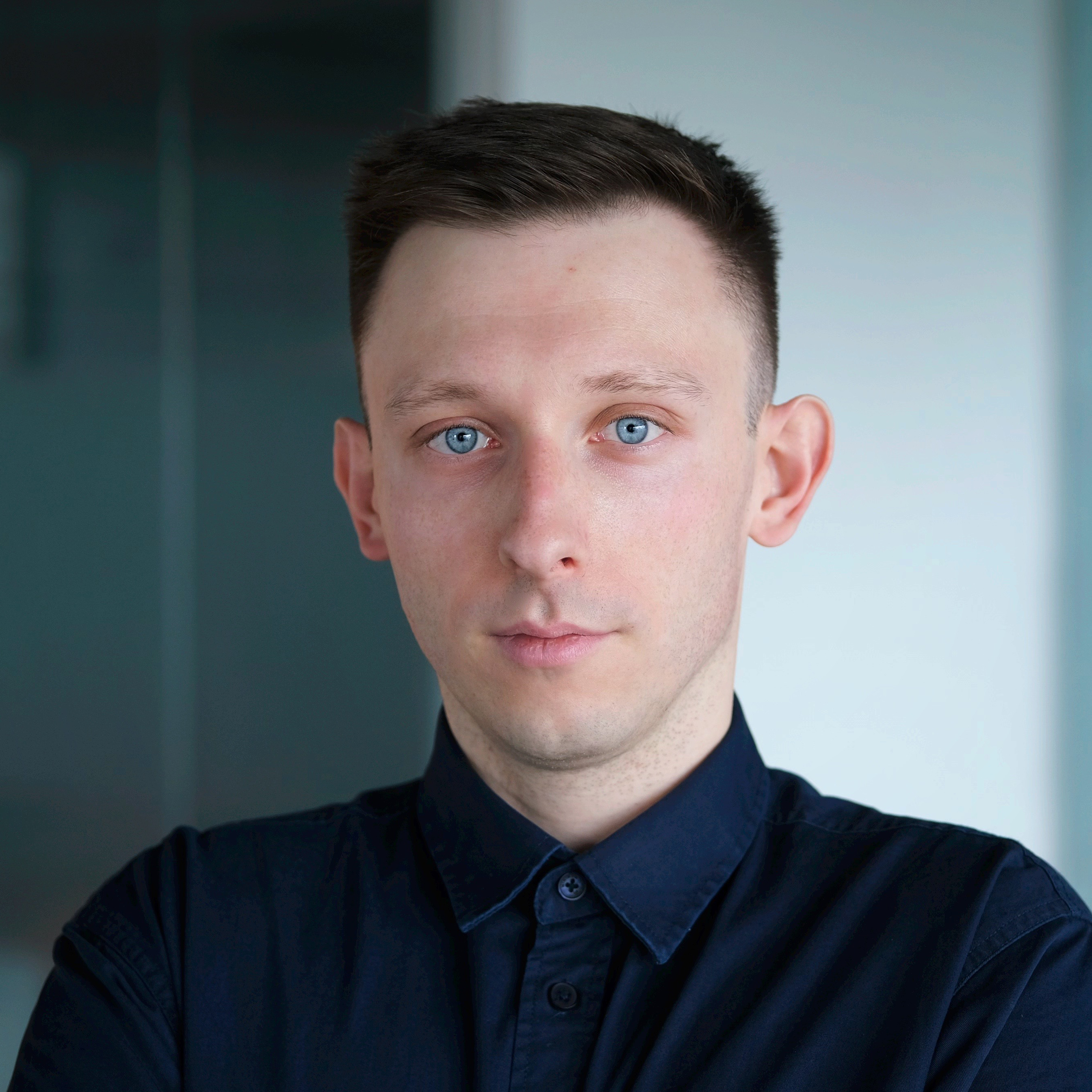 Rostyslav Fedynyshyn
Head of Data and Analytics Practice
---