As an industry that operates with vast quantities of data, it is unsurprising that retail remains one of the most frequent adopters of Business Intelligence. Adopting BI successfully is no easy fit, and nearly 70-80% of such projects fail to fully meet the initial requirements (according to gitnux). Nevertheless, the number of businesses willing to opt to adopt Business Intelligence in retail is on the rise. So, what benefits does it bring that make companies go the extra mile to undertake such a challenge? And how do you make sure that your retail Business Intelligence project becomes one of the 20% that succeed? Let's find out.
How can the retail industry use Business Intelligence?
BI solutions can be applied to achieve a wide range of goals, depending on the industry. When it comes to retail Business Intelligence, here are its most common applications:
Customer insights—analyze and understand patterns in human behaviors to enhance the effectiveness of products or services for consumers while driving sales and financial benefits.
Location intelligence—organize business and geographically referenced data to uncover the correlation between location and various elements such as individuals, events, transactions, facilities, and assets.
Sales intelligence—collect, track, and analyze data to provide sales professionals with insights about customer prospects and leads, and enable them to make informed decisions throughout the sales process.
Promotional intelligence—actively monitor the market for special offers and promotional strategies, with the aim of comprehending the competitive landscape and its influence on the overall performance of the retail company. This empowers retailers to adapt their promotional strategies in almost real-time, ensuring they stay one step ahead of the competition by offering compelling deals to their customers.
Supply chain intelligence—facilitate collaborative planning, monitoring, measurement, analysis, and management of the supply network.
Assortment optimization—select a collection of products to be offered to a specific customer group based on their preferences to maximize revenue.
Product pricing—determine the appropriate selling price for products, taking into account all expenses related to its production and sale, while also considering the perceived value and willingness of customers to pay for it.
Social Business Intelligence—monitor how individuals are responding to your brand's content and online presence, understand the performance of different topics and media formats on social media, and identify trending topics to engage and contribute to.
Predictive analytics—utilize sophisticated systems and historical data to identify patterns and obtain insights into what to expect in the future, for example, which products will be in high demand or which clients are at risk of leaving.
The benefits of using Business Intelligence in retail industry
While there are quite a few ways to apply BI in retail, the benefits of these applications fall into one of the four main categories.
1. Improved merchandising
Retail Business Intelligence enables companies to monitor and evaluate customer behavior across various channels. By leveraging this analysis, retailers can develop and implement tailored customer campaigns and loyalty programs, personalize every step of the customer journey to create rewarding shopping experiences, and ensure a consistent user experience across multiple platforms, both online and in brick-and-mortar stores.
2. Effective marketing campaigns
Business Intelligence helps measure the effectiveness of marketing campaigns, distinguishing between successful and unsuccessful ones. These insights can be used to devise new campaigns and allocate marketing resources effectively, thereby boosting sales and generating revenue.
3. Efficient supply chain management
Another application of Business Intelligence for retail is providing timely and accurate insights into supply and demand dynamics, as well as facilitating precise demand forecasting. This helps in resolving challenges within the supply chain, such as extended supply cycles, fluctuating product demand, inadequate or excessive stocking, inventory management across multiple stores and channels, and high inventory expenses.
4. Enhanced competitor analysis
BI in retail industry can provide valuable insights into the competitors' products and pricing. This enables companies to evaluate their performance in comparison to competitors, identify potential missed opportunities, refine their product assortment, and optimize pricing strategies.
How to implement Business Intelligence: the step-by-step process
Before we dive into the actual process, let's first address the elephant in the room: designing and implementing Business Intelligence in retail industry requires deep expertise in data. Tackling such a task without prior experience is an uphill battle.
Therefore, to make sure that you end up among the golden 20% that succeed with retail Business Intelligence implementation, it is highly recommended to partner with a tech company that specializes in that sort of thing. In addition to expertise, they usually already have a tried-and-true process in place that allows to quickly and effectively deliver a Business Intelligence retail solution.
Let's explore such a process at N-iX—a global software engineering firm with over 20 years of experience. Even though it is always tailored to the specific needs of each client, generally it is as follows.
Step 1. Assessment, analysis, and preparation
The implementation process starts with defining the goals you aim to achieve and determining the business areas that require data analysis and decision-making support. We can also conduct a thorough Product Discovery if you do not have clearly defined objectives or need to validate your idea first. Furthermore, we can audit an existing solution (if there is one in place) and outline ways of improving it to better match your needs.
The overall aim of this step is, unsurprisingly, to get everything ready to ensure the smooth adoption of BI in retail industry. The most substantial parts of this step are:
analyzing data sources;
identifying the types of data required for analysis (customer, inventory, marketing, etc.);
designing the solution and its architecture (cloud-based, on-premises, or hybrid);
choosing the BI technologies that match your requirements (scalability, ease-of-use, data visualization capabilities, etc.);
creating the project roadmap, along with time and cost estimates.
Step 2. Implementation
This is where the actual development of the Business Intelligence retail solution takes place. It consists of several parts:
Establishing data integration processes for gathering, cleansing, and transforming data from various sources in a central repository (for example, a data lake), as well as creating data connections and pipelines to automate data extraction and the loading process.
Defining the data models for analysis and reporting needs, designing a data warehouse to organize data for efficient analysis, and transforming raw data into meaningful formats.
Designing reports and dashboards that provide actionable insights to stakeholders, customizing visualizations and interactive dashboards based on the specific requirements of different users, and ensuring the reports and dashboards are intuitive, user-friendly, and accessible across devices.
Depending on the goals that you aim to achieve, Data Analytics development may also be part of the implementation process. It plays a crucial role in uncovering patterns, trends, and correlations within the data to enable predictive modeling, generate forecasts, identify customer segments, optimize pricing, and make data-driven decisions.
Step 3. Post-development and support
The work continues after the Business Intelligence retail solution is released to production. Data experts continue monitoring its performance and collecting user feedback to identify areas for improvement or align it with changing business needs. They also ensure effective data governance and security by:
Establishing data governance policies and procedures to guarantee data accuracy, security, and compliance;
Defining user access controls and permissions to protect sensitive data;
Auditing and monitoring the BI solution regularly to identify and mitigate potential risks.
Finally, the team can also take part in user training to ensure employees' high proficiency with retail Business Intelligence, encourage them to leverage it in their day-to-day operations, and foster a culture of data-driven decision-making.
A success story: utilizing Business Intelligence to drive growth in e-commerce
Since we are done with the theory, let's take a look at a practical example of how Business Intelligence helped a business achieve success.
N-iX partnered with Cleverbridge—a leading provider of e-commerce solutions and services—to match the need of one of their largest customers, who required accurate and visually-informative data reports. N-iX has applied its extensive data and retail Business Intelligence expertise to develop a comprehensive AWS-based data and analytics solution powered by Power BI. As a result, Cleverbridge was able to gain three substantial benefits:
Matched the need of one of their key clients, strengthening their cooperation;
Attracted more customers, since the new solution became a part of their services and increased their value proposition;
Enhanced their own analytical and decision-making capabilities by incorporating the solution into their own business processes.
Read more: Driving growth in e-commerce with a comprehensive data analytics solution

What makes N-iX an ideal partner for adopting BI in retail industry?
N-iX has over 20 years of experience in delivering high-quality software development services and delivering solutions across various industries, including retail;
With over 200 of data experts, we have profound expertise in data which covers Business Intelligence, Data Analytics, Big Data, Machine Learning and AI, etc.;
We offer the full range of services to successfully implement Business Intelligence, including BI consulting, solution implementation, and modernization;
N-iX has a long history of cooperation with retail businesses, having formed successful partnerships with leading companies such as Saks Fifth Avenue, Office Depot, PrettyLittleThing, and more.
Have a question?
Speak to an expert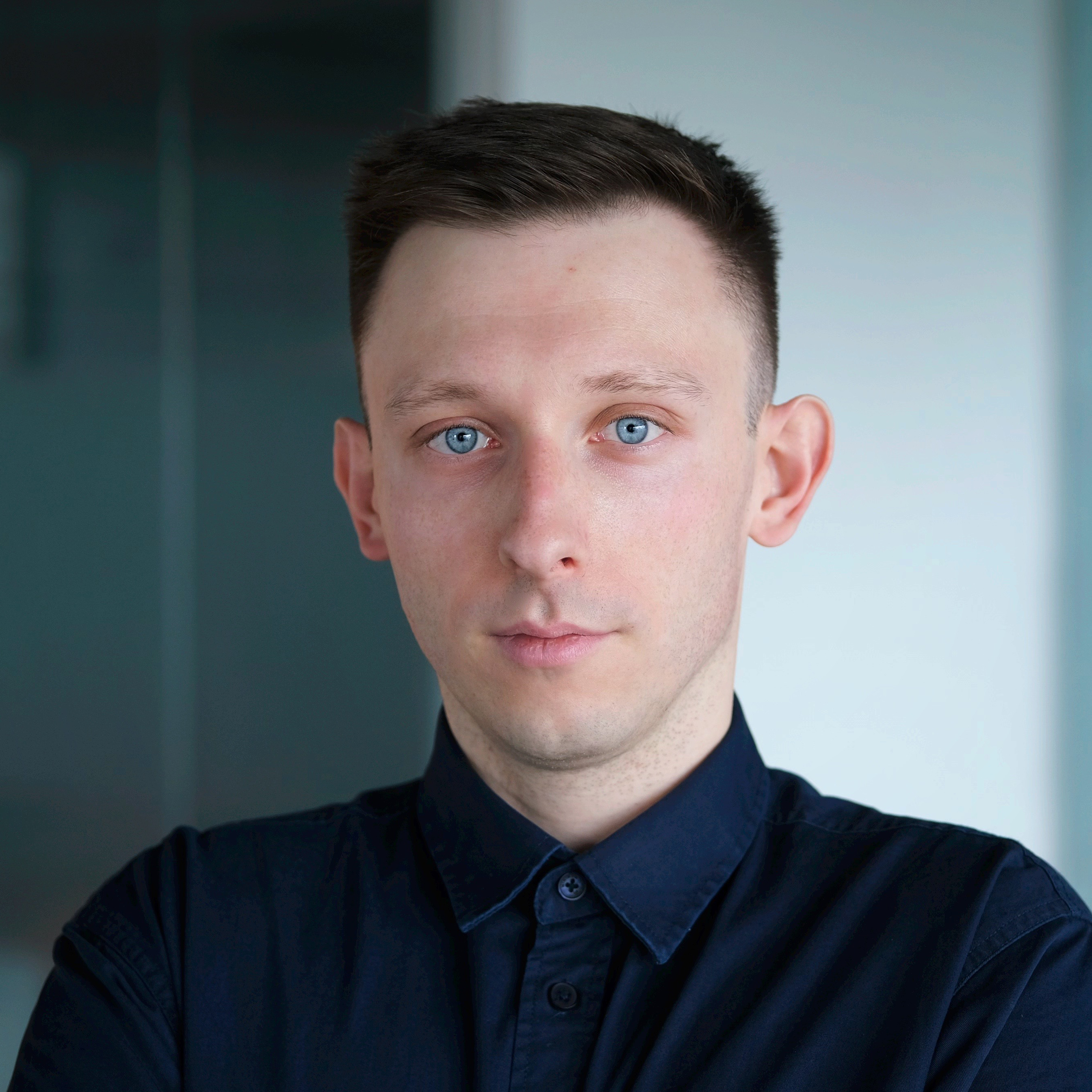 Rostyslav Fedynyshyn
Head of Data and Analytics Practice
---