Nowadays, companies generate vast amounts of data streaming from siloed sources. And the data remains useless unless it gets properly structured and lucidly visualized. That's the primary task of a qualified Business Intelligence developer - to provide businesses with insights and a bird's view on both the market trends and their current business situation.
Though it requires some investment, ultimately Business Intelligence development proves to be worth it. According to the Nucleus Research, companies earn an average of $10.66 for every dollar spent on BI development, performance management, and predictive analytics. Furthermore, according to Business Intelligence stats by BetterBuys, a company that uses analytics is five times more likely to make faster decisions.
Why do you need Business Intelligence development?
BI development can be successfully applied across a variety of domains. For example, if you are a big retail chain, you may have thousands of stores with dispersed data and can't see clearly what is actually going on. You may overlook that a certain product sells once in seven months yet calls for effort and money to be kept on the shelf. Or you may have failed to predict that champagne was going to be out of stock soon – and now unhappy customers are buying it from your competition. So you are losing money, simply, because you didn't have all the inventory data collected and shown on a dashboard.
In some industries, the cost of mistakes is higher than in others. In aviation, predictive analytics and Business Intelligence development are critical to show that, for example, certain devices don't work well under certain conditions in specific parts of a plane. For instance, Gogo, a US-based in-flight connectivity provider partnered with N-iX, a Ukrainian software development outsourcing provider, to develop a solution for collecting and processing geospatial data. It allows monitoring the quality of the Internet connection on different planes in real time. Also, they've built a solution for the maintenance engineering team, which provides comprehensive flight information and enables them to react to emerging issues as soon as possible.
In telecom, Business Intelligence is used to track performance and profitability, create marketing campaigns, etc. For example, Lebara, one of the global leaders in telecom, is outsourcing Business Intelligence development to N-iX. The reports are sent to end-users of different Lebara's departments in 6 countries. A sales department uses them to see how the department performs; a financial department - to see what is going on with the client base and whether the business generates profits or not; a marketing department - for Data Analytics and using it to generate specific marketing campaigns. Also, the BI reports are used for providing specific info to different state institutions (police, for example), as it is defined by the state laws.
Related: Cloud BI: How to adopt it successfully
What infrastructure and expertise do you need for Business Intelligence development?
First of all, you need to build an orchestrated ecosystem of platforms that collect dispersed data from hundreds of sources like CRMs, reporting software, and spreadsheets. To store this data, you need to build a data warehouse (for storing already structured data) or a data lake ( for storing a vast amount of both structured and unstructured data to be further transformed and processed if needed). You can either build them on-premises (by hiring a Big Data architect and Big Data engineers) or use solutions as a service developed by IBM, Google, Amazon, etc.
For instance, Gogo teamed up with N-iX to develop a unified data platform based on AWS that aggregates all the data from different sources using Spark and also built a data lake for storing data from all sources in one place. Ultimately, this allowed providing insightful reports to airlines and the company decision-makers.
Second, you need to have a team of qualified Big Data engineers and Business Intelligence developers to have all the collected data appropriately structured and cleaned up. In fact, ETL (extracting, transforming, and loading) is the core process of Business Intelligence development and takes up around 70-80% of the time. Only then, BI developers can further turn that data into insights using different reporting systems.
The Business Intelligence developer must be proficient in using various BI tools, including MS SQL, Oracle, MySQL Hbase, BigSQL Data Lakes, AWS Redshift, SSIS, SSAS, Pentaho, Tableau, QlikView, Power BI, and more.
How to build and use a Business Intelligence solution?
Establishing a customer's business needs. The company you choose as your BI software development partner must work both with the available requirements and be able to analyze the client's needs. Therefore, they should involve tech leads and business analysts to understand your business KPIs and formulate the requirements for a customer.
Analyzing data sources, building an orchestrated ecosystem of platforms to extract data from different sources, and creating the design of a data warehouse or a data lake. A Big Data architect and Big Data engineers are responsible for building on-premises BI solutions or customizing and integrating the cloud-based ones.
Validating results after the BI solution is deployed.
BI development targeted at extracting, transforming and loading processes (for a data warehouse) and extracting, loading, and transforming processes (for a data lake).
Optimization of the performance of Business Intelligence solutions, for example, when they work with seven-day delays and fail to provide relevant and timely insights.
Quality assurance of BI solutions at various stages of Business Intelligence development. Quality Assurance engineers test what developers have built, write test cases/test scenarios and analyze the data according to a set of requirements.
Continuous support and maintenance of the solution, cooperating with teams on the client's side that have to do further operations with this data.
Using BI reporting systems, such as QlikView, Qlik Sense, Tableau, and Power BI to visualize the data.
Turning data insights into business value.
Wrap-up
Businesses across a variety of domains profit from data. However, to benefit from vast amounts of dispersed, unstructured data, you need to have it collected from multiple sources, structured, cleaned up, stored in one place and properly visualized. To build an effective BI solution and unlock the power of your data, benefit from outsourcing your BI development to a scalable team of experienced and qualified Business Intelligence developers and Data engineers.
Why should you entrust BI development to tech experts from N-iX?
N-iX is a reliable European engineering vendor with 20+ years of experience in custom software development for manufacturing, logistics and supply chain, retail, fintech, telecommunications, and other industries;
Our service list covers enterprise BI development, the implementation of custom ERP solutions and data profiling, data warehouse development and ETL development, SSAS consulting, and more;
Our in-house team will assist you through all the stages of BI development: from business analysis to solution development, and lifecycle and support management;
The vendor's BI portfolio includes long-term collaborations with such global enterprises as Gogo, Lebara, Orbus Software, and Ringier;
The tech company adheres to security standards and regulations, such as ISO 27001:2013, PCI DSS, ISO 9001:2015, and GDPR to ensure data security.
Have a question?
Speak to an expert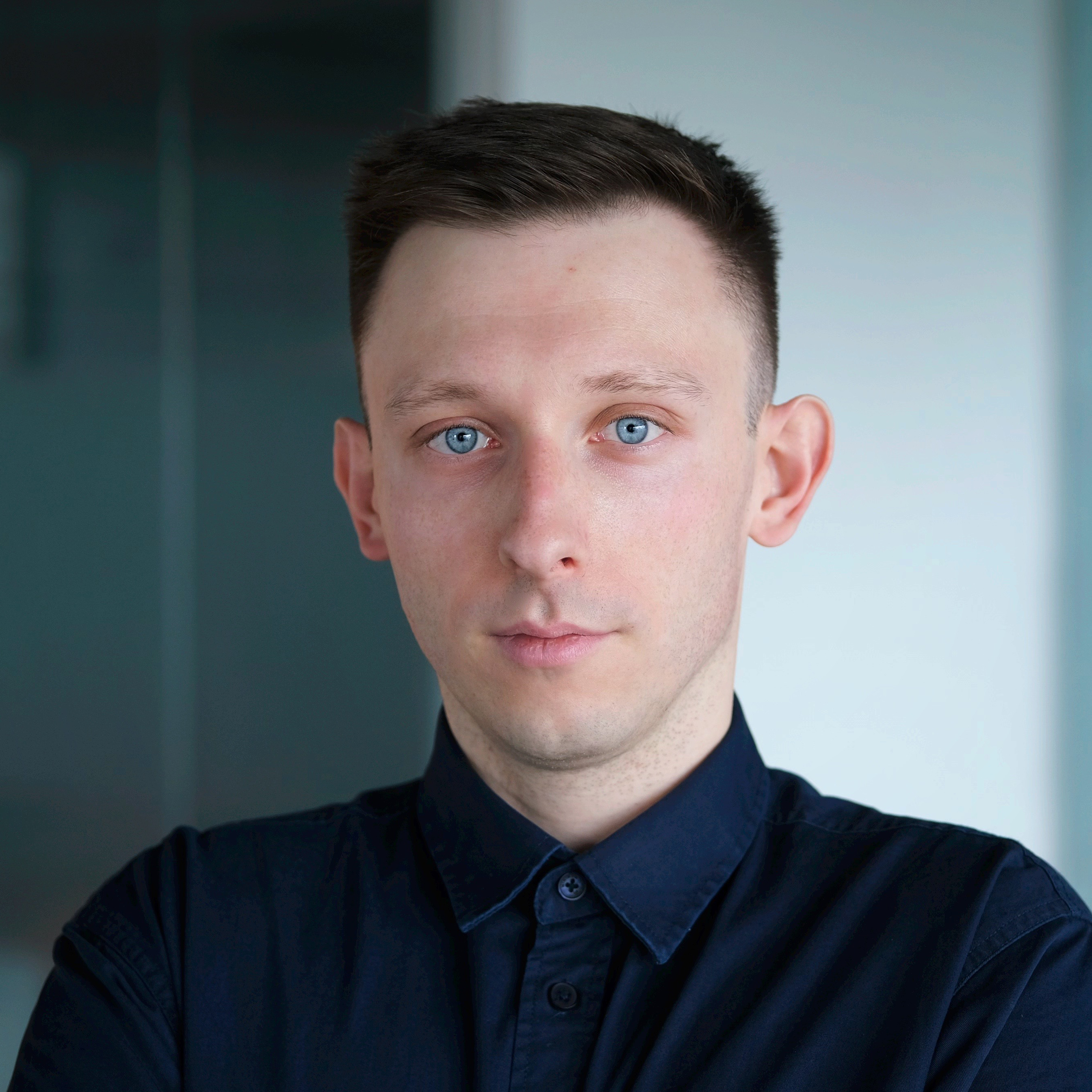 Rostyslav Fedynyshyn
Head of Data and Analytics Practice
---