Outsourcing software development services has emerged as a viable business strategy for organizations seeking to streamline their operations, reduce costs, and gain access to specialized expertise. The demand for software development services is increasing, with more and more organizations turning towards outsourcing to fulfill their development needs. The Emerging Europe report reveals a surge in outsourcing development services, and Gartner forecasts a substantial increase in companies and budgets devoted to outsourcing.
However, the outsourcing process can be complex and challenging, requiring careful consideration of many factors. Whether you represent a midsize organization or a large enterprise, this guide is essential for succeeding in outsourcing software development services. From defining your objectives and selecting a software development service provider to managing communication and ensuring quality control, this paper delves into the fundamental factors that can make or break an outsourcing project.
So, what is happening with the outsourcing market, what are the main reasons to outsource, and how to avoid the common pitfalls and challenges? And what are the steps to carefully consider when choosing the right service provider? Discover all this and more in this report prepared by the N-iX team, a leading software development partner with a global presence and profound expertise in tech consulting and software development outsourcing services.
Executive summary
In today's competitive landscape, partnering with an external engineering service provider often becomes a strategic decision for organizations looking to speed up their project delivery, acquire additional tech expertise, and tap into expert technological consulting. With over 20 years of experience delivering successful projects for independent software vendors (ISVs), tech firms, enterprises, and Fortune 500 leaders, we have accumulated a wealth of knowledge we are eager to share. We're using this experience to answer the questions of what, why, and how companies turn to contract out.
WHAT?
In 2023 companies are looking to outsource specific technical functions or solutions that need to be revised or are more costly to maintain in-house. The most outsourced digital functions are Artificial Intelligence (26.47%), Machine Learning (38.24%), and Robotic Process Automation (26.47%). However, we also see an increased interest in Data and Cloud outsourcing.
WHY?
HOW?
We also list the best practices and recommendations that we believe will be invaluable to senior executives, technology, and business leaders considering partnering with an external software service provider.
WHAT software development functions and services are outsourced by global organizations?
In today's global economy, organizations tend to contract out and establish a strategic partnership with an external tech vendor to cover the necessary technical requirements. One convincing reason behind this process is an uneven relationship between the rising demand for development services and the supply shortage. More precisely, the number of unfilled software development jobs in the US is estimated at more than 900,000 and is expected to reach a million in the upcoming years. The report also recommends organizations seek global talent and resource distribution by partnering with an external tech vendor.
Global organizations are fully aware of the existing IT talent shortage and try to capitalize on the outsourced software product development services in their business goals. When it comes to the digital and Internet Technology outsourcing (ITO) functions that organizations are planning to outsource, the following trends, extracted from the 360 global enterprises surveyed,should be pointed out:
Artificial Intelligence (26.47%), Machine Learning (38.24%), and Robotic Process Automation (23.53%) are peaking in the digital functions that organizations plan to outsource over the next 12 months.
As for the functions that organizations plan to continue to use in-house, Augmented Reality (38.24%) and Biotechnology (35.29%) stand out compared to other services.
Concerning the ITO functions, global organizations are looking to outsource systems development (26.47%), managed service hosting (35.29%), and UX design/management (32.35%) in the following year.
In contrast, global organizations already outsource unified communications, hosted telephony, and technical support services, with 44.12%, 41.18%, and 41.18% of all services, respectively.
As a whole, complex digital functions, such as Machine Learning and Artificial Intelligence, will be among the most outsourced functions, with IOT and RPA services following them. Now that you know what functions and services will likely be outsourced, it's time to match them with your organization's business goals and needs.
WHY do companies partner with external software engineering providers?
Outsourcing software development services can offer numerous business benefits to help organizations achieve their strategic objectives and gain a competitive advantage in the marketplace. Let's take a closer look at some key benefits:
Cost-efficiency. Software development outsourcing services are cost-efficient since businesses can access specialized expertise and technology without investing in expensive infrastructure or hiring and training in-house staff. Software development partners offer competitive rates due to lower labor costs in their home country, and their economies of scale can help optimize costs while maintaining quality. This benefit highlights that outsourcing capitalizes on delivering top-notch quality without cutting corners on development and operational processes.
Flexibility and scalability. The next point is that outsourced development services offer flexibility and scalability to businesses that adapt quickly to ever-changing market conditions or customer demands. Outsourcing partners can deliver flexible engagement models, such as team augmentation, managed teams, or dedicated development centers tailored to meet the project's specific needs. For this reason, partnering with a credible outsourcing vendor can reduce talent retention costs alongside bringing much-needed flexibility to the development process.
Improved time-to-market. Outsourcing software development services can help businesses expedite the development process and market their products or services faster. With the right outsourcing partner, businesses can leverage the vendor's expertise and experience to develop high-quality software that meets their requirements and is delivered within the desired timeline. Faster delivery is achieved by omitting the recruitment and onboarding hassles, which can significantly slow down the time-to-market estimations.
Access to expertise and technology. Software development outsourcing services can give businesses access to a vast pool of experienced and skilled professionals who can provide specialized expertise in various domains, such as software architecture, engineering, design, and testing. Outsourcing vendors also have access to cutting-edge technology and tools that can help accelerate the development process and improve the quality of the end product. Moreover, a specialized development partner can unleash expertise in a particular business domain or area, such as manufacturing or telecommunications.
Increased agility. Outsourcing services can help businesses optimize their resources and increase productivity in the long run. It's primarily achieved by reaching the previously inaccessible agility and flexibility rates. The shifting business scenarios and growing customer expectations cause organizations to adopt more agile approaches. Organizations must implement agile business approaches, such as relying upon outsourcing partners. On top of that, partnering with a development vendor can free up internal staff to focus on core business activities, leading to better resource use.
Outsourced development services can provide numerous business benefits, ranging from cost-optimization and increased flexibility to improved time-to-market and getting access to expertise. Yet, it's worth mentioning that it's a must to stick to the right software development service provider and engagement model that aligns with the specific needs and goals of the business.
HOW companies outsource: 5 vital steps in your journey
Given the challenging nature of outsourcing, it is crucial for organizations without prior experience to follow a methodologically-designed roadmap to ensure a successful outcome. Many organizations struggle with where to begin and how to start the search, whether it's by reviewing outsourcing models or assessing other factors. However, following a well-structured roadmap consisting of three major stages can significantly ease the start of fruitful cooperation.
To initiate an outsourcing journey, organizations should follow five encompassing steps that cover the entire process, from selecting an external tech vendor to establishing an effective partnership and lasting cooperation. These steps include:
1. Reviewing criteria and selecting an external tech vendor
The first stage is critical as it involves reviewing the criteria and picking an external tech vendor. This step requires careful consideration of factors such as the vendor's expertise, experience, reputation, and cultural match. Organizations must evaluate potential vendors based on their ability to deliver quality services while adhering to the timeline and budget.
2. Choosing the model, contract, and service type
Once the vendor selection process is complete, the next stage involves choosing the appropriate outsourcing model, contract, and service type that aligns with the organization's objectives. This stage requires a clear understanding of the organization's goals, project requirements, and the vendor's capabilities to ensure seamless and successful collaboration.
3. Establishing an effective partnership and lasting cooperation
The third stage in this process is selecting the most suitable engagement model for your organization's needs. It involves analyzing the level of involvement, control, and risk-sharing between the organization and the vendor. The various engagement models include team extension, a dedicated development center, and an R&D center. Each model has its advantages and drawbacks, so weighing the pros and cons is essential based on the organization's objectives and the project's scope and complexity.
4. Choosing the right contract to get the best value for money
After choosing an engagement model, proceeding to the contract type selection is the next step. This stage sets the terms and conditions of the partnership between the organization and the vendor. It requires thoroughly examining the contract details, including pricing, payment terms, service level agreements, intellectual property rights, data security, and termination clauses. It's crucial to strike a balance between maximizing the value for money and maintaining a strong relationship with the vendor, fostering a mutually beneficial collaboration.
5. Establishing an effective partnership and lasting cooperation
The final stage involves establishing an effective partnership and lasting cooperation between the organization and the vendor. It requires open communication, mutual trust, and adapting to changing project requirements. Organizations must establish a strong working relationship with the vendor to ensure a successful outcome and build a long-term partnership. In outsourcing software development services, following this roadmap can significantly enhance the chances of success. Organizations must consider outsourcing strategies to achieve the desired outcomes with the increasing demand for software development services. By following this roadmap, organizations can navigate the complexities of outsourcing and achieve their goals cost-effectively and efficiently.
Step 1. Reviewing criteria for selecting the right vendor
Once you decide about the outsourcing model and contract, it's the right time to browse the list of outsourcing vendors. With so many vendors out there, it can be overwhelming to begin. It's especially true when you've already shortlisted a range of companies and don't know which one to pick. Below is a list of the eight essential criteria for choosing the right vendor. Everything should be considered beforehand, from tech expertise and engineering excellence to domain expertise and risk management.
Tech expertise and engineering excellence
When choosing from the vendor's list, the first thing to consider is tech expertise and engineering excellence. Tech expertise refers to the provider's knowledge and skills in specific technologies, programming languages, and tools required for your project. The expertise can be challenging to measure, but it encompasses skill sets pertaining to custom development, technology consulting, Product Discovery, Cloud migration, and more. On top of that, aim to look for a vendor with sufficient experience that matches your specific requirements, whether it's Data Analytics, Business Intelligence, Big Data or Embedded & IoT, SAP, RPA, AI, ML & Data Science, and Digital Transformation services.
It's also worth highlighting that engineering excellence should be assessed critically on your end. When conducting a preliminary review, consider how the quality of delivered solutions is measured on the vendor's end. Some possible considerations include centers of excellence, internal quality audits, competence assessments, and knowledge transfer plans. Each of these points is crucial and can transform the outsourcing partnership from a mere relegation of development work to a strategic partnership emphasizing a structured approach to reaching your business objectives.
Delivery capabilities and the geography of outsourcing destinations
One essential factor to consider regarding choosing a tech partner is the sufficient delivery infrastructure, which mainly refers to development capabilities. With dozens of external tech vendors delivering their services, look for a company that can match your delivery needs. In other words, review where the vendor's R&D center is located and what delivery centers are available to contract out. The same goes for the internal talent pool, which should fit your development purposes. If your custom solution heavily relies on scalability, aiming for a partnership with a vendor that has a suitable talent pool of at least 1,000 specialists is a must.
Besides the delivery capabilities and a sufficient talent pool, reviewing the geographical nuances is necessary. In the outsourcing domain, it's common to distinguish between nearshoring and offshoring services. The former refers to outsourcing business operations to a nearby location or country, while the latter involves moving software development functions to a distant location. For US-based enterprises and organizations looking to contract out, nearshoring means choosing the outsourcing provider in Colombia, for instance. In contrast, offshoring could mean partnering with an Eastern European vendor with delivery centers in Ukraine and Poland. With this knowledge in mind, you should consider the delivery capabilities of a particular tech vendor and closely review if it can create a suitable R&D center and benefit from a range of delivery centers across the globe.
Experience with custom development, Product Discovery, and technology consulting
A versatile tech experience should encompass the expertise in delivering custom solutions, including but not limited to technology consulting and custom development. It's worth mentioning that a long-term partnership with a vendor is not only about a certain number of certified developers. Instead, it's a mutually beneficial cooperation, which can take various forms depending on the chosen model, responsibility delegation, and other parameters. Ideally, your short-listed vendor has to handle the project across its development lifecycle: from Product Discovery and ideation to market launch and contractually-negotiated post-deployment support and maintenance. After all, your goal is to lift some weight off your shoulders and get one step closer to aligning your business objectives with your specific development needs.
Another important consideration is the vendor's size, which should match your project's requirements. Suppose you plan to migrate from on-premise storage to the Cloud, implement a large-scale data analytics solution, and undergo a full-scale digital transformation. In that case, a smaller vendor won't suffice your needs. Except for experience with various services and versatile tech expertise, your software development service provider should be big enough to help you scale quickly. Regardless of your cooperation model, aiming for prominent vendors with at least 1,000 on board is a way to go, especially if your project is expected to scale over time.
Product Discovery success story: cleverbridge
Based in Germany, cleverbridge delivers e-commerce and subscription management solutions to monetize digital goods, online services, and SaaS across various industries. The company needed to provide one of its largest customers with more precise and visually informative data. For this purpose, the N-iX team has kicked off the partnership with cleverbridge by conducting an extensive Product Discovery. In particular, the team has designed a data strategy with a clear implementation plan for the reporting solution. It all became possible by performing an extensive Discovery Phase, during which the N-IX team interviewed the client's stakeholders and assessed the existing processes. Thanks to the extensive Product Discovery, the N-iX team has obtained an implementation plan and built a modern data platform based on AWS, and established effective data governance practices.
Matching domain expertise
When assessing the industry and domain expertise, you should look beyond whether a vendor's portfolio has delivered healthcare, fintech, or telecommunication projects. It is important to critically evaluate how your future outsourcing vendor has perfected your business vertical. In particular, strong domain expertise refers to the knowledge of your field's compliances, regulations, and other requirements. It doesn't only mean that a chosen service provider delivers a range of projects in your niche. Instead, domain expertise refers to the in-depth knowledge of regulation and compliance protocols in your country or region.
One example could be the healthcare industry, which has numerous regulations depending on a specific country. While the US HIPAA is the most known standard, the chosen vendor should be competent in Canadian, UK, Australian, UAE, Dubai, or Qatar jurisdictions, depending on your project requirements. Other examples include supply chain management and fintech industries, which also have specific regulations in place. These examples illustrate that the chosen external tech vendor can handle the country-specific requirements and regulations in your specific industry, whether it is manufacturing, healthcare, fintech, energy, or agritech.
Proven track record, case studies, and clients' feedback
After thoroughly reviewing the tech and domain expertise, one should carefully assess the vendor's proven track record, portfolio, and case studies. Before beginning a partnership and reviewing the cooperation model, check what clients have partnered with a selected vendor. On your end, you have to be sure what types of clients a vendor have been working with before and assess whether these projects were of a similar scale to your business challenge.
When browsing through the client's portfolio, search for case studies that detail the previously delivered projects and strategic partnerships. Also, if possible, check for the client's feedback through videos, written testimonials, Clutch reviews, and related reference forms. The main goal of this assessment is to check if the chosen vendor can deliver a customized solution without compromising quality by checking the previous cooperation records.
Technologies, certifications, and partnerships
When browsing through the vendor's tech stacks after sending a formal request for information (RFI), you have to verify the presented information. One way to do this is to check the vendor's certifications, partnerships, and industry recognition list. More precisely, take your time to check whether a vendor's quality management systems are compliant with international standards, including ISO 9001 and ISO 27001:2013. Also, when checking the Cloud and Data expertise, clarify how many certified developers with these specializations a tech vendor can provide for your project. The presence of specific certifications can signify the outsourcing vendor's capacity to deliver your project with sufficient expertise in the field.
Also, if you need a careful assessment or specific knowledge of the Cloud platform, your future partner should be a certified AWS, GCP, and Azure partner. In cases when you're looking for an enterprise-level solution, check if the company is an SAP and OpenText partner. This partnership signifies that your vendor has sufficient expertise to handle your enterprise management solution. Alternatively, a vendor should be recognized by AWS, Snowflake, ISG, and other industry leaders for data-related requirements. Overall, the main idea of this factor is to ensure that the vendor has verifiable expertise and knowledge, which can leverage your business intents after kicking off your cooperation.
Established knowledge transfer plans
The critical point is that the absence of knowledge transfer plans can cost organizations lots of money when the knowledge is not managed correctly. And while it's true that the most significant knowledge part can reside in the project's documentation, the most valuable bits are carried by the specialists behind the development. Clients must pay attention to context-dependent knowledge and ensure the transfer plan works smoothly.
Adopting a more strategic, systematic, and comprehensive approach is necessary, with most knowledge transfer strategies failing due to being ad hoc and informal. When choosing the right outsourcing partner, consider whether a vendor already has knowledge transfer processes in place. More precisely, your software development service partner should have the pre-implementation and post-implementation transfer plans, which signify how a company aims to reduce abundant costs and streamline productivity.
As a whole, a well-encompassing knowledge transfer plan consists of five equally important steps, including:
Defining what knowledge and skills to collect;
Assigning people who transfer and acquire specific knowledge;
Selecting the most efficient knowledge transfer methods;
Choosing the knowledge storage, which is both accessible and has enough scaling capacity;
Conducting the actual knowledge transfer according to the predefined plan.
The following graph serves as an excellent reference point for a better understanding of the knowledge transfer procedures in IT outsourcing.
Negotiating legal details
Once you've checked all the previous points, you should avoid rushing to the contract signing. Outsourcing software development services can carry severe risks, such as the lack of legal protection, contract ambiguity, and misunderstandings regarding service level agreements (SLAs). Legal details, including confidentiality and non-disclosure agreements (NDAs), ensure that the chosen provider doesn't disclose sensitive data to the public. These factors, including terms of service, clarify the contractual obligations of both the client and the outsourcing vendor.
Before proceeding with kicking off the cooperation, there are a few essential legal details to talk through, the most important of which include:
Payment terms, such as deadlines for issuing invoices and respective payments;
Liability and warranties, including liability caps and warranty clauses;
Notice periods and contract termination clauses;
Confidentiality, data protection, and requirement compliances;
Intellectual property rights;
Non-solicitation clauses;
Jurisdiction nuances.
A poorly assembled contract can harm your potential cooperation with an outsourcing vendor. A client and outsourcing representatives should negotiate the agreement focusing on payment terms, liability, data protection, IP rights, and other nuances beforehand. Lastly, ensure that the signed SLA clarifies the expected level of service, response times, and performance metrics.
Read more: Software development outsourcing: how to avoid contract loopholes
Step 2. Choosing the right service that brings the most value
When it comes to software development outsourcing services, businesses can avail of various types of services, depending on their specific requirements and goals. These services can be broadly categorized into custom software development, Product Discovery, and technology consulting. Let's look at these services, as follows.
Custom software development stands for creating software solutions designed to meet unique business requirements. It can include everything from product launch and the need-based solution to system modernization and architecture assessment. The critical point of this outsourcing service is that it capitalizes on customization and is highly flexible, depending on your project requirements. It can include anything, from automating manual processes to prototyping, designing, and implementing a full-scale digital transformation.
Product Discovery involves the process of ideation, research, and prototyping to develop new products or enhance existing ones. With this service, you can validate your product concept and test its market viability, usability, and longevity. This service benefits startups and businesses looking to enter new markets or innovate their product offerings. Product Discovery services can help businesses define their product vision, validate their ideas, and build prototypes to test their product hypotheses. Some possible solutions include extending an existing complex system, conducting a thorough assessment of the current software, running a tech assessment, and kicking off the project.
Technology consulting provides advice and guidance on technology-related issues, such as software architecture, Cloud computing, and technology modernization. Consulting, in this regard, serves as a gateway to digital acceleration, enabling business agility via digitalization and technology adoption. Moreover, technology consulting will optimize the technology costs and help scale your custom solution to accommodate the company's growth.
It's worth noting that these services are not mutually exclusive and can be negotiated to meet specific business needs. By understanding the different types of outsourcing services, businesses can choose a service that meets their specific requirements and goals and work with their outsourcing partner to achieve the desired outcomes. If you want to extend your development capabilities, it's reasonable to review the cooperation models below.
Step 3. Selecting the cooperation model
When turning to software development outsourcing services, choosing a suitable cooperation model that aligns with your specific needs and goals is essential. Different cooperation models offer different levels of control, flexibility, and cost-effectiveness, so it's vital to understand the options available. Let's take a closer look at some of the most common cooperation models in outsourcing:
1. Team extension is a model that helps businesses grow their teams and expand their software development capabilities with a reliable tech partner by their side. It can feature extending the existing in-house team with additional resources from the external tech vendor or hiring a dedicated managed team. To better understand the model's benefits and differences, kindly review the cooperation models, including:
Extended team serves the purpose of bridging the skill gaps of your existing development team with the top-notch expertise of your external tech vendor. In this regard, an extended team can help to hire individual specialists on time and within your defined budget. Whether you need to acquire the missing expertise or speed up the development process, an extended team is the way to go. An important thing to mention is that you, on a client's side, retain full control of the development process. In other words, an extended team adds an extra layer of team capacity with top talent, capitalizing on flexible scaling and domain expertise.
Success story of establishing an extended team: Currencycloud
Concerning the extended team services, Currencycloud, one of the N-iX partners, needed to accelerate the development of their Currencycloud Direct application. The company behind the application is a global B2B platform delivering cross-border payments as a service. As Currencycloud struggled to scale its team in London due to the time-consuming and expensive process, the company expanded its in-house team with a nearshore partner using the extended team cooperation format.
The project kicked off by expanding the client's in-house team with four developers, and now N-iX accounts for a third of the client's development capabilities. The cooperation under the extended team formula has helped the client accelerate their application's development, boost time-to-market, improve scalability, and implement payment integrations.
Managed team is similar to a team extension, but the development partner plays a more significant role in managing the team's development. With this model, you delegate a specific part of your product development to a self-sufficient engineering team provided on the vendor's side. Shortly, this model serves as a cross between the extended team and a custom solution development, with shared responsibility and ownership. A managed team model suits projects requiring scalability and instant expertise to boost project development or release particular features.
2. Dedicated development center. In this model, the outsourcing vendor creates a dedicated team of software developers and specialists who work exclusively on your project. The vendor manages this team, but the client retains complete control over the project's scope, requirements, and timelines. This engagement model enables the client's project management, providing all the necessary tools and expertise to kick off the development. As for the administration, the vendor takes care of all administrative processes pertaining to your team.
3. R&D center: This model involves creating a dedicated research and development center. This center is managed by the outsourcing vendor, focusing on research and development activities aimed at developing new products, improving existing products, and advancing technology. Outsourcing cooperation, in this regard, manifests when an organization hires an external partner to get instant access to expertise and speed up the time-to-market. As for the involvement and administration, the client takes the most responsibility for all deliverables of the R&D center.
Success story of establishing an R&D Center
One successful example of the business benefits and gains of contracting out in the form of establishing an R&D center is the digital transformation conducted by the N-iX team for Lebara. The client is one of the largest European mobile virtual network operators, offering pay-as-you-go mobile SIM cards and related services for migrant communities. The company needed to improve its legacy IT infrastructure and undergo a full-scale digital transformation.
The N-iX team has formed an R&D center with 100+ experts that supported Lebara's digital transformation, providing software development, quality assurance, Business Intelligence, and database administration services. The client has delegated 100% of R&D capabilities, with the N-iX experts working on everything, from mobile development to Big Data. On top of that, the operations of the R&D center have been followed by technology consulting and supplying a client with an in-depth report that contributed to the company's strategic roadmap.
Choosing the right cooperation model is essential for the success of your outsourcing project. By understanding the strengths and limitations of each model, you can make an informed decision that aligns with your specific needs and goals. Contracting out with a trustworthy service provider is essential to implement the chosen model effectively and efficiently.
Step 4. Reviewing contract types: Time & Material vs. Fixed Price
When choosing software development outsourcing services, picking the right contract model that aligns with your needs and goals is crucial. Different contract models offer different levels of flexibility, predictability, and cost-effectiveness. Thus, it's critical to know the intricacies of each model, such as Time & Material and Fixed Price, the two most common outsourcing contract models.
Time & Material. In this contract model, the client pays the outsourcing vendor based on the time and materials used for the project. The vendor provides a detailed breakdown of the project's estimated costs, and the client enumerates the time and resources. This model is perfect for projects with high uncertainty or requiring flexibility in the scope, requirements, or timelines. It allows making changes to the project as it progresses, and the client only pays for the work delivered.
Choose this contract model when the project scope fluctuates, and the technical requirements can change a lot
Fixed price. In this contract model, the client pays a fixed price for the entire project, regardless of the time or resources used. The vendor provides a detailed project plan and timeline, and the client pays a fixed amount based on the deliverables outlined in the contract. This model is ideal for projects with a well-defined scope, requirements, and timelines. It provides high predictability and allows the client to budget and plan accordingly.
Stick to this contractual model when the project requirements are clear, with a lesser probability of change, and clearly defined deadlines
Note: The best approach depends on the specific project requirements and circumstances, and both contract models have their advantages and disadvantages. The choice between the two will depend on factors such as the project scope, timeline, and budget, as well as the level of control and flexibility required by the client.
It's necessary to establish clear and transparent communication with the outsourcing vendor to ensure the success of the outsourcing project. Some possible steps can include regular updates on the project's progress and clear guidelines on the scope, requirements, and timelines. Businesses can achieve their desired outcomes by working closely with an external tech vendor and choosing a suitable contract model while optimizing costs and resources.
Step 5. Establishing an effective partnership and lasting cooperation
Cultivating a successful and enduring partnership with your outsourcing vendor is a crucial aspect of realizing your business objectives. This requires a continuous effort to foster mutual understanding, maintain transparent communication, and encourage collaboration. In this step, we delve deeper into the best practices for establishing an effective partnership and nurturing lasting cooperation with your selected vendor.
Define clear goals and objectives
Begin by articulating the precise objectives and expectations for both parties involved. Ensure that your tech partner comprehends your business goals, project requirements, and any specific performance expectations. Collaborate to create a comprehensive project roadmap with well-defined milestones, deliverables, and timelines. Conduct periodic reviews to assess progress and alignment with the established objectives.
Establish open and transparent communication
Effective communication is the cornerstone of any successful partnership. Develop multiple communication channels to enable seamless interactions between your internal team and the vendor's team. Schedule regular meetings and touchpoints to discuss project progress, address potential challenges, and identify opportunities for enhancement. Encourage a culture of open feedback and promptly address concerns to build trust and foster a positive working relationship.
Implement robust governance and performance management
To maintain oversight of the outsourcing process, implement a rigorous governance structure with well-defined roles, responsibilities, and reporting mechanisms. Develop key performance indicators to quantitatively measure your tech partner's performance, ensuring accountability for meeting project objectives. Conduct performance evaluations and provide constructive feedback to promote continuous improvement and uphold high-quality standards.
Overall, a thriving outsourcing partnership is the result of meticulous planning, effective communication, and a commitment to nurturing long-term relationships. Embracing these best practices will not only lead to a successful outsourcing partnership but also contribute to the overall growth and competitiveness of your business in an increasingly dynamic and complex market landscape.
Checklist before partnering with the outsourcing provider
Do you know your project's specific needs and requirements?
Using outsourced development services is, for the most part, a strategic decision to achieve your business objectives in cooperation with a credible vendor. Before considering outsourcing, define the specific needs or a problem you would like to address with the technical solution. It could include everything, from developing a new product or scaling the existing one to hiring a dedicated development center and setting up an R&D center. Once you have the specific needs gathered in one place, you can be sure that outsourcing is well-thought and strategically justified.
Do you need additional expertise like Product Discovery or business analysis?
Besides custom software development, an outsourcing vendor can offer various services, including but not limited to Product Discovery, technology consulting, and business analysis. If your project requires additional resources and services to scale or kick off the project, make sure that the external tech vendor can offer and deliver them effectively.
Is it a one-time cooperation or a long-term strategic partnership?
Depending on your specific needs, you may seek a partner to help you with a one-time project or the ongoing software development need. Find an external tech vendor that can support your specific requirements and provide the necessary resources and expertise to help you achieve your goals. Review this factor beforehand to negotiate the most suitable cooperation details and nuances and help you choose the right outsourcing model and contract.
What is your scale of control, and how much you're willing to delegate?
When outsourcing software development services, determine how much development ownership and control you will give away. It can include decisions around project management, development methodologies, and technology stack. By establishing clear contractual obligations and expectations, you'll be better positioned to work effectively with your software development service provider and achieve the desired outcomes and business goals.
How do you fit within your budget constraints?
Finally, determine how you plan to distribute your budget. You must determine how to distribute your budget by allocating resources, making project management decisions, and investing in technology infrastructure. Working closely with your external tech vendor to establish clear expectations around budget distribution to optimize your investment and achieve your desired outcomes is essential.
Challenges of outsourcing software development services and how to address them
Quality control and management
One challenge of outsourced software product development services is maintaining quality control and effective project management. When working with a remote team, it's crucial to establish clear standards and expectations for quality and ensure everyone is adhering to them. It's also essential to have effective project management processes, including regular progress updates and milestones, to ensure the project stays on track.
Legal and regulatory issues
Contracting out can present numerous legal and regulatory issues, including data protection, privacy laws, and intellectual property rights. On your side, you must ensure that all requirements are met and that the outsourced team is aware of them. It can involve working with legal counsel to develop contracts and agreements that clearly define the rights and responsibilities of both parties.
Intellectual property protection
Outsourcing services can also come together with intellectual property (IP) protection challenges. Ensure that all IP rights, including copyright, trademarks, and patents, are clearly defined and protected. It can involve working with legal counsel to develop agreements and contracts that address these issues and working with the outsourced team to ensure they are aware of and adhering to these requirements. Failure to meet intellectual property regulations can result in contract violations and monetary penalties.
Security and privacy concerns
Security and privacy concerns are another challenge of outsourced software product development services. Protecting sensitive data and information is crucial when working with a remote team. It can involve establishing security protocols, such as secure communication channels and data encryption. Additionally, it's vital to choose a software development service provider with all robust security measures in place.
Communication and cultural barriers
One of the challenges of contracting out with an external tech vendor is communication and cultural barriers. When working with a remote team, it's essential to establish clear communication channels and protocols to ensure everyone is on the same page. Language barriers, time zone differences, and cultural differences can all impact communication and make it harder to collaborate effectively.
Risk assessment and mitigation policies
Finally, maintaining risk analysis and management should be closely monitored before cooperating with a chosen outsourcing partner. The previous factor about legal details comprises risk mitigation through protecting IP and following contractual obligations. However, risk management and mitigation is a broader term, encompassing everything, from the Product Discovery stage and assessment to providing precise estimates on the solution integration and the related costs.
Read more: Software outsourcing: How to make the most of it?
Final remarks
In conclusion, outsourcing software development services can be a viable and advantageous option for businesses looking to streamline their operations, reduce costs, and access expertise. However, outsourcing requires careful consideration of vendor selection, communication, project management, and risk mitigation. By following the best practices outlined in this guide, businesses can successfully navigate the outsourcing process and achieve their desired outcomes. Ultimately, outsourcing software development services can be a powerful tool for organizations to stay competitive and innovate in today's rapidly evolving digital landscape.
N-iX is a global software development service company that helps businesses across the globe expand their engineering capabilities and develop successful software products. With a team of over 2,000 professionals, more than 20 years of experience delivering custom solutions, and a range of industry recognitions, partnerships, and certifications, the company has 160+ active partnerships. With this experience and a range of competitive advantages, N-iX can become your trusted partner in developing a custom solution, providing technology consulting, or extending your in-house development team.
Have a question?
Speak to an expert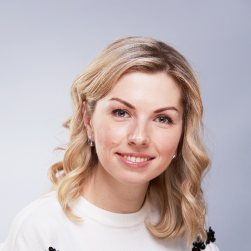 Uliana Batiuk
Engagement Director
---