Dozens of database development companies offer custom software development services, each promising unique solutions to complex problems. Finding just the right one can become a complicated procedure with a great range of vendors. The search process can take weeks or even months. So, how to find a custom database development company that can deliver and fulfill all technical requirements? Let us help you with how to start the search process, outline a few red flags, and provide a 7-step guideline on what to look for.
How to start the search process
Choosing the right database development company can take time, as hundreds of agencies offer their services. Though disclosing a specific number of database software development companies is complicated, hundreds of vendors feature database development services. They can range from full-stack development agencies to small businesses offering custom database solutions.
Yet, the search process can be simplified when you know what you're looking for. Some helpful tips include setting clear selection criteria and watching for red flags.
Setting clear selection criteria
There can be countless factors that impact the search process, with some criteria being more relevant than others. For database development consultants and developers, the most important are:
Price. Whether you're a large-scale enterprise or a midsize business, outsourcing database development refers to cost optimization without cutting corners. Choosing a custom database development company should be conducted to stay within the dedicated budget.
Technical expertise. If you already know that you need a custom relational database, optimization, or Cloud migration, sufficient technical expertise is necessary. Ensure the chosen vendor knows how to design, develop, and maintain a custom database solution to meet your business objectives.
Company size. Cooperating with a service provider with a vast talent pool is an absolute must to deliver custom database solutions. Depending on the technical requirements, database development tasks can require the involvement of larger companies with hundreds of tech experts on the board.
Security and information standards. When working with Big Data solutions, including databases, a trustworthy vendor has to possess the necessary industry certifications in data security.
Watching for red flags
When your company has decided on clear selection criteria, watching for red flags is the next step. Some of the most common ones include:
Mismatched talent pool. When cooperating with a small-sized vendor, you cannot proceed with an extensive enterprise-level solution. You need a large company with a sufficient talent pool that can provide experts competent in database migration, optimization, or custom development.
Lack of client reviews. The specifics and nuances of custom database development can be far-reaching. When you need a multi-model and multi-cloud solution, the outsourcing partner has to have proven experience, preferably with customer testimonials. Avoid the companies with a lack of customer-validated success.
Absence of clear estimates. When proceeding with product discovery, keeping track of the project's budget and timeline is essential. Omit the companies that don't provide detailed plans and estimates of the software development life cycle. Instead, it's better to cooperate with a large company, like N-iX, which provides precise estimates.
What to look for when choosing a reliable database development company?
Choosing a custom database development company is essential to build a reliable database solution. With this in mind, consider the following steps that define a trustworthy company delivering custom database development services.
1. Database-related expertise
Custom database development can come in various forms, ranging from optimization and migration to consulting and multi-level custom development. When choosing from a range of database development companies, aim for the ones with sufficient expertise and technical capacities. These can include:
Consulting and evaluation of current database architecture;
Upgrade, creation of mirrored environments, integration, and replication;
Migration to the Cloud;
Database administration;
Custom development and integration with multi-cloud and multi-level solutions;
Query optimization and making amendments to the database structure;
Testing, including CI/CD best practices and assessment of development risks.
Depending on your technical requirements, one or a few of the mentioned database development services might be requested. The end goal is to partner with a reliable database development company that can tackle any database-related challenge, regardless of its complexity.
2. Company's portfolio
Since the list of database software development companies can become overwhelming, it's wise to narrow it down. The first thing you need to check is the vendor's portfolio. Once analyzing it, take a closer look at the track record related to database development. Let's say you are trying to migrate the on-premise database to the Cloud. The best idea, in this instance, is to look for a custom database development company with proven experience in Cloud solutions.
Alternatively, if your requirements include broader expertise in Big Data or Data Analytics strategy, opt for the vendor with a proven record of delivered projects. Regardless of the type of database project your company might need, take a closer look at its success stories of delivering database solutions to its clients.
3. Client reviews and testimonials
Once you've checked on the technical expertise and company's portfolio, the next step is to review what clients have to say about that vendor. While the number of delivered projects can be impressive, a credible database development company should enlist clients' reviews and testimonials.
For that purpose, check the company's website, Clutch profile, or even reach previous clients. Look for text reviews, video testimonials, and other proofs of cooperation. Most database development companies wouldn't mind highlighting customer testimonials on the main page or in a dedicated section. Reviewing client testimonials can provide a much-needed understanding of what database projects the vendor has delivered and how it approached the strategic and development stages.
4. Domain expertise
It's technically correct that each industry undergoing digital transformation relies on vast amounts of data to operate. Logically, these amounts of data are stored in secure databases, which, in turn, are stored in on-premise and Cloud solutions. It's a good sign if the short-listed custom database development company has already worked on dozens of projects with similar or related domain expertise.
A wide range of outsourcing providers has solid experience in the fintech, e-commerce, and healthcare domains. If your industry or niche is different, take your time to reassess if the chosen vendor has the sufficient domain expertise to deliver a custom database solution successfully.
5. Technologies, partnerships, certifications
Providing database development services encompasses the expertise and knowledge of dozens of data-related tools. These can include expertise in SQL (Microsoft SQL, MySQL, Oracle Database, PostgreSQL) and NoSQL (CouchDB, MongoDB, Apache Cassandra, Redis, DynamoDB) tools. Except for that, most database development iterations now require the knowledge of Cloud-native and Cloud-Agnostic solutions.
Besides technologies, browsing industry recognitions can give you a better outlook on the company's position in the market. Partnering with Microsoft, Amazon, Google, OpenText, and SAP signifies that the industry leaders recognize the vendor's expertise. If your solution requires Cloud expertise, check if the company has certifications issued by major Cloud providers (AWS, Azure, or GCP).
Another worthy aspect is the company's membership in chambers, business units, and industry associations. For instance, N-iX is a member of the British-Ukrainian, Canada-Ukraine, and Norwegian-Ukrainian Chambers of Commerce. The number of partnerships, certifications, and memberships indeed adds to the vendor's credibility.
6. Available talent pool
As mentioned earlier, a mismatched talent pool can become a severe barrier to practical cooperation with a service provider. If your project requires product discovery, data strategy, large-scale migration, or legacy infrastructure update, cooperating with a team that has a small talent pool can be troublesome.
Aim to short-list companies with 100+ data experts and technical specialists on board. While the ideal company size varies depending on your project specifications, it's better to aim for companies with large talent pools that can accommodate your business needs. Moreover, service providers with dedicated development team services will upscale the development in shorter times. The data department team at N-iX has a team of 200+ specialists, which are readily available for database projects of any complexity.
7. Robust security expertise
Except for industry partnerships and tech certifications, database development usually includes work with sensitive data. Look for a custom database development company with robust security, compliance, and data protection policies. Also, check if the chosen vendor's infrastructure, information security, and quality management systems meet the industry standards. In particular, it's ideal if the company providing custom database development services has ISO certifications, including ISO27001, ISO9001, and ISO 27001:2013.
Wrap up
When looking for database development consultants, there are dozens of factors to consider beforehand. Opt for a vendor with sufficient technical expertise, a wide range of services available, a suitable talent pool, and a solid portfolio with client reviews and testimonials. These recommendations will accelerate your search process and help you hire a database development company for your business needs.
Why choose N-iX as your database development company?
N-iX is a global software development service company with 20+ years of experience in custom software development, technology consulting, and digital transformation;
The company's Data unit consists of 200+ experts who delivered 30+ Data projects;
N-iX has a strong presence in the US market, partnering with dozens of US industry leaders, including but not limited to Gogo, Fluke Corporation, TuneIn, Office Depot, Seeking Alpha, and many others.
The vendor has broad technological expertise that focuses not only on database development but also on Cloud solutions, AI, ML & Data Science, Data Analytics, Digital Transformation, and Embedded and IoT, among the few;
N-iX is a one-stop-shop for database solutions that range from Product Discovery and legacy infrastructure updates to migrations and building custom multi-model solutions;
The company complies with infrastructure, quality management, and information security standards, such as ISO27001, ISO9001, ISO 27001:2013, PCI/DSS, and GDPR.
Have a question?
Speak to an expert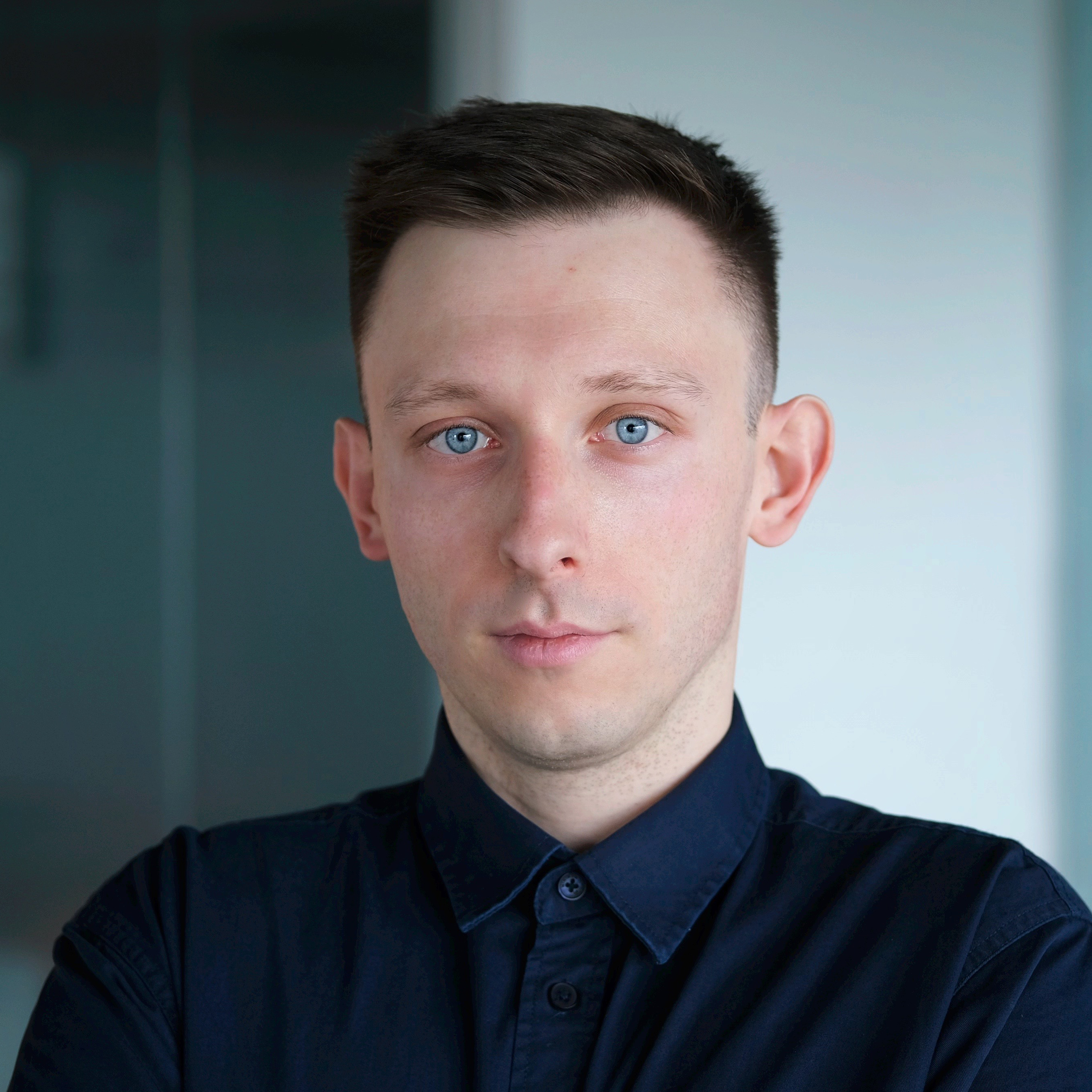 Rostyslav Fedynyshyn
Head of Data and Analytics Practice
---