As the adoption of cloud computing grows, AWS, Azure, and GCP are competing for the title of the best cloud provider. The year 2020 has brought a number of unprecedented changes that have only fostered the massive move to the cloud. Amid the global pandemic, all-remote work, and economic crisis, enterprises as well as SMBs are beefing up their cloud strategies to ensure business continuity. And here the choice of the cloud provider hangs over the head. To help you make a well-informed decision, we have prepared a detailed cloud comparison summary between AWS vs. Azure vs. GCP. Today, you are going to take a closer look at all three cloud providers side-by-side to see where they stand out.
There are over 100 cloud service providers, but AWS has been the clear market leader globally for many years. According to the report by Canalys and Synergy Research Group for 2019, it has 32.3% of the market share, followed by Microsoft at 17%, Google at 6%. Since its first launch in 2004, AWS has developed a lot and grown into the dominant cloud platform popular among both startups, SMBs, and enterprises. GCP and Azure entered the market a few years later, but they are doing their best to stand a chance against their bitter rival.
Even though AWS prevails over both Azure and Google Cloud in terms of market share, it lags in profitability and cloud growth rate. If to compare AWS vs Azure vs GCP in calendar 2019, Microsoft Azure has a significantly larger revenue base than AWS ($44.7B to $35.03B), whereas GCP shows the highest growth rate - 53% - among these 3 high-growth cloud vendors. Its revenues in 2019 amounted to $8.9B, up from $5.8M in the previous year. To figure out which one is the best cloud provider, let's take a look at the key differences between AWS vs Azure vs GCP.
Also, multicloud is preferred option by the majority of companies who want to avoid a vendor lock-in and ensure effective data backup. AWS + Microsoft Azure is a common multicloud combo. As the Cloud Adoption and Risk report by McAfee claims, 78% of organizations are currently using both AWS and Azure together, typically as an official multicloud strategy.
To figure out which one is the best cloud provider, let's take a look at the key differences between AWS vs Azure vs GCP.
Among the Big 3, Google Cloud Platform was the last to enter the game. Initially, it targeted mid-size companies. But 2019 was a year of big moves for GCP. With a new CEO Thomas Kurian, GCP has embarked on the new strategy with an ambitious goal to attract large corporations by offering them industry solutions.
"In every industry, we see customers wanting to adopt digital technology either to lower cost, grow their top-line revenues or change ... how they bring products in certain markets, and we at Google are using our cloud platform as a vehicle to deliver digital solutions to them." - Thomas Kurian, CEO of Google Cloud Platform
Although Google Cloud Platform is the third most-utilised cloud platform behind AWS and Azure, it has shown the most robust growth among enterprises during 2019. According to Flexera's State of the Cloud 2020 report, Google adoption rates among enterprises rose by 70% - a sizable increase from 2019. Also, if to compare the popularity of the 'big three' cloud providers: AWS vs. Azure vs. GCP among IT managers, the survey conducted by SADA Systems claims that 49% of them are using GCP. Azure comes at the second place with 48%, and AWS has only 42%.
Google themselves note the following industries are their main focus, and each has a different selling point:
Retail
Manufacturing
Financial services
Healthcare and life services
Media and entertainment
According to Google, its customers include:
8 of the top 10 telecommunications companies
7 of the top 10 software & internet companies
7 of the top 10 media & entertainment companies
7 of the top 10 retail & CPG companies
By searching with Intricately, top ten GCP users are:
Verizon: $79.9M
Twitch Interactive: $63.8M
CenturyLink: $61.8M
LinkedIn Corp: $41.1M
NewsCorp: $40.9M
SAP: $40.1M
Facebook, Inc: $ 39.4M
Intel: $39.2M
Yahoo: $46.6M
Marriott International: $35.9M
As Amazon states, AWS has more than 1,000,000 users. It serves fastest-growing startups, largest enterprises, and leading government agencies in a diverse set of industries, including healthcare, media, financial services, insurance, real estate, education and the public sector.
AWS use cases:
Backup & Storage
Big Data
Enterprise IT
Gaming
Web, Mobile & Social Apps
Websites
Here is a more detailed list of AWS use cases.
According to Intricately, the top ten AWS users are:
Netflix: $19M
Twitch: $15M
LinkedIn: $13M
Facebook: $11M
Turner Broadcasting: $10M
BBC: $9M
Baidu: $9M
ESPN: $8M
Adobe: $8M
Twitter: $7M
Azure is a Microsoft's product launched 10 years ago. Since that time, it has always presented stiff competition for AWS as a popular choice among enterprises. 95% of Fortune 500 companies trust Azure. As a technology and business services company, Microsoft understands all too well what enterprises need as its products such as Office, Outlook, and Windows have been used in offices all around the world for decades. Azure is a compelling option first of all for those companies that want to migrate from other Microsoft products, such as SharePoint, or integrate tightly with an existing Windows deployment.
Like GCP, Azure also offers industry specific solutions to help businesses innovate, make data-driven decisions, and increase efficiency:
Manufacturing
Financial services
Gaming
Government
Health and life sciences
Energy
Retail
Here are some of the biggest spenders on Azure:
Verizon: $79.9M
MSI Computer: $78M
LG Electronics: $76.7M
CenturyLink: $61.9M
NTT America: $48.7M
Wikimedia Foundation: $42.6M
LinkedIn Corp: $41.2M
News Corp: $40.5M
Adobe: $39.9M
Intel: $38.5M
To discover more about the strengths and weaknesses of Azure and AWS, check out our recent article.
Comprehensive hybrid cloud support
Azure has always been the go-to option for hybrid deployments amongst the big three with its well-established Azure Stack. Azure Stack makes it easy for companies to run Azure applications from the public Azure cloud while leveraging data hosted on-premise, as well as running the same services from the public Azure cloud on the Azure Stack platform.
Great availability around the world
Microsoft Azure is a leader in terms of the number of data centers in the world. It is present in 60+ regions and 140 countries. This ensures that your data in the cloud is also available. Azure offers up to 99.99% of the uptime in its service level agreement. This is less than 5 hours of downtime every year.
Discounts on Azure for enterprises that already leverage other Microsoft's products
Azure is Microsoft's solution so it is highly integrated with Windows and other Microsoft software. Those who are using Office 365 and Dynamics 365 feel very comfortable using Azure. Azure is less expensive for businesses that are already invested in the Microsoft ecosystem. If you have an enterprise agreement for other products Windows, Office, Sharepoint, System Center, etc., you can simply add Azure to that existing agreement by making an upfront monetary commitment. You can then use eligible Azure cloud services throughout the year to meet the commitment. And you can pay for additional usage beyond the commitment, at the same rates. So, like any Enterprise License Agreement (ELA), you are committing to a contract term and volume to gain additional discounts.
The largest number of compliance offerings
Azure is a cloud provider you can trust. It has the most comprehensive set of compliance offerings (90) of any cloud service provider. The company can boast of more than 3,500 cyber security experts who process 6.5 trillion threat signals analyzed daily. Also, Azure invests heavily in security to protect customers' data from cyberthreats - $1B investment per year.
A solid open source community
Google has made 2,000+ open source ventures in the past years and has become the biggest contributor to OSS. In this regard, Google takes over Microsoft and Amazon. Google integrates products like Kubernetes, Apache Beam, TensorFlow into its Google Cloud Platform and offers them as managed services operated by its partners.
A great range of solutions for big data, machine learning, analytics
GCP also pulls ahead in analytics and machine learning. Google's BigQuery and Dataflow offer powerful analytics and processing capabilities for businesses that operate huge amounts of data, while Google's Kubernetes container technology ensures effective container cluster management and simplifies container deployment. With the help of Google's Cloud Machine Learning Engine and various machine learning APIs, businesses can leverage AI in the cloud in a breeze.
The most cost-efficient option
GCP's pricing is its biggest strength. It charges per minute (10 minutes minimum), and you only pay for the compute time you use. Moreover, GCP gives discounted prices for long-running workloads with no up-front commitment required. AWS, by contrast, requires prepays in the form of "reserved instances" to be eligible for the discounts. And Azure only offers a 5% discount on a 12-month prepay. According to the study by Sandeep Dinesh who did a cost comparison of GCP vs AWS vs Azure, Compute Engine is typically between 40% – 50% cheaper than AWS and Azure.
Live migrations of Virtual Machines
Live migrations of Virtual Machines is one of the key GCP's differentiators. Other cloud providers don't provide such functionality. Compute Engine ensures live migration of your running instances to another host in the same zone without the need to reboot your VMs. All VM properties and attributes remain unchanged, including internal and external IP addresses, instance metadata, block storage data and volumes, OS and application state, network settings, network connections, and so on.
The most established cloud provider
Being in the market for almost 15 years, AWS has accumulated the most operational experience. It is the most mature cloud provider that has been delivering cloud services to millions of customers around the world running a wide variety of use cases. AWS is definitely a trendsetter for the industry. It has the power to influence the market. For example, with the release of Amazon's product Arm-powered AWS Graviton CPUs, it is likely that we will see an increased focus in open source on optimizations for server applications.
The largest community of customers and partners
As AWS has been on the market for a while now, it has the most dynamic community, with millions of active customers and tens of thousands of partners globally. Companies of any size across all industries take advantage of AWS cloud computing services.
Powerful deep learning and machine learning capabilities
AWS competes with GCP in cloud-based machine learning. In 2016, Amazon has presented a long list of new AI-based services. It has extended its offerings to make AWS competitive with Google's Cloud AI. Since then Amazon has added services like SageMaker, which rapidly trains machine learning models for faster deployment, and AWS DeepLens, a deep-learning enabled video camera.
AWS offers a great variety of services - from infrastructure technologies like compute, storage, and databases–to emerging technologies, such as machine learning and artificial intelligence, data lakes and analytics, and Internet of Things. Also, AWS has the deepest functionality within these services. For example, AWS offers the widest variety of databases that are purpose-built for different types of applications so you can choose the right tool for the job to get the best cost and performance.
Need help with cloud migration or cloud solution development? Take advantage of N-iX expertise
N-iX is one of the leading software development companies in Eastern Europe. We have a strong portfolio of cloud projects across a variety of industries: telecom, fintech, healthcare, retail, and more. N-iX has built successful partnerships with Lebara, Gogo, Vable, Orbus Software, and many other leading companies and helped them leverage the benefits of AWS, Azure, and GCP. With dozens of skilled cloud experts on board, we are fully equipped to help you develop cloud-native apps or move your existing applications to the cloud. Starting from cloud readiness assessment and cloud strategy development to infrastructure set up, architecture redesign, migration, and maintenance - our specialists will support you at any stage of your cloud journey.
N-iX is an Advanced AWS partner, a Microsoft gold certified partner, a Google Cloud Platform Partner, an Opentext Services silver partner, and a SAP partner;
Our cloud experts are certified by industry leaders;
N-iX is compliant with PCI DSS, ISO 9001, ISO 27001, and GDPR standards;
Our expertise in cloud computing includes cloud-native development, on-premise-to-cloud migration, cloud-to-cloud migration, as well as multicloud and hybrid cloud management;
We offer professional DevOps services, including Cloud adoption (architecture, migration, optimization), building and streamlining CI/CD processes, security issues detection/prevention (DDOS & intrusion), firewall-as-a-service, and more;
N-iX has broad data expertise to design different kinds of data solutions: Big Data, Data Warehouse, Data lake, Business Intelligence, Data Science, Artificial Intelligence & Machine Learning
N-iX is recognized as a trusted vendor by IAOP, GSA, Inc. 5000, Software 500, Clutch.co, and others.
References:
Amazon Web Services (AWS) - Cloud Computing Services
AWS Migration Readiness, Planning and Execution
Microsoft Azure: Cloud Computing Services
Google Cloud: Cloud Computing Services
AWS vs. Azure vs. Google: Cloud Comparison by Datamation
AWS vs. Azure vs. Google – What's the Difference from a Cloud Security Standpoint? by TripPoint
Canalys Cloud Channels Analysis
2020 State of the Cloud Report by Flexera
Cloud Market Share – a Look at the Cloud Ecosystem in 2020 by KINSTA
Oracle and KPMG Cloud Threat Report
Have a question?
Speak to an expert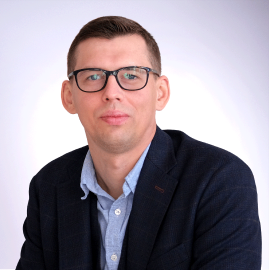 Dmytro Ovcharenko
Director of Technology Office
---