As all businesses are rushing to the cloud, it becomes essential to have a strong cloud migration team. 75% of organizations have a central cloud team or cloud CoE, according to Flexera 2021 State of the Cloud Report. If you want to take control of your cloud spend, migration speed, governance, and security, you need to gather your own team of reliable experts.
But in today's volatile and highly competitive market, it is challenging to find the right specialists and establish a smooth cloud migration process. Here we advise on how to do it right and reveal real-life success stories.
Shortcuts:
Setting up a cloud migration team: inhouse vs outsourced
Cloud computing is the most important skill that companies are now looking for, according to the LinkedIn Global Skillset Survey. During the last 5 years, interest in cloud computing jobs was steadily growing. And it reached its momentum during 2020, when all companies accelerated their cloud initiatives to ensure business continuity and resilience.
According to Gartner Annual I&O Leaders survey 2020, many IT infrastructure and operations (I&O) leaders experience skills gaps, missing the software engineering skills critical for programmable infrastructures, and in realizing the full potential of public cloud services like AWS and Azure, etc. Also, another report by A Cloud Guru (ACG) supports this fact. It claims that over 80% of cloud leaders identified a lack of internal skills and knowledge as a top barrier to cloud success. The number of unfilled cloud jobs are skyrocketing. As of April 2021, indeed.com has posted over 180,000 jobs related to cloud.
Cloud talent is difficult to find due to a number of reasons:
Forrester states that one of the main problems is that low supply drives salary competition. Today, cloud engineers' salaries are above enterprise price ranges.
Also, recruiters heavily rely on certifications and fail to correlate technical skills or tool familiarity that could translate well into cloud skill sets.
Another issue is that many university programs lack cloud training. Thus, companies should increasingly encourage their employees to upgrade their cloud skills and obtain cloud certifications.
Where to find the best offshore cloud migration team
Since the global shift to remote work has proved to be successful so far, setting up a remote cloud migration team in offshore locations, such as Eastern Europe, is a favorable option for many businesses even for those who've never considered it before. According to LinkedIn data (as of March 2021), the Eastern European region has over 117,000 AWS, Azure, and GCP cloud experts.
Eastern European tech talent pool comprises over 1M professional developers with Ukraine, Poland, Belarus, and Romania taking the leading positions on the market. According to the research by AIN.ua, a respected Ukrainian tech media, there are about 300,000 IT professionals in Ukraine. Also, Ukraine has the largest number of outsourcing vendors in the region (1,600), followed by Poland (500+), Bulgaria (500), and Belarus (500).
In comparison to other IT outsourcing destinations such as India, China, and the Philippines, Eastern European countries are much closer to North America and Western Europe and are known for their well-established STEM education, business culture affinity, and English proficiency.
Setting a cloud migration team offshore offer a lot of benefits:
Streamlined delivery: it is faster to outsource capabilities than to build them - easier recruitment processes, faster onboarding, greater availability of tech talent, etc.
Flexibility: the opportunity to scale the cloud migration team up and down easily when it is needed.
Cost-efficiency: lower rates and minimized operational expenditures.
Access to vast expertise: offshore cloud computing companies have proven experience in different types of cloud transformations for businesses in various industries. They have established best practices and will help the client migrate to the cloud with lower risks.
How to build a reliable cloud migration team?
According to Clutch, there are 278 cloud consulting companies in Eastern Europe as of April 2021. And 104 of them are located in Ukraine. Established cloud computing companies have experience and best practices in place to help you set up a cloud migration team and ensure success of your migration project.
It is a challenging task to settle on the IT outsourcing destination and choose the right technology partner who will help you gather a trusted cloud migration team. If you want to learn more about how to choose the best offshore cloud services provider, read these tips.
When you have chosen the provider, you need to make sure you won't overlook these important issues when building your cloud migration team:
1. Clarify your business need
First, you need to clearly formulate your goal and why you need to migrate to the cloud. Companies usually embark on the cloud journey to expand market reach, improve time-to-market, increase ROI, enhance security, etc. Once you have a clear picture of what you want to achieve from the business perspective, a cloud migration team will help you map out the best way to achieve this. They will assess your cloud migration readinesses, develop a cloud migration strategy, helping you choose the best deployment model: public, private, or hybrid cloud and the most suitable approach: single cloud or multicloud. Also, cloud experts will assist you with choosing the cloud provider to satisfy your needs and advice on the right technology and industry best practices.
2. Choose the right cooperation model
There are three main cooperation models: dedicated development team, time & material, and fixed price. If a client fails to choose the right model for a project, the software development budget could greatly suffer. So make sure your IT outsourcing vendor can suggest the best cooperation model that suits your business needs.
Fixed price model works best for small and medium projects with clearly defined requirements. Both parties need to agree on the detailed project scope, requirements, budget, and deadlines from the outset. Any deviation from the plan requires the complex process of change request approval. In fact, it is one of the most expensive models of cooperation because the vendor bears all the risks and is fully responsible for project success.
By contrast, a dedicated development team model is a viable solution for long-term projects with evolving requirements when a client needs to develop a product or extend its software development capabilities. The client receives a team of software development professionals entirely focused on the project, works closely with them to define a project roadmap, either takes part in team management or delegates it to the vendor, and has total control over the software product.
As for the T&M model, it is frequently used when a client needs an expert on a temporary basis on a project: a UX designer, a DevOps engineer or a Solution Architect. As a rule, it doesn't make sense to allocate these specialists under the dedicated development team model on full-time, because you will suffer unnecessary expenses. So it is more effective to engage these experts part-time and pay only for the work done based on the hourly rate of an IT specialist.
3. Establish clear roles and responsibilities
To kick off a cloud migration project, you need to gather a strong core team consisting of a cloud architect, a DevOps engineer, a cloud developer, and a project manager who will conduct a thorough analysis of your solution and build a robust cloud migration strategy. To ensure a smooth migration process, each person in the team should clearly understand their responsibilities.
Key responsibilities of the cloud architect:
Evaluating cloud applications, hardware, and software.
Developing a cloud strategy.
Developing and coordinating cloud architecture.
Designing the cloud environment.
Overseeing governance and mitigating risks.
Establishing best practices for cloud across the cloud migration team.
Talking to the client to understand business needs and technical requirements for the project. Communicating technical constraints and decisions to the client
Participating in pre-sales activities defining application/data/infrastructure delivery strategies, standards, processes, technologies, and tools.
Key responsibilities of the project manager:
Determining and defining project scope and objectives.
Maintaining the backlog.
Providing project updates on a consistent basis.
Managing budgets and estimating costs.
Managing the cloud migration team by assigning tasks and communicating expected deliverables.
Utilizing industry best practices, techniques, and standards throughout entire project execution.
Monitoring progress and making adjustments as needed.
Measuring project performance to identify areas for improvement.
Key responsibilities of the cloud developer:
Participating in technical discussions to aid system design, analysis, and troubleshooting.
Helping the engineering team migrate infrastructure, data, and applications from legacy data centers into the cloud (AWS, Azure, GCP, etc).
Collaborating with the team to decide on which tools and strategies to use.
Developing and maintaining IaC.
Monitoring and anticipating trends in cloud migration and proposing changes in alignment with the client's goals and needs.
Key responsibilities of the DevOps engineer:
Analyzing, modeling, documenting, and assessing existing delivery processes.
Designing CI/CD pipelines.
Driving the application/data/infrastructure delivery process design.
Defining application/data/infrastructure delivery strategies, standards, processes, technologies, and tools.
Setting up non-production and production environments.
4. Take part in interviewing candidates
When gathering a cloud migration team for your project allocate some time interviewing the potential candidates. It is important to understand whether the person is a good culture fit for you and your in-house team. Thus, it is always a good idea to set up a short additional interview with potential candidates and review their skills and cultural background.
5. Ask for a dedicated person
Before starting the project you need to ensure your provider will allocate a person who would be responsible for overseeing the delivery of the project. Here at N-iX, we allocate the delivery manager to your cloud migration team free of charge. The main goal is to ensure that delivered solutions are realized in time frames committed according to the quality standards and meet the client's business needs.
6. Agree on notice periods
For businesses that grow rapidly, it is essential to have the possibility to scale and shrink the cloud migration team within the shortest time frames. Depending on the tech stack and the local tech talent market, the length of notice period about extending or shrinking a team with one IT specialist may range from 1 to 3 months. Vague time frames for scaling up and scaling down a cloud migration team can affect project execution and delivery. So it is essential to agree with the vendor on clear notice periods when signing a contract to ensure smooth project delivery.
7. Encourage knowledge sharing
Without the effective knowledge transfer plan, you risk losing control over your team and project. To ensure a smooth and safe knowledge transfer journey, hire a vendor who has established best practices for effective knowledge transfer. Below, you can find some basic steps your vendor should take to conduct successful knowledge transfer:
Define which knowledge items should be passed.
Define people who will be responsible for knowledge transfer.
Check out the availability of the necessary tech documentation: it is important that the new partner has as much understanding as possible about the existing code, infrastructure as well as product in general.
Conduct necessary meetings, Q&A sessions, inviting the right stakeholders to the call from your side, so that only valid information is passed in a timely manner.
Create some measurements to assess the results (time spent for project kick-off, team velocity, etc.)
8. Put emphasis a particular on communication
Effective communication is the key to the success of any partnership. And now, during the coronavirus pandemic, when all people are so distanced from each other, it's important to set up tight connections between you and your distributed cloud migration team.
Large IT outsourcing companies have established communication best practices in place that ensure seamless delivery of services to clients and allocate delivery managers to oversee the process. Small companies usually allocate all the management responsibilities to a PM. No matter what kind of company you choose, here is what you should underline when setting up partnership with a new provider:
Ensure your provider will allocate a person who would be responsible for overseeing the delivery of the project.
Choose the right collaboration tools for effective communication in the digital environment.
Perform regular reviews of the services delivered.
Agree on project management methodologies: Agile, Scrum, Kanban, SAFe.
Agree on coding practices.
Make sure your provider ensures security during work-from-home mode.
Socialize with your remote teammates as much as possible.
Choose a location where you will have at least 2-3 hour overlap with your outsourced team and use time-zone difference to your advantage (to ensure 24/7 support or roll out a new release. etc.)

Set up a skilled cloud migration team with N-iX
N-iX is one of the leading software development service companies in Eastern Europe with years of experience in implementing cloud transformations for a number of businesses around the globe. We have a strong portfolio of cloud projects across a variety of industries: telecom, fintech, healthcare, manufacturing, retail, and more. N-iX has forged successful partnerships with Fortune 500 companies and such, such as Lebara, Gogo, TuneIn, Currencycloud, Orbus Software, and many others helping them build reliable cloud migration teams and leverage the benefits of cloud migration. With dozens of skilled cloud experts on board, we are fully equipped to develop cloud-native apps or move your existing applications to the cloud. Starting from cloud readiness assessment and cloud strategy development to infrastructure set up, architecture redesign, migration, and maintenance - our specialists will support you at any stage of your cloud transformation journey.
N-iX is a AWS Advanced Consulting Partner, a Microsoft Gold Certified Partner, a Google Cloud Partner, and an OpenText Reseller Silver Partner;
100% of our cloud experts are certified by industry leaders, 300+ cloud engineers onboard;
N-iX is compliant with PCI DSS, ISO 9001, ISO 27001, and GDPR standards;
Our expertise in cloud computing includes cloud-native services, on-premise-to-cloud migration, cloud-to-cloud migration, as well as multicloud and hybrid cloud management;
We offer professional DevOps services, including Cloud adoption (infrastructure set up, migration, optimization), building and streamlining CI/CD processes, security issues detection/prevention (DDOS & intrusion), firewall-as-a-service, and more;
N-iX has broad data expertise to design different kinds of data solutions: Big Data / Data Warehouse / Data lake development, Business Intelligence, Data Science, Artificial Intelligence & Machine Learning, etc.
N-iX is trusted in the global tech market: the company has been listed among the top software development providers by Clutch, in the Global Outsourcing 100 by IAOP for 5 consecutive years, recognized by GSA UK 2019 Awards, included in top software development companies by GoodFirms.co, and others.
N-iX is among the world's 501 leading managed service providers (MSPs), according to Channel Futures' 13th annual MSP 501 worldwide company rankings.
N-iX has been named No. 72 on the 2020 CRN Fast Growth 150 List for the substantial growth and performance over the previous two years.
As a part of Corporate Social Responsibility (CSR) activities, N-iX invests heavily in educational initiatives and the development of talented youth. Since 2018, N-iX has supported 60+ educational initiatives; funded scholarships for 10 UCU students; sponsored EIT (External Independent Testing) preparation courses for children in need. Also, N-iX joins the global fight against COVID-19. The company has created a Charity Fund and raised UAH 3M to support the Ukrainian healthcare system.
Featured cloud migration case studies
1. Migrating on-premise data solutions to the cloud for flawless operation of the in-flight Internet
Gogo is a leading global provider of in-flight broadband Internet and connectivity services for commercial and business aircraft with over 20 years of experience and more than 1,000 employees. The company's superior technologies, best-in-class service, and global reach help planes fly smarter, airline partners perform better, and their passengers travel happier. Today, Gogo has partnerships with more than 16 commercial airlines and has installed in-flight connectivity technology on more than 2,900 commercial aircraft and more than 6,600 business aircraft.
The Challenge
The client wanted to migrate their not scalable expensive on-premises data solutions to the cloud, make them scalable, and improve the customer experience using big data analysis.
The Solution
N-iX cloud migration team has performed a complete transition of Gogo solutions to the AWS cloud platform and built a unified data platform. We've helped the client to optimize operations, completely rebuilt the solution using open-source technologies, such as Spark, streamlined the system of predicting failures and replacing devices, and built several highly efficient analytics platforms. As a result, we have helped reduce the number of no-fault-founds by 8 times and significantly cut maintenance costs.
2. Helping a global financial services leader gain more scalability with AWS cloud
Discovery Limited is a global financial services organization that serves over 5M clients across the globe. The company specializes in life insurance, car and home insurance, wellness programs, investments, medical aid, and credit card products. It has more than 25 years of experience in providing versatile financial services and operates in South Africa, the United Kingdom, the United States, China, Singapore, and Australia.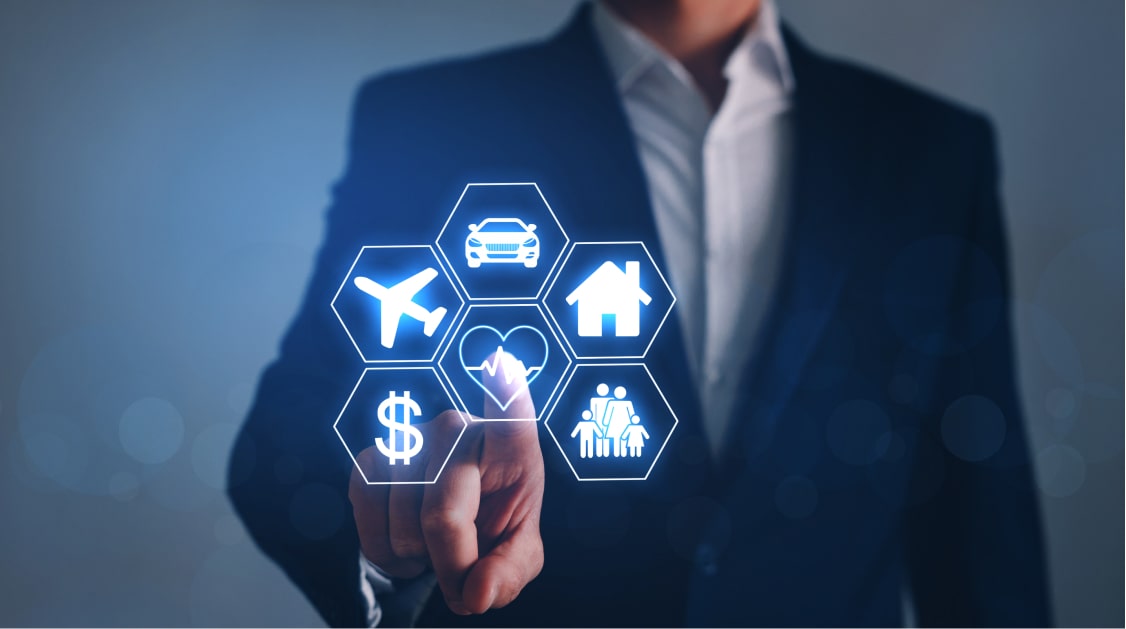 The Challenge
Discovery Limited needed an experienced technology partner that would help them migrate from on-premises to AWS cloud. The client had its own data centers and ran Kubernetes services on-premises with the help of OpenShift. However, as the company has grown into a large corporation, they required more scalability as well as greater computing capacity.
The Solution:
Our cloud migration team at N-iX has been collaborating with the client and their third-party team on migrating on-premises Kubernetes services to AWS. We started out with moving from Bitbucket to GitHub. Together, we have built a secure and scalable CI/CD pipeline on AWS.
Discovery Limited heavily relies on Oracle as they use on-premises Oracle Databases to store, manage, and retrieve data. And our engineers have been working to enable data processing on AWS Cloud rather than on-premises.
Also, the N-iX team helps the client with a PoC for the migration from on-premises MongoDB to MongoDB Atlas with setting up MongoDB Atlas Data Lake. This solution is a fully managed data lake service that allows you to read data directly from the AWS S3 bucket along with MongoDB Cluster data. It provides our client with more flexibility and visibility, ensuring operations productivity and advanced automation.
Apart from cloud migration services, our specialists are also involved in the development of a new solution Discovery Miles. We are responsible for calculating additional benefits for certain products in the investment segment. Our task is to develop REST APIs and design a pipeline for running, processing, and returning data to the source databases.
3. Multi-cloud transformation for a leading telecom company
Lebara is one of Europe's fastest-growing mobile companies with 5 million active customers, 1,400 employees worldwide, and operations in 9 countries.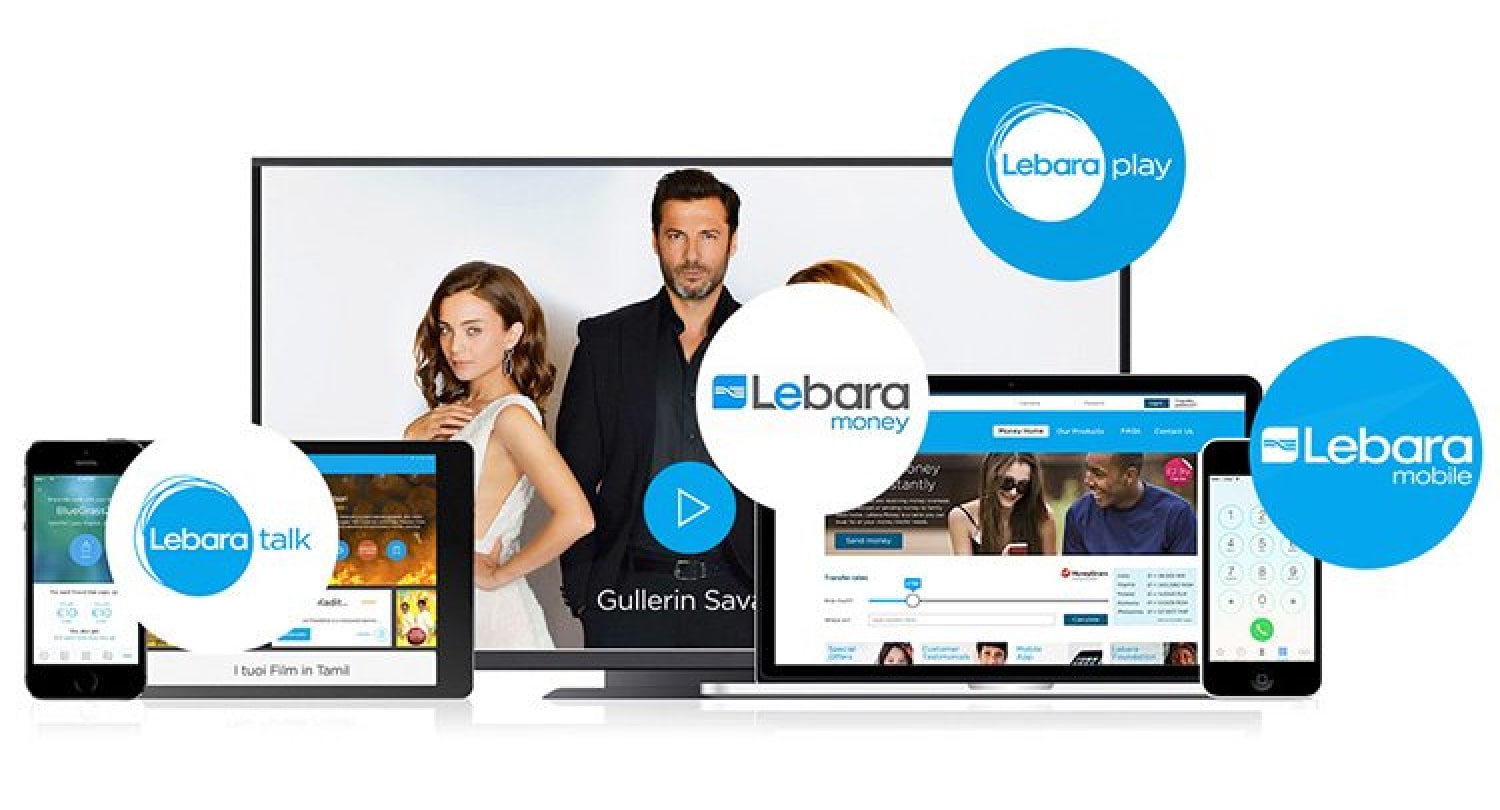 The Challenge
Lebara has partnered with N-iX to improve scalability, high performance, and maintainability of their products and services. They wanted to reduce the lead time from code commit to production, which consisted of too many manual steps and took days, decrease deployment time for all environments, avoid vendor lock-in, and ensure effective monitoring and alerting in the cloud.
The Solution
N-iX cloud migration team has helped the client mitigate the risks of dependence on a single provider by implementing the multi-cloud strategy. Also, containerization has enabled flexibility to change the cloud provider in the future.
Thanks to the introduction of DevOps best practices, time-to-market has been significantly improved. With Infrastructure as a Code, the client can use template-based solutions and doesn't need to spend hours manually provisioning the IT infrastructure. By fully automating the CI/CD pipeline in Azure and AWS, lead time has decreased to a few hours.
Implementation of 80+ AWS and Azure microservices allowed consolidating the applications for all countries and channels and enabled Lebara to further expand its markets and business operations fast and efficiently.
Have a question?
Speak to an expert
Sergii Netesanyi
Head of Solution Group
---