On-premise databases, which were the go-to solution for storing data not so long ago, are quickly becoming very expensive and difficult to manage. This causes an increase in the popularity of alternative options for data storage, one of the most popular being a cloud data warehouse. Indeed, only in 2022, 57% of organizations have started moving their workloads to the cloud. This causes the rapid growth of the global cloud based data warehouse market, which is expected to increase from $4.6B in 2021 to $45.2B in 2032, with an annual growth rate (CAGR) of 22.8%.
But what benefits do cloud data warehouse services offer that make them so popular among businesses? What are some of the cloud data warehouse trends that you can expect in the near future? And what should you pay attention to when searching for a partner to help you implement such a solution? Let's explore all of this and more in this article.
How businesses can benefit from a cloud data warehouse
Data solutions that are deployed in the cloud offer several significant advantages that will be valuable assets to any business.
1. Faster and more accurate insights
A cloud based data warehouse offers unprecedented computing capabilities, allowing it to quickly perform analysis of data obtained from multiple sources (streaming data, APIs, etc.). This speeds up the process of obtaining informative and up-to-date insights, allowing companies to make impactful decisions with pinpoint accuracy. Furthermore, such solutions enable the implementation of real-time analytics, enhancing the effectiveness of the decision-making process even further.
2. Flexible scaling up or down
The amount of collected and accumulated data has the tendency to fluctuate. In retail, for example, this tends to happen during high and low sales seasons. As a result, data storage often needs to be scaled up or down, either to handle large amounts of data or to avoid resource idleness.
This is where a cloud based data warehouse truly shines. It allows users to quickly and easily obtain virtually unlimited data storage as soon as the need occurs, or to scale it down when it is no longer required. Moreover, it does not incur significant additional costs, as, for example, on-premise infrastructures do.
3. Smooth and effective data accessibility
Another advantage of warehouse solutions is the fact that they store all of your data in a single place. This greatly improves operational efficiency, since your employees must have access to specific data, and you do not have to worry about managing and distributing access across multiple systems.
4. No operational overhead
Building or migrating a data warehouse to the cloud significantly cuts your operational costs, since you do not have to purchase and maintain expensive hardware (as you do with on-premise solutions). You simply choose the plan that matches your needs and pay monthly fees, while everything else is handled by your cloud service provider.
5. Reliable data protection
The last of the benefits of cloud based data warehouse worth mentioning is security. Cloud service providers take it very seriously, and abide by all data protection standards, such as PCI DSS and GDPR. Not only does this ensure that your data remains safe, but it also removes the need to set up and maintain the protection yourself, since it is handled for you by the cloud provider.
How to find a reliable tech partner for implementing a cloud data warehouse
Building or migrating a data solution can be a daunting task, especially to those without prior experience in such endeavors. Therefore, in most cases, it is much more effective to delegate it to a tech partner that specializes in this sort of thing. How do you find a company that will be up for the challenge? In addition to the regular criteria such as positive client feedback and sufficient experience in the tech industry, there are several key aspects you need to consider.
Technical consulting, not simple development
Building an effective cloud based data warehouse goes beyond simple software development. It requires careful analysis of the business needs and existing systems, the right choice of technologies and team composition, and a straightforward implementation strategy.
Partnering with a company that can either help or completely take care of the aforementioned points dramatically raises the chances of your cloud data warehouse development project succeeding. At N-iX, for example, there are two distinct types of consulting that we offer:
Technical Consulting - assessing and identifying improvements that can be made in your existing strategy;
Product Discovery - conducting a comprehensive analysis and building a strategy from scratch that matches your technical and business requirements.
Experience with both cloud development and migration
Migrating a data solution to the cloud and building one from the ground up are two very different and complex processes requiring diverse expertise. Nevertheless, this does not stop a truly experienced company to specialize in each one. Therefore, if your potential partner includes both cloud data warehouse services, it is a good sign that they have sufficient expertise in data and cloud development to deliver a solution that matches your needs.
Official partnerships with leading cloud providers
Nothing speaks more about a company's proficiency in cloud development than partnerships with leading cloud providers such as Amazon, Microsoft, and Google. And the higher the partnership level - the better, since achieving each one involves a progressively more advanced and meticulous audit of the company by the cloud provider. N-iX, for example, in addition to having partnerships with Google Cloud and Snowflake, is also an Advanced Amazon and a Microsoft Solutions Partner.
Utilizing the benefits of cloud based data warehouse: a success story
Let's take a look at how a real-life business can benefit from partnering with cloud data warehouse services provider. We will use our own cooperation with a Fortune 500 industrial company as an example.
The challenge: slower operations caused by an on-premise data solution
As a company operating on a global scale, our client needed to remain efficient at managing large amounts of data, specifically, information about inventory-related costs. However, their data operations were slowed down by an on-premise data warehouse which was difficult to scale and rather expensive to maintain.
The solution: building a cloud data warehouse from scratch
The company partnered with N-iX and we completed the development of the cloud data warehouse on AWS. We began our cooperation by developing a Proof of Concept (PoC) to ensure that the chosen data warehouse design and tech stack matched the client's requirements. Our team has developed the platform from scratch, integrated over 100 data sources, and made the solution cloud-agnostic.
The value: increased efficiency and cost optimization
The new solution has helped our client reduce infrastructure costs, boost productivity, and streamline data management. Furthermore, by making the solution cloud-agnostic, we allowed the client to benefit from different cloud service providers with ease (if the need to change a service provider arises).
Cloud data warehouse trends that deserve your attention
Finally, let's take a look at some of the most prominent trends in cloud data storage that are expected to become increasingly popular in the near future.
Trend 1. Serverless data warehouses
Serverless cloud is another step towards more efficient and cost effective data warehousing. Solutions built in serverless clouds are deployed in containers that are managed entirely by cloud providers. They take care of provisioning and scaling the solution up or down, providing maintenance, implementing system and security updates, etc. More importantly, serverless completely eliminates expenses incurred by idle cloud capacity. Users are billed per query, i.e. only when the code is executed, based on the time and resources required.
Trend 2. AI and Machine Learning solution integration
The volume of processed data is growing at an immense rate, forcing businesses to look for processing tools that can ensure efficient data operations regardless of the amount of data. As the capabilities of AI and Machine Learning solutions to analyze trends and find patterns improve, it is not surprising that these cutting-edge technologies are among the cloud data warehouse trends. AI and Machine Learning not only allow businesses to streamline data processing, but they also help significantly reduce operational costs and improve analytical accuracy by automating a wide range of manual tasks.
Trend 3. Virtual data warehouses
The speed and cost-effectiveness of a virtual cloud data warehouse are causing it to become increasingly popular. Such solutions use middleware to simultaneously query separate database sets without the need to physically replicate data. As a result, this helps accelerate and optimize costs of data processing by severalfold.
Wrapping up
Building or migrating your data warehouse to the cloud is the first (and the most important) step towards effective management and analysis of data. By finding the right partner who can help you design and build the right solution, you can significantly improve your business efficiency, cut costs, improve your decision-making process, and bolster data security. You can benefit even further by staying on top of the latest cloud data warehouse trends and taking advantage of them if necessary.
Why should you choose cloud data warehouse services with N-iX?
Data expertise. There are over 200 experts at N-iX. We have successfully delivered more than 30 data projects for leading enterprises from various industries, including e-commerce, telecom, retail, manufacturing, and more.
Cloud expertise. N-iX has over 400 cloud experts and official partnerships with all leading service providers, namely, AWS, Google, and Microsoft Azure. We can help you take advantage of the benefits of cloud based data warehouse, be it by developing a solution from scratch or migrating an existing one from on-premises to the cloud.
Years of experience in tech. With 20+ years of experience in delivering various software development and consulting services, N-iX knows how to form reliable and effective partnerships that yield the desired results for our clients.
Global presence. N-iX has offices in multiple locations in Europe, as well as in North and South America, allowing us to form effective partnerships with clients from every corner of the world.
Have a question?
Speak to an expert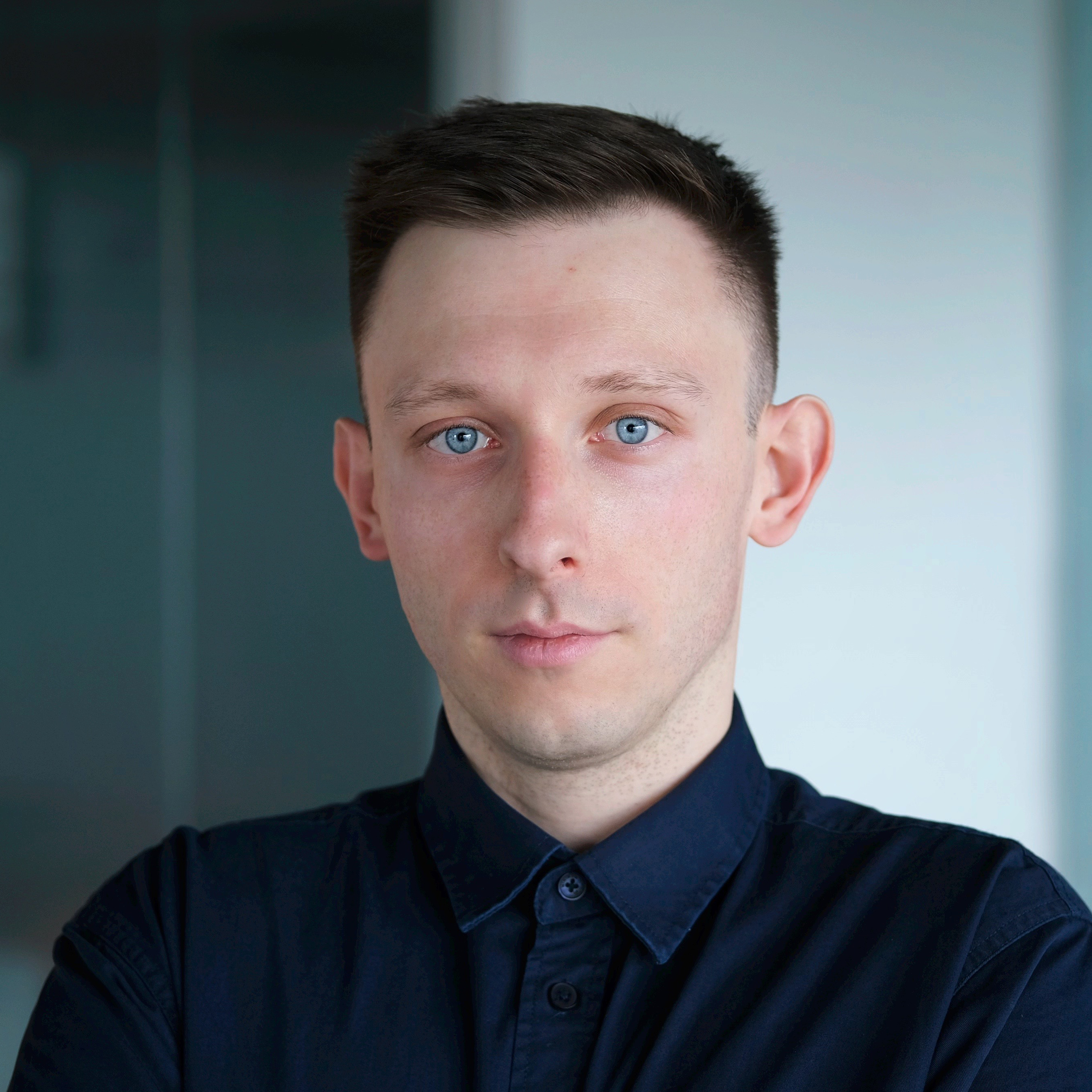 Rostyslav Fedynyshyn
Head of Data and Analytics Practice
---