Executive summary
Executive summary
Cure Forward is a leading digital platform empowering cancer patients to identify targeted therapies and clinical trials available in the US. The solution connects patients, clinical trial sponsors, diagnostic testing laboratories, and healthcare providers.
Intuitive UI design
Personalized user experience
A complex 5 in 1 web application
Flexible form for patients
Seamless
communication between patients and clinical trial providers
5
integrated web apps with responsive design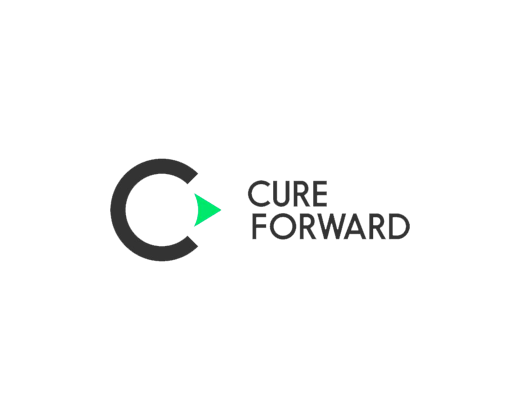 VISIT CLIENT'S PAGE
Success story in detail
Client's goals
Our client's business idea was to change the traditional approach to cancer treatment by building a network connecting patients with each other and with clinical trial providers. CureForward addressed us with the following tasks:
Create a digital solution that would make it possible for patients with cancer to explore such treatment option as clinical trials

Build a platform that would provide access to educational information based on a user's molecular diagnostic test results, and help establish communication between patients with cancer as well as the survivors

Deliver a complex 5 in 1 web app with simple and inherently understandable UX design so that patients suffering from cancer could effortlessly add their details to the database
Research and discovery
Designing the UI, our team couldn't ignore the social aspect of the product. So the task was to make the portal for patients engaging and encouraging. The client provided our specialists with a brand book which we used to create a style guide necessary for communicating the client's style requirements to the engineers engaged in the platform development.
The general UX concept and the mockups were created on the client's side. Our team's task was to translate the concept into a compelling user interface and develop the UX design details further. These details are based on the idea that people with cancer may experience difficulties while filling in forms, so everything had to be simple and intuitive.
Implementation
In the Cure Forward project, the development process is tightly connected with the elements of the UX design. For instance, when a patient enters the cancer type, the system shows them appropriate fields which differ depending on a cancer type. So the user doesn't have to spend time and put much mental effort to fill it in. It means the user is not asked to fill in the cancer stage if their cancer type has no stages.
Cure Forward is a multisided platform, so in total, our team has contributed to the development of 5 integrated web apps with responsive design.
Patient portal

where patients enter their data including molecular diagnostic test results which make it possible to implement the precise medicine approach. This portal also includes a social part developed by N-iX on WordPress.

Recruiter portal

for pharmaceutical companies and clinical trial providers. Their representatives also create accounts and fill in forms with a detailed description of the patient's profile they are looking for.

Admin console

is an application for patient guides. The non-tech-savvy patients can send the information to guides who add their data to the base.

Manager portal

for clinical administrators who work directly with the patients selected for trials and meet them in person.

Curelinker

for adding laboratory molecular diagnostic test results ordered by patients' physicians automatically to the database. This app is in development.
Value delivered by N-iX
Consistent and intuitive UI design that perfectly meets the users' needs
Application that allows to locate and obtain needed data quickly as well as perform user support interactions for multiple users in the shortest period of time

Development of a flexible form for patients that automatically adjusts to a user based on their answers and shows only relevant fields

Successful delivery of the multisided app with a simple and inherently understandable user interface created with respect to the target audience
Our client faced a shortage of IT specialists and thus decided to extend the team with offshore developers. They looked for a reliable software development partner with wide experience in diverse tech stack and enough capacities to scale the team fast. When Cure Forward started cooperation with N-iX, they had a small team that developed basic functionality based on the their mockups. N-iX professionals were able to establish effective communication with the client and provide high-quality services.
As a result, the team took on a much wider range of tasks and was extended to 18 people. Cure Forward successfully launched the public beta of the online precision medicine platform developed in cooperation with N-iX team in Ukraine. The solution offers a unique matching technology which helps to establish direct connections between participating patients and clinical trial administrators. Besides, Cure Forward's website helps patients and their families stay up to date with the best and newest treatment practices.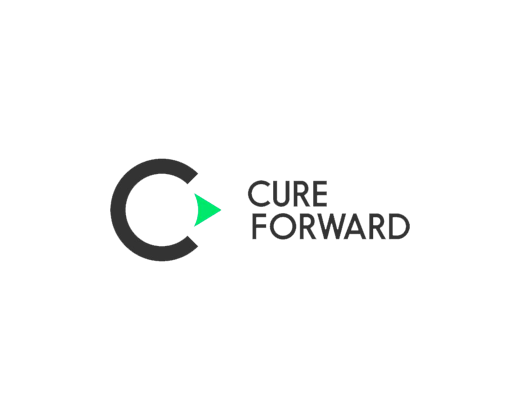 VISIT CLIENT'S PAGE
Seamless
communication between patients and clinical trial providers
5
integrated web apps with responsive design
I can tell N-iX is thinking about our project because they often bring back valuable input.
Doug Bachelor
CTO, Cure Forward