Business Intelligence (BI) plays an important role in helping companies leverage their data to gain a competitive advantage in today's business landscape. However, since implementing it can be quite a challenge, nearly 70-80% of all corporate BI initiatives are, in fact, unsuccessful. While there are many factors that contribute to the high failure rate, most of them can be put under the umbrella of lack of experience.
This makes Business Intelligence consulting companies in high demand these days, as they provide businesses with the expertise and tools to collect, analyze, and transform data into valuable insights. So, what services can such companies provide? What tangible benefits can your business gain? And how do you find a reliable partner while avoiding the most common challenges? Let's find out.
Services and expertise offered by Business Intelligence consulting firms
Depending on their experience, a Business Intelligence consulting company can provide a wide range of services to businesses, including:
Data Analytics—collecting and analyzing large amounts of data to identify patterns, trends, and insights. This can help businesses make informed decisions, optimize their operations, and improve their bottom line.
Data warehousing—designing and implementing data warehouses that store and organize large amounts of data. Such solutions help access and analyze data more efficiently and effectively.
Reporting and dashboarding—creating reports and dashboards that visualize data in an easy-to-understand format, allowing businesses to easily track progress toward their goals and make data-driven decisions.
Predictive analytics—using data to predict future trends and outcomes to anticipate customer needs, identify potential risks, and make proactive decisions.
What are the benefits of partnering with a Business Intelligence consulting firm?
Services provided by a BI consultant can provide a range of benefits for businesses of all sizes and industries. The most prominent of them are:
Access to expertise: Business Intelligence consulting companies usually have experts with years of experience in data analysis, data warehousing, reporting, and other BI-related services. They will allow you to access this expertise without having to build an in-house team from scratch.
Cost savings: building an in-house team can be expensive and time-consuming. BI consulting firms have the necessary infrastructure, tools, and expertise to deliver high-quality BI solutions, eliminating the need for businesses to invest in expensive hardware and software.
Increased efficiency: companies that specialize in BI services can help businesses streamline their data analysis process by implementing best practices and using the latest technologies. This leads to a more efficient way of accessing and analyzing data, resulting in faster and more accurate decision-making.
Improved decision-making: by leveraging data, businesses can make informed decisions that are based on facts rather than assumptions. Business Intelligence consulting firms can help businesses collect and analyze data to identify patterns and trends that might otherwise be missed. This, in turn, provides insights into customer behavior, market trends, and other key factors that can impact their bottom line.
Scalability: as businesses grow, their data analysis needs may also grow. A dedicated partner can provide businesses the flexibility and scalability they need to handle growing data volumes and complexity.
Competitive advantage: partnering with a Business Intelligence consulting firm can give businesses a competitive advantage by enabling them to quickly adapt to changing market conditions and stay ahead of their competitors.
Using Business Intelligence to drive growth in e-commerce: a success story
cleverbridge is a global leader in helping businesses monetize online services, digital goods, and SaaS with e-commerce and subscription management solutions. The company wanted to improve the quality of their services by providing customers with more effective reporting tools for analyzing subscriptions (revenue, new customer count, etc.).
N-iX has helped cleverbridge develop a new solution that utilizes Power BI, provides comprehensive data and analytics, and offers visually informative reports. We have also performed a comprehensive Product Discovery prior to the implementation to help cleverbridge design an effective data strategy and a clear implementation roadmap.
As a result, cleverbridge was able to increase their customer satisfaction and retention. Additionally, increasing the value proposition of their services has allowed them to attract new customers as well. Finally, N-iX has helped cleverbridge improve their own decision-making by extending the functionality of the reporting solution for internal use, allowing them to gain useful insights about their customers.
Read more: Driving growth in e-commerce with a comprehensive data analytics solution
Avoiding the common challenges of partnering with BI service providers
While partnering with a Business Intelligence consulting firm can provide a range of benefits for businesses, there can also be some challenges. Here are some of the most common challenges businesses face when trying to form such partnerships, as well as ways to solve them.
Lack of clarity on business objectives
One of the biggest challenges businesses face when partnering with Business Intelligence consulting companies is a lack of clarity on their business objectives. This can make it difficult for the service provider to build tailored solutions that meet the business's needs.
Solution. Businesses should clearly define their business objectives and communicate them to their partner. An experienced consultant can provide various Technology Consulting services to analyze your needs and help you clearly define and prove the feasibility of your ideas.
Communication issues
Effective communication is critical to the success of any partnership. However, communication issues can arise when businesses and their service providers have different communication styles or when there are time and language barriers.
Solution. A Business Intelligence company and their client should establish clear communication channels and agree on communication protocols. It is also advisable to partner with consultants with significant experience in providing software services, as they usually have the tools and methods in place that allow them to quickly and easily establish communication with their partners.
Resistance to change
Some businesses may resist change and hesitate to adopt new technologies or processes. This can make it difficult for Business Intelligence consulting companies to implement new solutions.
Solution. The consultant should work with the business to understand their concerns and provide training and support to help them adopt new technologies and processes.
Budget constraints
Partnering with Business Intelligence consulting firms can be expensive, especially for smaller businesses with limited budgets. Without a proper strategy in place, it is easy to go over budget without ever reaching your goals.
Solution. The service provider should help the business identify cost-effective solutions that meet their needs. Additionally, experienced consultants will be more than happy to help you design a clear and efficient project roadmap.
Data quality issues
Business Intelligence consulting companies rely on high-quality data to provide accurate insights. However, data quality issues can arise when businesses have inconsistent or incomplete data.
Solution. To solve this, an experienced BI consultant can provide a wide range of additional services to help you improve the quality of data across your organization.
Tips on finding the top tech partner that can match your BI needs
The high demand for BI development has caused the market to become filled with tech companies that provide such services. However, not every Business Intelligence firm possesses the skills and knowledge to develop reliable solutions to help you reach your goals effectively. Therefore, it is important to keep the following tips in mind when choosing a Business Intelligence consulting company:
Look for experience: a reliable BI consulting firm should have a team of experienced professionals who have worked on similar projects. Look for firms with a proven track record of delivering high-quality BI solutions.
Check for certifications: relevant certifications, such as Microsoft Certified Solutions Expert (MCSE) or Oracle Business Intelligence Foundation Suite 11g, ensure that the firm has the necessary expertise and knowledge to deliver quality BI solutions.
Consider industry specialization: relevant experience working in your industry makes sure that the firm has a good understanding of your business needs and can provide tailored solutions that meet your requirements.
Evaluate technical expertise: Business Intelligence consulting companies should have experts with strong technical skills in Data Analytics, data warehousing, and data visualization. Evaluate the firm's technical skills before making a decision.
Assess communication skills: effective communication is key to the success of any partnership. Look for BI consulting firms with strong communication skills and who can clearly explain technical concepts to non-technical stakeholders.
Check for project management expertise: BI projects can be complex, and effective project management is essential. That's why a service provider with strong project management skills is required to deliver projects on time and within budget.
Wrap up
There is much a company can gain from a robust Business Intelligence solution, such as more effective decision-making, an edge over their competitors, and an increase in the bottom line. However, building such a solution is no easy fit, and a reliable tech partner with relevant BI consulting expertise can be an essential asset to any organization.
How N-iX can help you on your Business Intelligence journey
With over 20 years of experience delivering software solutions and engineering services, N-iX has a proven track record of delivering high-quality BI solutions to businesses across various industries, such as telecom, manufacturing, automotive, e-commerce, and more. We are also aware of what challenges may occur along the way and how to effectively mitigate them.
N-iX has a team of skilled BI experts dedicated to helping businesses make the most of their data and getting a wide range of benefits, such as cost savings, increased efficiency, improved decision-making, and scalability. Our services include data analytics, data warehousing, reporting and dashboarding, and predictive analytics.
Have a question?
Speak to an expert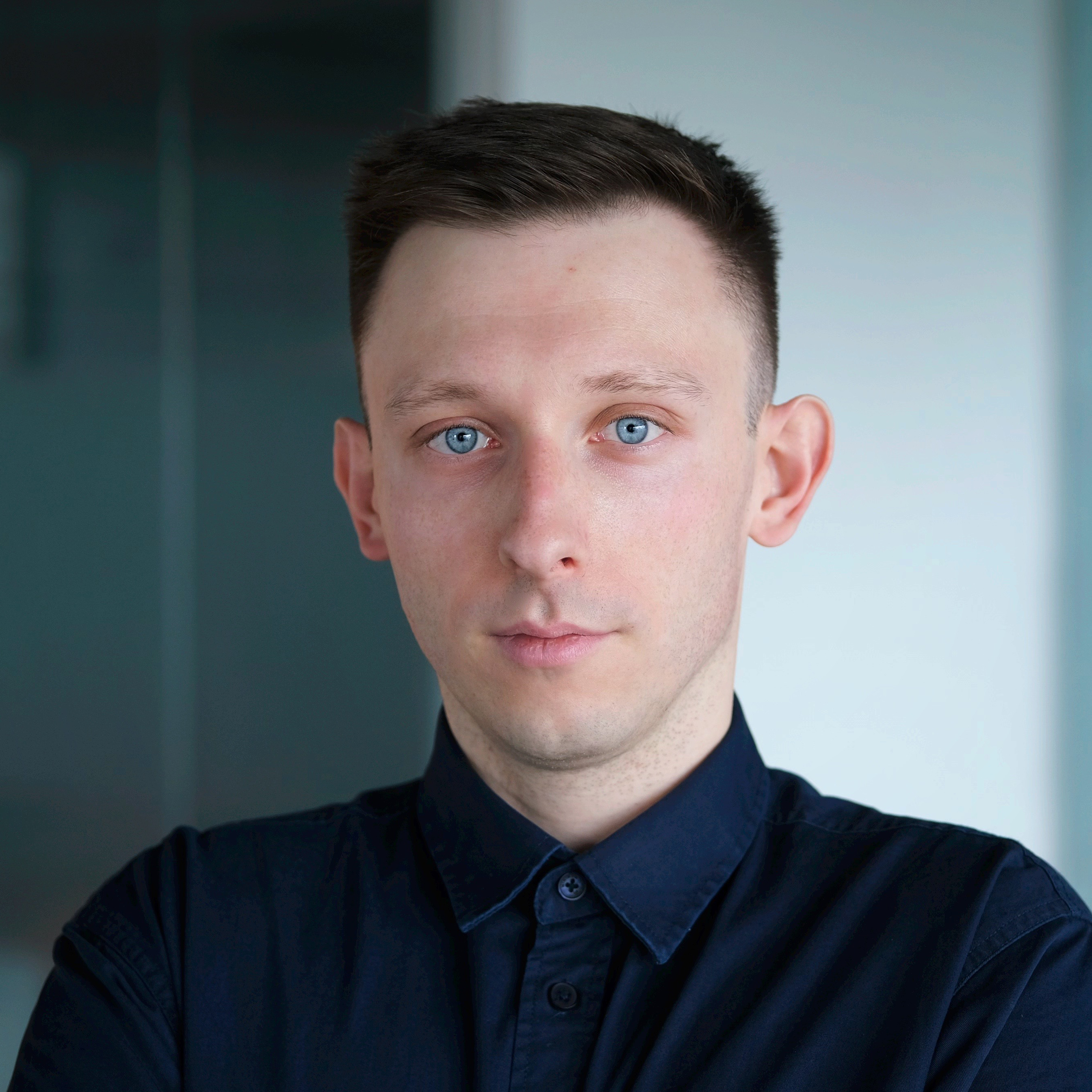 Rostyslav Fedynyshyn
Head of Data and Analytics Practice
---