AIOps (or Artificial Intelligence for IT operations) is one of the relatively new concepts in AI that is becoming increasingly popular. Companies are finding its ability to streamline and automate IT infrastructure workflows to be a valuable asset to their business strategy. As a result, the AIOps market size surpassed $3B in 2022 and is expected to reach $38B by 2032, growing at a 27% CAGR.
But what are the most common AIOps use cases? Which benefits of AIOps are valued by businesses the most? And which AIOps best practices can you use to ensure successful implementation? We will explore all of this in this article.
AIOps benefits: why do you need AI in your IT operations?
AIOps allows to effectively identify and resolve outages and performance interruptions in IT operations. This, in turn, leads to several substantial benefits.
1. Lower operational costs
AI for operations is very effective at reducing operational expenses, as it can quickly identify possible issues and apply response scripts to resolve them before they lead to expensive outages. Moreover, it helps identify false positives (a report that wrongly indicates a present issue) that would otherwise need to be addressed by your employees, taking up their time and resources. In fact, according to Forrester, companies that have implemented AIOps solutions were able to reduce the number of false positive reports by an immense 95%, leading to significant operational savings.
2. Reduced downtimes
AIOps performs root-cause analysis on operational data from different IT environments to identify issues and offer solutions much faster than human employees. This leads to a significant increase in the mean time to resolution (MTTR) of issues, allowing businesses to reduce downtimes and ensure the stable performance of their solutions.
3. Effective collaboration between teams
AIOps solutions improve the collaboration and communication efforts between your teams by ingesting information from multiple sources and outputting holistic data. The data does not correlate to any specific business department or use case, meaning that anyone can use it. This improves visibility and transparency, helping disparate teams to quickly and effectively communicate, make decisions, and address issues.
4. Faster innovation and better productivity
The automation brought by IT operations powered by AI significantly cuts the amount of required manual work. This boosts your employee productivity, allowing them to focus on more important initiatives that drive innovation and bring business value.
The most common AIOps use cases
Now that we have explored its biggest advantages, let's take a look at where and how AI should be applied to turn into a successful AIOps case study.
Anomaly detection
By analyzing large amounts of historical data and discovering atypical signals, AI-powered tools can identify past anomalies and accurately predict their future occurrence. This, in turn, allows organizations to establish effective predictive maintenance, ensuring stable performance and avoiding service interruptions.
Root-cause analysis
AIOps tools can find root causes for various issues, allowing your teams to focus on treating the problem at its source, instead of repeatedly handling its symptoms. For example, instead of constantly dealing with network outages, such a tool can trace its origin, allowing you to apply safeguards that will prevent them from occurring again. As a result, this can lead to significant savings in both time and resources.
Performance monitoring
Keeping track of the performance metrics of modern applications, such as availability or response time, can be a daunting task, considering that organizations can utilize multiple storage and network resources. AIOps tools can easily monitor different systems (cloud infrastructure, storage systems, etc.) and provide accurate and consumable information about their performance.
DevOps adoption
DevOps allows engineering teams to accelerate the development process with more control over the provisioning and configuring of IT infrastructure. AIOps, on the other hand, adds the visibility and automation required to streamline infrastructure management without requiring additional resources and effort.
Read more: DevOps transformation: how to get it right.
Cloud adoption and migration
Cloud adoption is usually a gradual process that often involves multiple separate interdependent cloud environments. Keeping track of these interdependencies is crucial for ensuring a smooth adoption process. However, it can be quite challenging since they tend to change frequently. This is where another one of AIOps use cases comes in, as it can provide the required visibility and transparency into these interdependencies. As a result, this significantly reduces the organizational risks of adopting or moving the IT infrastructure to the cloud.
Read more: Developing a winning cloud strategy for your business.
AIOps case study: implementing predictive analytics for a global in-flight connectivity provider
Let's now look at a practical example of how a real-life business benefited from this technology. We will use our own cooperation with Gogo — the world's leading in-flight connectivity provider — as an example of a successful AIOps case study.
Our client has to keep track of a lot of hardware, specifically, satellite antennas that are installed on planes. Handling maintenance requests for this time equipment requires significant time and effort. The main challenge that Gogo faced was no-fault-found (NFF) requests that they received from their equipment, which led to service downtimes and extra expenses. The client required accurate information about the health of their equipment and the means to effectively predict its failure.
Together with N-iX, Gogo has developed an effective predictive maintenance tool using Data Science, machine learning, and AIOps. This tool can predict equipment failure with 90%+ accuracy 20-30 days in advance, allowing our client to provide maintenance at the most suitable time (for example, when no flights are scheduled for a particular plane). By taking advantage of AIOps use cases, Gogo improved their service quality and eliminated extra expenses caused by service downtime.
Read more: Big Data analytics for improved maintenance and flawless operation of the in-flight internet.
AIOps best practices to ensure successful implementation
Even though utilizing AIOps use cases can be full of challenges, there are several best practices that you can use to ensure it succeeds.
Assess your organization's AI maturity
Even before you start the implementation process, you need to assess the AI maturity level of your organization. This cutting-edge technology is not something that you build from scratch without having prior experience with AI. If you want to take advantage of one (or several) AIOps use cases, you have to make sure that at least some AI-related capabilities are already in use across your organization.
Analyze your data security
Before developing AI-powered solutions that will manage your sensitive data, you must make sure that it is protected. Perform a meticulous audit of all systems and operations that handle your data to ensure that there are no risks of breaches. If doing it by yourself proves to be difficult, there is a way out. Namely, you need to…
Acquire assistance from an experienced tech partner
Building any solution that utilizes cutting-edge technologies such as AI and Machine Learning and keeps your data safe is no easy fit, especially if you have little to no prior experience. Therefore, the easiest and the most risk-free way to take advantage of AIOps benefits is to dedicate the implementation process to an experienced partner that specializes in that sort of thing.
Finding the right partner is not that difficult. When looking for one, pay attention to their areas of expertise and make sure that have sufficient experience in AI implementation. Successful partnerships with organizations that operate in your domain are also a big plus. At N-iX, for example, we have over 20 years of experience in offering the full spectrum of AI services.
Wrap up
While its implementation is certainly no walk in the park, the benefits of AIOps cannot be overstated, which is proved by the projected AIOps market size. From improved service quality and reduced expenses to higher productivity and more effective collaboration between your employees — businesses from virtually any domain have much to gain from introducing AI into their IT operations. And to make sure that your journey succeeds, consider taking advantage of one of the most effective AIOps best practices — partnering with an experienced partner that can take care of the technical aspects for you.
Here's how N-iX can help you with implementing cutting-edge technologies
N-iX is a global software engineering company with over 20 years of experience and more than 2,000 software engineers;
N-iX has over 200 data and AI experts proficient in all aspects of utilizing cutting-edge technologies, including Data Science, AI and Machine Learning, Big Data, and more;
We have successfully delivered over 30 data and AI projects, partnering with global leaders from telecom, manufacturing, fintech, healthcare, and other domains;
N-iX always guarantees that your data remains protected by complying with all established data protection standards such as GDPR, PCI DSS, ISO 9001, and ISO 27001.
Have a question?
Speak to an expert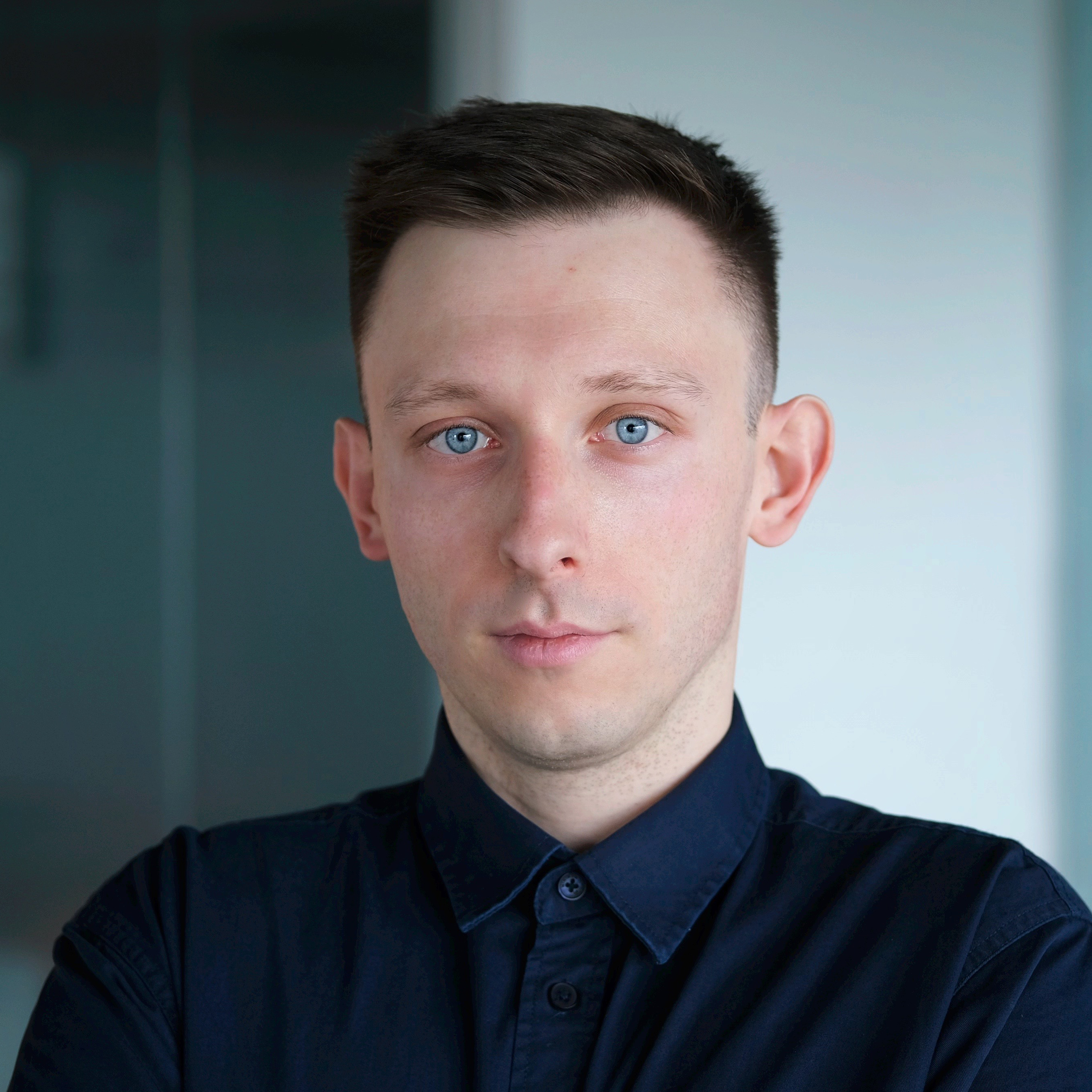 Rostyslav Fedynyshyn
Head of Data and Analytics Practice
---