May 24, 2019 – N-iX opens a new office in Lviv, Ukraine. The company has been growing rapidly over recent years and surpassed 900 employees in 2019. Located in Compass business centre in Stryiska Street, the facility will host up to 250 new team members. For N-iX, it is the third office in Lviv – over 650 professionals work in the company headquarters and another 100 are located at the office on Shevchenko Avenue opened in 2018.
"The company is growing and we have ambitious plans for the future. Less than a year ago we opened our second office in Lviv and in March we set up our first development center in Bulgaria. Our teams in Kyiv, Lviv, and other locations are expanding. I'm sure this third office in Lviv will contribute to our shared success," says Andrew Pavliv, N-iX CEO and Founder.
The new facility has over a dozen rooms, five open space offices, eight meeting rooms for 6 -14 people, two cozy kitchens, and a fun room. Also, the office has a dynamic and minimalistic design in N-iX signature orange-grey palette.
"I loved the new office! It's spacious, light and stylish. The views are great, they help you to recharge quickly, which inspires you to work even more effectively," says Yuliya Khavunka, HR Business Partner at N-iX.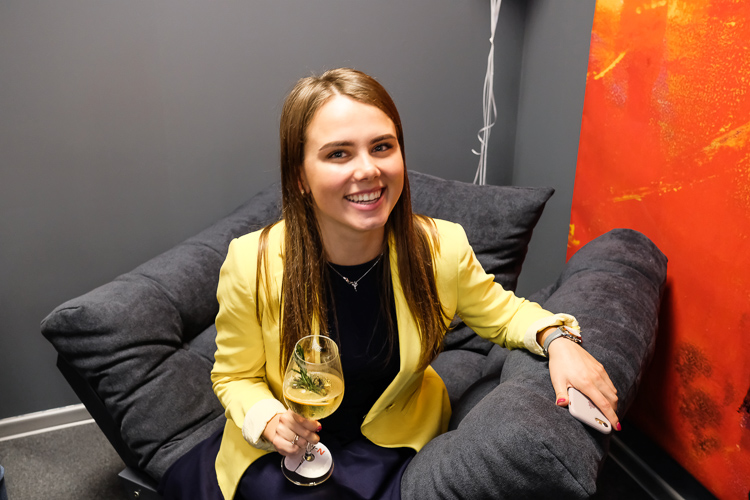 "Despite the fact that I live near the HQ, I moved to the new facility with my team. This office is great, and it's just a 10-15 min commute to work for me," comments Volodymyr Tatsakovych, Team Lead.
Over 40 professionals from different teams have already moved into the new office. And several other teams will join them in the nearest future.
"We had a challenging task to find a large modern office that would satisfy our growth needs. Our team has made every effort to make it comfortable and cozy. We tried to create an atmosphere that would inspire people to new personal achievements and our joint success. I hope N-iXers will love it," shares Maryana Makovetska, Administrative Director at N-iX.
N-iX started in Lviv over 16 years ago and today over 800 professionals work at its Lviv offices. Every new office brings us one step closer to our ambition to grow to 2,000 experts in the next years.