As businesses expand, their data needs also grow. Businesses need to be able to handle large volumes of data, ensure its quality, and leverage it effectively to drive informed decision-making and business growth. This can strain legacy ETL (Extract-Transform-Load) tools, which are often inflexible, expensive, and difficult to scale. As a result, businesses may face rising costs, challenges in finding specialists for maintenance, and a lack of scalability. New cloud-based ETL solutions use modern frameworks and tools. This makes them more cost-effective and flexible, as they can scale vertically and horizontally without physical support. By carefully considering the needs of the business and choosing the right ETL migration company as their partner, enterprises can successfully migrate legacy ETL to the cloud and reap the benefits of cloud-based ETL.
How to choose a reliable ETL migration partner
The decision to move away from on-premises environments is driven by scalability, cost reduction, flexibility, and reliability. Cloud-based solutions eliminate the need for physical data centers and enable operations in different locations with varying data protection rules, facilitating data separation and interaction. While cloud solutions offer numerous advantages, they can also incur significant costs if not optimized. In order to save time and money, businesses need to find competent ETL migration companies that design efficient pipelines.
Key competencies of a reliable ETL migration partner
For a successful ETL migration project, look for an experienced ETL migration firm with expertise and experience in the following areas:
Databases and data warehouses. Expertise in databases and data warehouses is necessary, as they form the foundation of ETL pipelines. Different cloud providers have their own data warehouse offerings, such as Google BigQuery, AWS Redshift, and Azure Synapse; your partner must be proficient in working with these platforms.
Experience with old and new tools. To facilitate cost-effective and optimized migrations, ETL migration companies need experience with both old and new ETL tools. This knowledge enables them to leverage the strengths of each tool and select the most suitable approach for specific use cases.
Setting up data integration and transformation. Data engineers in ETL migration firms should be proficient in setting up ETL pipelines and correctly writing transformations, including using SQL and programming languages such as Python and Java.
Data quality assurance. Ensuring data quality in the new ETL pipeline is crucial. ETL migration firms need expertise in establishing quality assurance processes to guarantee that the data output matches the results obtained from the old pipeline.
How to solve legacy ETL challenges
When considering an ETL migration, choose a reliable partner with the experience and expertise to help you succeed. Let us examine potential solutions applied by ETL migration companies to the pains associated with an old ETL pipeline:
1. Legacy ETL code
Old ETL pipelines often use outdated code that is difficult to maintain. This can lead to challenges in making updates or fixing issues, as the code may not be well-documented or easily understandable.
Solution: adopting new ETL frameworks or tools like Apache Airflow can provide a more modern and maintainable approach to building ETL pipelines. These frameworks are designed to be flexible and scalable, making it easier to manage and update the code over time.
2. Finding experts for maintenance
As time passes, finding specialists with expertise in maintaining older ETL tools becomes increasingly tricky. The shrinking pool of experts can make it challenging to support existing pipelines.
Solution: embracing new ETL frameworks and tools reduces reliance on specific vendors or instruments. Open-source solutions have large and active communities, providing a wider pool of expertise for maintenance and support for ETL migration companies.
3. Licensing costs
Old ETL tools often require purchasing licenses, which can be expensive. Furthermore, additional costs may be associated with integrating new data sources not covered by the existing license.
Solution: cloud-based ETL solutions eliminate the need for expensive licensing fees. Instead, the focus shifts to allocating resources for deployment and working with specialists who have experience with the chosen framework.
4. Incompatibility with new technologies
Older ETL tools may struggle to keep up with an increased amount of data obtained by a business from various sources. Developing connectors for these new sources can be challenging, limiting the integration capabilities of the ETL pipeline.
Solution: migration to cloud-based platforms and adoption of modern ETL frameworks provide more flexibility. These solutions often have extensive communities, and ETL migration companies can create customized connectors to address specific integration needs, reducing dependency on the tool's original developers.
5. Scalability and resource limitations
On-premises data centers have inherent limitations in terms of scalability. Adding more servers and resources can become prohibitively expensive.
Solution: cloud-based ETL frameworks and tools leverage the distributed nature of the cloud, allowing for vertical and horizontal scalability. Resources can be efficiently allocated or de-allocated as needed, providing flexibility and eliminating the physical infrastructure constraints of on-premises environments.
Move from data chaos to crystal-clear insights with our ETL migration process
ETL migration can be a daunting and complex process for businesses. As an ETL migration company, N-iX simplifies and streamlines the migration process by following these steps:
Understanding the existing ETL process. This includes understanding the data sources, the data flows, and the data transformations, documenting the current process, and identifying any areas that could be improved. For efficient data migration and storage, N-iX conducts a detailed Product Discovery beforehand.
Defining migration goals and requirements. Developing a migration plan that meets your specific requirements, including defining the desired outcome, such as improved performance, increased scalability, or reduced costs, is essential. We will help you decide which ETL migration approach – refactoring, lift-and-shift, or hybrid – suits you best.
Selecting the target ETL platform. Choosing the best ETL platform to replace your existing ETL solution based on your data needs, budget, and security and compliance requirements.
Designing the new ETL solution. This includes designing data flows, data transformations, and user interfaces.
Proceeding with ETL migration. Ensuring data migration from the old ETL solution to the new one is smooth and accurate.
Validating and testing the migration. Verifying that the data has been migrated correctly and that the new ETL solution is working as expected is crucial. Our experts will comprehensively test the new solution to ensure it meets your requirements.
Monitoring and optimizing the new ETL solution. Our team will monitor the performance and make adjustments as needed to ensure that the new solution is performing as expected and meeting your needs.
Decommissioning the old ETL solution. Includes removing the old solution from the production environment and disposing of the data.
Why choose N-iX ETL migration services for your project?
N-iX delivered over 200 Cloud projects, with 30+ Cloud migrations just in the last year;
Worked with midsize businesses, large enterprises, Fortune 500 companies, and industry leaders across various domains;
As an ETL migration firm, N-iX has strong partnerships with major Cloud vendors, including AWS, Azure, and GCP, with certified experts on board;
Over 2,000 tech experts with diverse skillsets, including data analytics, cloud, embedded software, IoT, Machine Learning, and AI;
The company's Data Unit consists of 200ot+ experts who delivered 30+ Data projects;
N-iX has solid Cloud expertise and partners with top cloud vendors, being Microsoft Gold Partner, Amazon Consulting Partner, and Google Cloud Partner;
The company's infrastructure, information security, and quality management systems adhere to the industry regulatory standards, including ISO27001, ISO9001, ISO 27001:2013, PCI/DSS, GDPR, etc.
Have a question?
Speak to an expert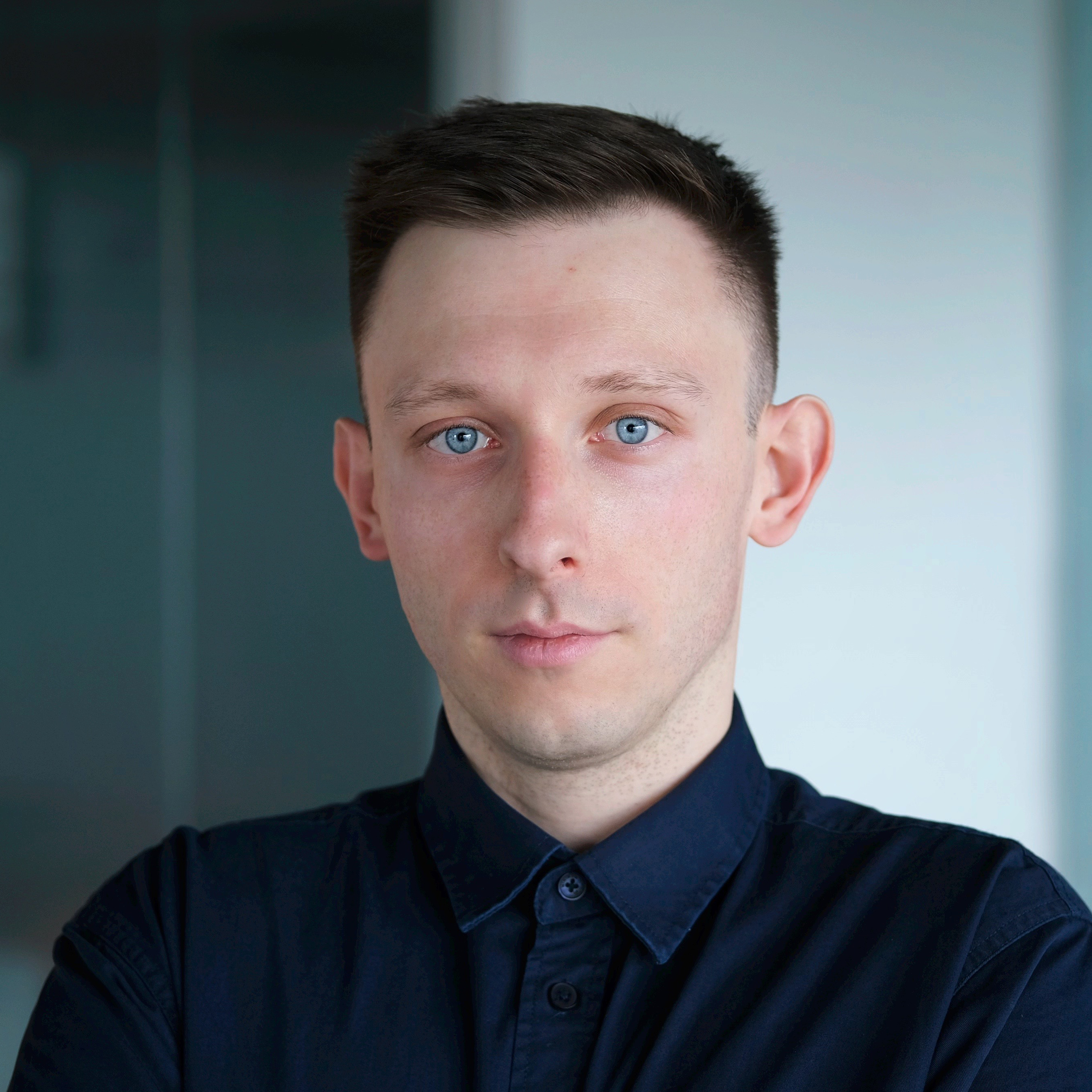 Rostyslav Fedynyshyn
Head of Data and Analytics Practice
---