Successfully implemented data migration strategy leads to many benefits, from boosting the efficiency of business operations to reducing expenses, improving data analytics, increasing customer reach, and facilitating market expansion.
However, migrating data usually requires significant investment in both time and resources. How can you make sure that data migration strategy is necessary for your business? Which approach should you take? What are the common data migration process steps that you should prepare for? And which best practices can you take on to guarantee that everything goes smoothly? Find out all of this, and more, in this article.
When do you need a data migration strategy?
While certainly beneficial, migrating data is not a universal remedy for all business challenges and can do more harm than good if not done properly. Here are some of the most common scenarios where designing and implementing a migration strategy is needed:
You are completely modernizing an outdated legacy system;
You need to synchronize data between a legacy system and a new one to rollout both systems side-by-side;
You have acquired a new subsidiary or merged several businesses that use separate systems;
You are moving an on-premise infrastructure to the cloud;
You are replacing, expanding, or moving your existing infrastructure to new data storage.
Which approach to data migration should you choose?
A data migration process can take one of two distinct approaches, each with its own advantages and shortcomings. Let's take a closer look at what they bring to the table.
#1 The Big Bang approach
In this approach, data is moved all at once from the old infrastructure to the new one in a single operation. This makes the entire process faster, less expensive, and not that complicated, especially when compared to the alternative method.
However, this approach also comes with several challenges. First, while the data is being moved, your system will face inevitable downtime. Therefore, you have to make sure that:
No one needs to use the system during migration (Tip: conduct your Big Bang migration during public holidays or times when you expect the lowest number of active users);
Your system can withstand prolonged downtime.
Second, this method is less suitable for Big Data migration since it can easily overwhelm your network and cause expensive failures. Therefore, the Big Bang approach is more appropriate for smaller businesses that have a more flexible infrastructure and process smaller amounts of data.
#2 The Trickle approach
This approach breaks down the data migration process into smaller steps. Each of them involves the migration of smaller increments of data. It allows the entire system to avoid downtimes since most of its data stays unaffected during the process. It also helps eliminate the possibility of significant and costly failures, since any error, if it does occur, won't affect the system as a whole and will be easier to fix.
The downside of the Trickle approach is that it is more complex since data has to be constantly synchronized between the old system and the new one. This also results in a longer data migration process as compared to the Big Bang. The Trickle approach is perfect for larger businesses that handle massive amounts of data and/or require their system to run constantly.
What are the typical data migration process steps?
There are five main data migration process steps that are the same regardless of whether you choose the Big Bang or the Trickle approach. These are:
1. Planning and preparation
This is the initial stage where you define the scope of the upcoming project and make the necessary estimates (budget, time, schedule, etc.) In addition, you need to thoroughly analyze both the existing and the target system to find ways how the old system can be adapted to the new one. Data standards should also be defined during this step, to find and avoid any possible issues. Finally, you have to consider which data migration strategy approach is more suitable for your business.
2. Inspecting data
This is where you perform a thorough inspection of the scope of data that you are planning to migrate. It is used to identify and eliminate any possible conflicts, data quality issues, and/or anomalies.
3. Backing up data
Special attention should be paid to this step, as it will protect you from potential data loss that may occur in case of any failures during the migration process.
4. Designing the migration process
The main goal of this step is to create a clear plan for the upcoming migration. This includes defining the team size, roles and responsibilities, forming the team itself, establishing acceptance criteria, and setting up rules for migration and testing.
Additionally, your data experts create data transition scripts or customize third-party ETL (Extract, Transform, and Load) tools to make everything ready for the migration.
5. Implementing the data migration strategy
This is where the actual migration happens, with data being extracted, transformed, and loaded into the new system. Depending on the approach that was chosen in the first step, the entire process can last from several days (Big Bang) to several weeks or even months (Trickle). Make sure to maintain constant communication with your business units and monitor the process from start to end to make sure no errors or failures occur. Once the process is finished, you need to validate that it has been executed according to all guidelines and requirements that were defined in previous steps.
Which data migration best practices can help you succeed?
Let's now take a look at some data migration best practices that will help you avoid some of the most common pitfalls, as well as typical data migration challenges.
Do not migrate your bad habits
Migrating broken data structures, poor-quality data, or inefficient processes means that you will face the same challenges that you were facing with your old system. Therefore, while planning your data migration strategy you need to locate all system weak points and corrupt files and make sure they are not moved to the new system.
Implement automation tools
To avoid errors and make the process as smooth as possible, you need to reduce the amount of required manual work and automate what tasks you can. Whether you decide to build your automation tools from scratch or opt for third-party solutions —it will help you ensure that your data migration process goes without a hitch.
Have a contingency plan in place
Missteps can happen, and it is important to have an action plan for the time when they do. While preparing your migration strategy, you need to design a robust contingency plan that outlines all possible risks and ways to mitigate them.
Document the entire data migration process
Maintaining documentation is always a good practice, and data migration is no exception. By documenting the process you will not only make sure that it went smoothly but also spot potential areas that can be improved if you decide to migrate your data again. Furthermore, this documentation will help assure that there were no leaks and that all sensitive data remains protected.
Acquire help from experienced data engineers
Since implementing a data migration strategy requires significant technical know-how, it is highly recommended to acquire assistance from an IT vendor with significant experience in data migration projects. However, finding the right experts locally can be quite challenging. Indeed, a survey conducted recently found that for every open data engineering position on LinkedIn there are only 2.53 suitable candidates. If you limit yourself only to your location, this number becomes even smaller. Therefore, looking for data migration service providers abroad can be a very viable option.
How N-iX can help you ensure a smooth data migration process?
N-iX has a strong team of 170+ experienced data engineers and 5+ data system architects;
Our data team has successfully delivered over 20 data projects in various domains, from telecom to e-commerce and finance;
We have over 20 years of experience in providing various software development services, including data migration services;
N-iX makes sure all of your data stays safe by complying with the main data protection standards; such as HIPAA, GDPR, ISO 27001:2013 and ISO 9001:2015;
We have established long-lasting partnerships with leading global enterprises such as Lebara, Gogo, Discovery Limited, and more.
Have a question?
Speak to an expert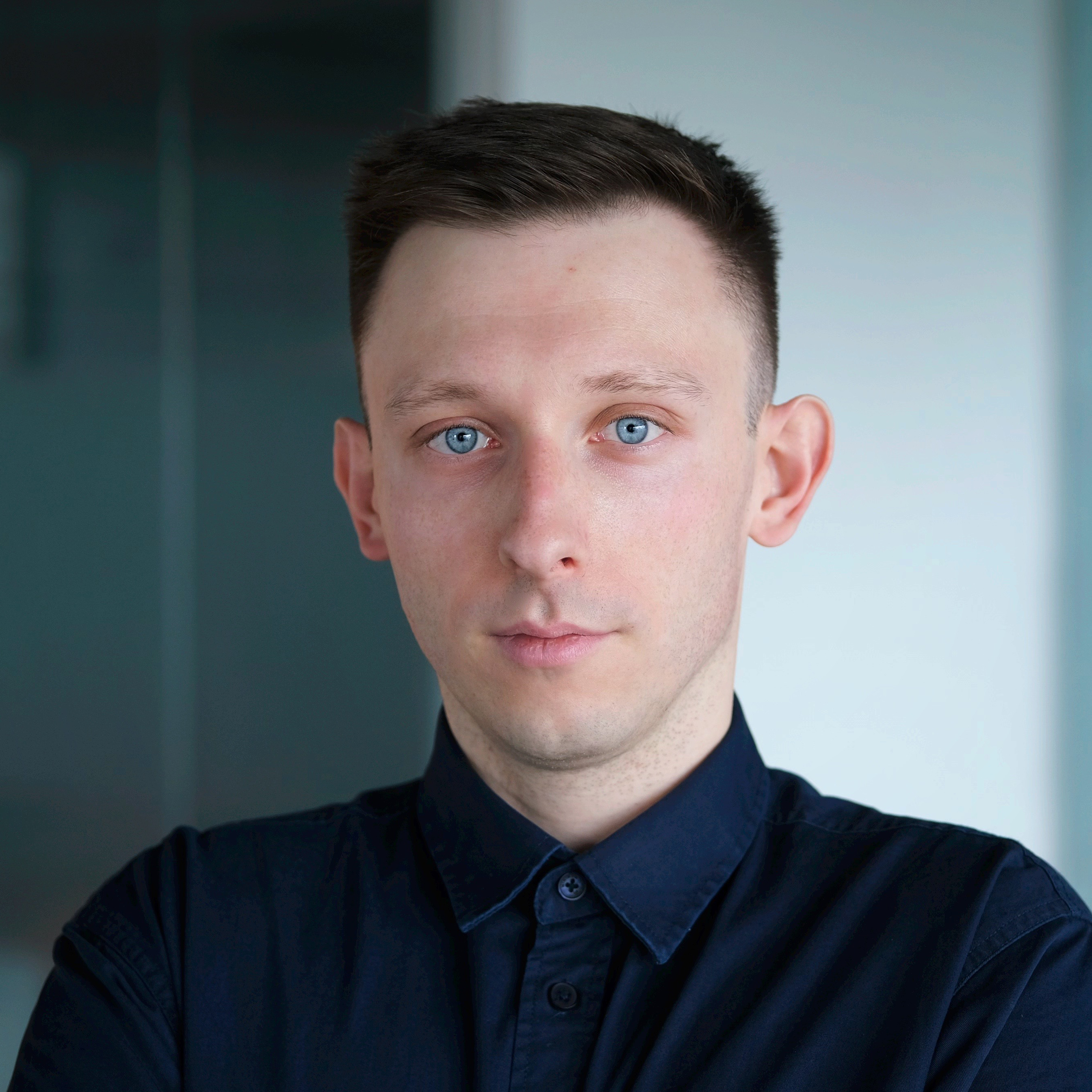 Rostyslav Fedynyshyn
Head of Data and Analytics Practice
---