The energy sector welcomes digital strategies, source transitions, and business transformations. Combining energy and Artificial Intelligence creates a colossal range of opportunities for the industry. In the market of renewables alone, the application of AI can surpass $75.82B by 2030, according to Precedence Research [7]. This data goes well with Forbes's estimations that AI growth in the sector will hit 50% by 2024 [10].
AI has numerous applications that range from smart grids to management systems and failure predictions. While smart grids use digital communications to react to local changes in usage, failure prediction systems are crucial for hazard mitigation. These use cases show that the application of energy software development services can be a viable solution for transforming the niche. Some of these services include Artificial Intelligence (AI), Machine Learning (ML), and Data Science to digitalize the industry.
Let's talk more about Artificial Intelligence in energy, what benefits it can bring, and how energy and Artificial Intelligence go hand-by-hand in the modern world.
What is Artificial Intelligence in Energy?
AI has numerous applications for the modern energy system. For instance, power providers can discover faults before they lead to failures and hazards. For instance, electricity requires modern solutions. The more power is needed, the more demand for forecasting, coordination, and supply management stands out. And that is what you can get with Artificial Intelligence.
The global intention to proceed with the low-carbon energy transition has become more prevalent. Service providers now install more renewable energy capacities than fossil fuel and nuclear power combined. This process requires distributing storage and providing a nuanced networked system for renewables. The so-called smart consumption tools powered by AI also change how consumers use and save energy. With the formation of decentralized power grids, it's possible to balance the energy inputs and outputs using the previously collected data.
The modern power network relies upon power plants and transformers, which can operate from 30 to 40 years. The deterioration of power systems, combined with the growth in the private sector of renewables, poses a challenge to global energy distribution. As the US Department of Energy makes the "smart grid" a national policy goal, AI in energy is regarded as the brain of the new system. The technology aims to collect, synthesize, and analyze significant bulks of data to design a new system that can make timely decisions on smart energy allocation.
Energy software providers, in turn, stand out in designing and implementing frameworks for the proper application of AI and ML solutions to existing energy projects. Their use cases can range from marketing strategies for renewable technology companies to predictive analytics models. Choosing a proper software developer in this industry is crucial to delivering a custom business solution, regardless of the power provider's size and specialization.
Artificial Intelligence in energy and utilities can take many forms but are all universally aimed at optimizing the sector for contemporary challenges.
AI and the main challenges of the modern energy sector
The global energy sector, which encompasses thousands of private and public enterprises and companies, is currently facing challenges. Let's view some of them to find out how AI can help solve these:
Carbon emissions. According to the International Energy Agency's report, global CO2 emissions rebounded to the highest level in history, with an annual growth of 6% [1]. The global growth in energy demand was cited as one of the primary reasons for such an unprecedented increase. Even though there is no one-size-fits-all solution to reduce CO2 emissions, Artificial Intelligence in energy can help develop cleaner production processes, enhance monitoring and compliance standards for fossils, and create targeted mitigation strategies.
High centralization. The global energy network relies more on major grids and highly centralized providers than ever before. Such a centralization scale poses several challenges for sustainable development. The possibility of creating smaller, interconnected networks of energy grids powered by AI is a go-to option for reducing the reliance on central utilities. This way, Artificial Intelligence in the energy sector can balance the supply needs in real-time and ensure the resilience of power resources in the long run.
Smooth transition to renewables. Regardless of projections, the share of renewables in power generation will increase from 44% to a highly-optimistic 80% by 2050 [3]. With more breakthroughs and massive adoption of solar and onshore wind technologies, ensuring a smooth transition is crucial. AI in energy contributes to the real-time monitoring of power grids, more accurate predictions of power fluctuations, and the development of new strategies to work with geothermal energy sources.
But before jumping to conclusions, it's equally vital to understand that the mere application of AI to the energy project won't solve all problems at once. The well-thought, researched, and integrated approach, combined with Data Science and Machine Learning programs, will show more noticeable results. Let's move on and view the critical advantages of AI in energy.
Major benefits of AI in the energy sector
While incorporating AI in the energy sector isn't seamless, the prospective benefits outweigh the implementation costs. Some of the possible applications of Artificial Intelligence in energy include but are not limited to smart grids, data digitalization, forecasting, and more advanced resource management. Let's take a look at some significant benefits of AI in energy.
Data digitalization. As the energy sector has been rapidly digitalizing in recent years, AI has played a vital role in this process. Deloitte specifies that 66% of oil and gas companies highlight that the benefits of digitalization outweigh any cybersecurity risks [8]. AI can help transform energy companies by automating grid data collection and implementing analysis frameworks. With the vast amount of data existing in the energy sector, converting it into reusable information for AI and Machine Learning algorithms is a go-to option.
Smart forecasting. Even when discussing renewables, forecasting is widely used to determine the energy output in particular geographical areas accurately. Deep learning AI algorithms have a larger predictive capacity than all industry specialists combined. Forecasting, in this sense, can take various forms, ranging from predicting demand and price trends to identifying potential growth areas.
Resource management. Artificial Intelligence in energy and utilities heavily relies upon controlling, sustaining, and supplying uninterrupted power output. With AI-powered resource management, suppliers can balance traditional and renewable energy proportions. Proper resource management can also fine-tune the grid for optimal use or request maintenance in critical situations.
Failure prevention. Over the last years, dozens of ill-reputed energy-related cases have become more public, including oil spills or hazardous coal extraction facilities. In this context, AI-powered failure prediction is a top priority in the industry. By monitoring data for patterns and trends, AI can identify potential problems before they happen. It ultimately allows taking corrective action to avoid disruptions. Modern AI solutions in the energy sector utilize SCADA, maintenance, and budget data to prevent shortages or grid failures.
Predictive analytics for renewables. Predictive analytics for renewables includes identifying areas with the highest potential for Artificial Intelligence in renewable energy development, such as wind and solar panels. With well-rounded analytics on the subject matter, suppliers can utilize Artificial Intelligence in energy output efficiently.
Common energy-related AI use cases
Currently, the most ambitious projects are concerned with a smart grid, energy-efficiency programs, digital twins, and renewable energy integration.
A smart grid is a new approach to energy efficiency networks, capitalizing on the two-way flow of electricity and data. The main difference from the usual networks is the implementation of AI, Cloud, and digital technologies that support control and self-regulation. One of the prominent examples of the smart grid is the cooperation between London's National Grid and IBM's cloud-based analytics. The smart grid provides preventive and predictive maintenance, which are crucial parameters of the grid's functionality. Overall, the AI-powered smart grid helps provide more precise forecasting, displaying higher resilience and improved security for the grid.
Energy-efficiency programs
Energy efficiency, one of the Sustainable Development Goals, should be treated seriously. AI-powered energy efficiency programs oversee energy usage, provide a framework for smart forecasting, and regulate usage during peak hours. When using model-based predictive control, it's possible to yield an energy-efficiency improvement of 10.2% to 40% [9]. Predictive analytics and Machine Learning can present up-to-the-point predictions. Consequently, these estimates are used for designing and implementing energy efficiency plans at the company, municipality, or state levels.
Smart heaters can be part of modern renewable strategies thanks to their control of the entire heat system. The fundamental approach here is to allocate the power reasonably, allowing it to direct the unused energy to particular areas. The N-iX team created the end-to-end signup flow for smart heaters. We received a legacy flow that lacked payment functionality and was unfinished.
The task was to redesign, develop the front end, refactor the back end, and build a production environment. A new flow created by our team allowed the user to choose the smart heater and create a request to analyze the house by an expert. To develop the solution, we used Scala, React.js, and AWS. The N-iX team released the MVP to production and developed additional features.
Digital twins were seen as the life-saving framework for the industrial energy complex. A digital twin refers to the multi-dimensional visual representation of a process, facility, or physical object. These digital twins act like real-time virtual models that present more research possibilities than simulations. In the energy and Artificial Intelligence sector, digital twins help study wind turbines and power-generation facilities. Using AI, a digital twin can be a step forward in better servicing, experimenting, maintaining, and optimizing the energy network, either traditional or renewable.
Renewable energy integration
Finding a balance between traditional and renewable energy sources is crucial for major energy providers. Thanks to Artificial Intelligence in energy and Machine Learning, it's now possible to forecast and predict the best circumstances for accurate integration of renewables. In other words, it helps manage integrating renewable energy sources into the traditional power grid. It can involve forecasting wind and solar farms and dispatching the energy outputs to balance the existing system.
Widespread use of AI in energy: Why does it matter?
Artificial Intelligence in the energy sector evaluates the given environment and helps take needed actions to maximize the industry's potential. With the global rise in demand, utilities are trying to catch up with these new challenges. The gradual implementation of Artificial Intelligence in energy grids, renewables, and decentralized networks can optimize energy use and improve customer satisfaction. Thus, AI in the energy sector can lower costs, improve transparency, and introduce sustainable practices.
As 50% of oil and gas companies plan to increase investments in AI and ML, choosing the right service provider with sufficient expertise is necessary. Some energy network projects might be outdated or work on specific technological specifications, requiring a dedicated team. Whether it's a digital twin, smart grid, failure prediction system, or software for a decentralized network, choosing a competent development vendor is a must.
Why choose N-iX for AI energy projects
N-iX is a reliable vendor with more than 20 years of experience in custom software development;
N-iX has 200+ data engineers, Machine Learning, and Artificial Intelligence specialists;
Our portfolio includes many long-term projects for Messer, OVO Energy, and several Fortune 500 companies, providing us with an in-depth understanding of enterprise-level projects;
We have 100+ active projects with more than 2,000 technology experts;
N-iX adheres to international standards and regulations, including ISO 27001:2013, ISO 9001:2015, PCI DSS, and GDPR.
References
Harnessing Artificial Intelligence to Accelerate the Energy Transition Report
SAP Smart Grid Report
Energy Digital Twin Technology for Industrial Energy Management
The Gartner Top Oil & Gas Technology Trends for 2022
NVIDIA Energy Grids Plug Report
E.ON: Building a New AI-Powered Energy World Case Study
Precedence Research Case Study
The Energy, Resources & Industrials AI Dossier by Deloitte
Universal Workflow of Artificial Intelligence for Energy Saving Research Paper
Forbes Artificial Intelligence Business Article
Have a question?
Speak to an expert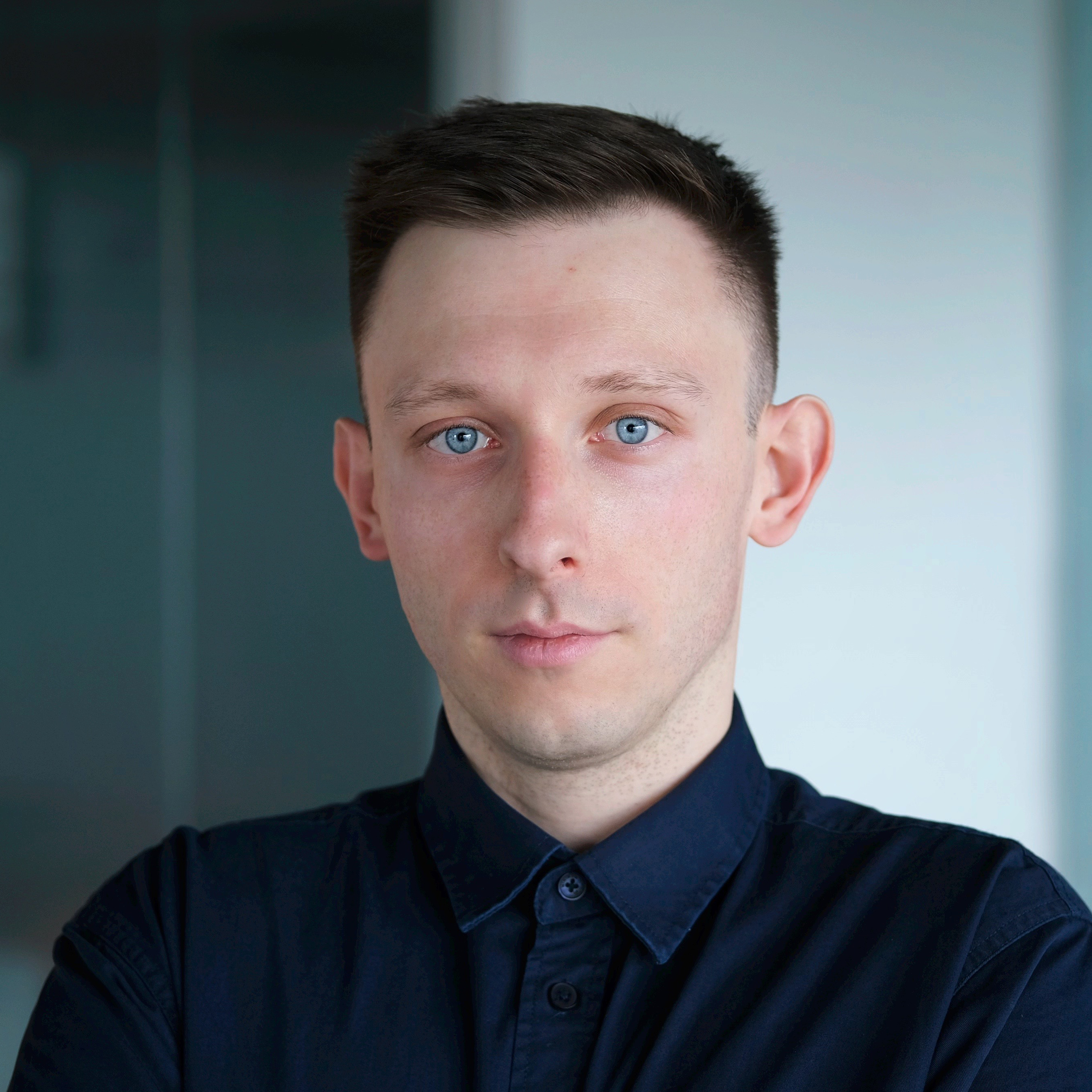 Rostyslav Fedynyshyn
Head of Data and Analytics Practice
---