Successfully establishing effective data governance ensures consistency, security, and compliance of your enterprise data. Many well-known global organizations such as Samsung and Apple utilize data-related technologies to drive their business growth, and this trend continues to pick up steam. As stated in the Data Governance Global Market Report, in 2026 the data governance market is expected to grow to $7.42B of annual revenue.
However, if you want to cover your specific data optimization tech or consultancy request, it might be difficult to find a reliable vendor that will be able to maximize the value of your information. Therefore, we have prepared a list of the fifteen most prominent players in the data governance and consulting field that can help you implement effective Data Analytics and guarantee strong regulatory compliance.
Selection criteria
More and more outsourcing companies are putting a focus on data governance services to respond to the growing market demand. According to Clutch, there are over 3,750 global engineering and consulting vendors that utilize data governance best practices to optimize enterprise data. To help you select the most reliable partner among a myriad of data governance consulting companies, we prepared a list of top service providers from across the globe. When selecting, we referred to Clutch as a credible source of B2B client reviews for engineering, consulting, marketing, and business services companies. Here are the criteria we relied upon:
250+ skilled tech experts on board. Large and midsize enterprises usually provide quick access to tech talent and have established processes;
5+ reviews on Clutch and high review scores (4.7+/5) that prove the vendor's reliability;
10+ years of industry expertise in data governance and data governance consulting;
A strong portfolio of data-related projects with client testimonials and references.
Top 15 data governance consulting companies
1. N-iX
N-iX is one of the leading European data governance consulting companies that has been on the global market for more than 20 years. With 2,000+ seasoned tech professionals on board, the vendor offers assistance with Data Analytics, Big Data development, Business Intelligence, AI and ML implementation, the development of Cloud solutions, and more. N-iX teams have solid experience in handling long-lasting projects for manufacturing, telecommunications, retail, finance, and more industries. In addition, the enterprise complies with the recognized international cybersecurity standards, including ISO 9001, ISO 27001, PCI DSS, and GDPR.
A prominent representative of the data governance market, N-iX offers help with Data Analytics consulting, designing enterprise data management strategies, as well as data lakes and data warehouse development. Moreover, N-iX tech experts are well-versed in master data management, predictive analytics, and data visualization and apply this knowledge to handle projects for top global players and Fortune 500 companies. For instance, one of the data-related partnerships was the implementation of Data analytics reporting for a leading German e-commerce provider. The project scope presupposed designing and implementing an effective data governance strategy to upgrade the client's business decision-making process.
2. Icreon
Another representative of reliable data governance consulting companies, this digital solutions agency has been on the international market for 20+ years. During this time span, the vendor has helped businesses devise data strategies, build intelligent applications, integrate BI-based data visualization, as well as implement enterprise cognitive search solutions. Among the company's clients are international providers in retail, consumer products and services, education, finance, and other domains.
3. delaPlex
Although this midsize vendor is one of the youngest data governance companies on our list, during 10+ years on the market the tech enterprise has earned industry recognition. The Indian vendor has been mainly involved with data-related projects for advertising, finance, retail, and hospitality industries. Its data governance focus areas are BI and data warehouse modernization, master data management, enterprise data management, and data-driven transformation.
4. A3logics
This company's portfolio counts more than 580 clients that mainly specialize in healthcare, supply chain and logistics, consumer products and services, and education business verticals. Their tech experts are well-versed in establishing data governance as well as defining the data policies for enhanced enterprise data analysis.
5. Flatword Solutions
One more example of successful Indian data governance companies in our selection, this IT firm has been on the market for almost 20 years. The vendor employs over 3,500 qualified experts with solid experience in Big Data strategy design, data lake development, Business Intelligence, as well as fraud and fault detection services. Their key industry expertise areas include banking, finance, manufacturing, retail, telecommunications, and more.
6. ELEKS
A notable name among data governance companies, this engineering enterprise has 30+ years of international market experience. Since the IT firm was set up in 1991, it has provided tech consulting and custom software development services to clients from finance, healthcare, supply chain, logistics, retail, and other business verticals. Their key competence areas include data advisory, Business Intelligence for enterprises, as well as Data Science consulting and optimization services.
7. Stridely Solutions
This is a well-recognized data governance company that originates from India. Since 2006, the multidimensional vendor has delivered high-quality solutions for manufacturing, healthcare, education, retail, logistics, and other industries. The tech enterprise offers help with Big Data consulting, data warehousing, Business Intelligence, and other services.
8. Ciklum
During 20+ years of market presence, this engineering vendor has gained multidimensional experience in custom software development and IT consulting for retail, finance, hospitality, telecommunications, and other business verticals. Their team has solid experience in building data management strategies, automating the enforcement of data protection policies, and implementing best practices in Data Analytics.
9. Developers Dev
This tech company's expertise is proven by 5,000+ successfully delivered projects in its portfolio. Their specialists have experience in solving tech challenges for education, finance, e-commerce, media, and other business verticals. The company's data expertise includes BI and Big Data consulting, device and machine Data Analytics data strategy development, enterprise transformations, and more.
10. Sigma Software
Another large enterprise in our list of top data governance companies, this engineering vendor employs over 2,000 IT professionals. Its key industry expertise covers advertising and marketing, education, gaming, education, and automotive domains. Their team deals with data consulting requests, designing and optimizing clients' Big Data infrastructure, architecture, and landscape. Moreover, the vendor's experts are skilled in Business Intelligence, reporting, and data visualization.
11. ITRex Group
One of the top European data governance consulting companies, this IT firm has offices in Poland, Ukraine, and other countries across the globe. During 12+ years on the international market, the vendor has delivered data consulting and engineering services predominantly to healthcare, education, and retail providers. Their tech experts are well versed in enterprise data management, implementation of self-service BI, and Data Analytics.
12. Adastra
With 20+ years of market presence, this is another well-known player in our selection. About 50% of this European vendor's engineering efforts are dedicated to Big Data development, data governance, and consulting projects. The enterprise specializes in Business Intelligence, data quality management, data warehousing, and advanced analytics.
13. Beyondsoft Consulting
Staffing over 10K experts in tech consultancy and engineering, this is one of the largest data governance companies on our list. Their portfolio spans fruitful partnerships with enterprises from automotive, finance, healthcare, e-commerce, and other industries. The company's data expertise covers data operations and processes enhancement, BI and analytics, as well as data compliance and risk management.
14. Netguru
This is yet another trustworthy European firm on our list of top data governance consulting companies. Since its foundation in 2008, the company has successfully handled over 1,000 projects, predominantly for finance, retail, real estate, and education domains. The vendor provides help with data strategy development, data compliance, fraud and risk management, as well as the improvement of data-related operations.
15. Affirma Consulting
The vendor was founded in 2001 and has been providing high-quality tech consultancy services for clients from finance, manufacturing, consumer products and services, hospitality, and other industries. The vendor's data governance service suite includes defining and implementing data governance frameworks, establishing consistent data definitions, and executing data remediation plans.
Why should you delegate your data governance strategy development to N-iX experts?
N-iX is a trustworthy European vendor with 20+ years of market experience in end-to-end software development and tech consulting;
The company's expertise covers enterprise data management and the development of custom data analytics solutions for telecommunications, retail, media, and other industries;
N-iX data team counts 200+ qualified data experts with solid experience in data strategy design and implementation, data governance, integration of Machine Learning models, data platform development, and other data-related expertise;
The vendor's data portfolio includes long-term cooperations with Gogo, AVL, Lebara, and many Fortune 500 companies;
N-iX adheres to international regulations and compliances, namely, ISO 9001, ISO 27001, PCI DSS, and GDPR.
Have a question?
Speak to an expert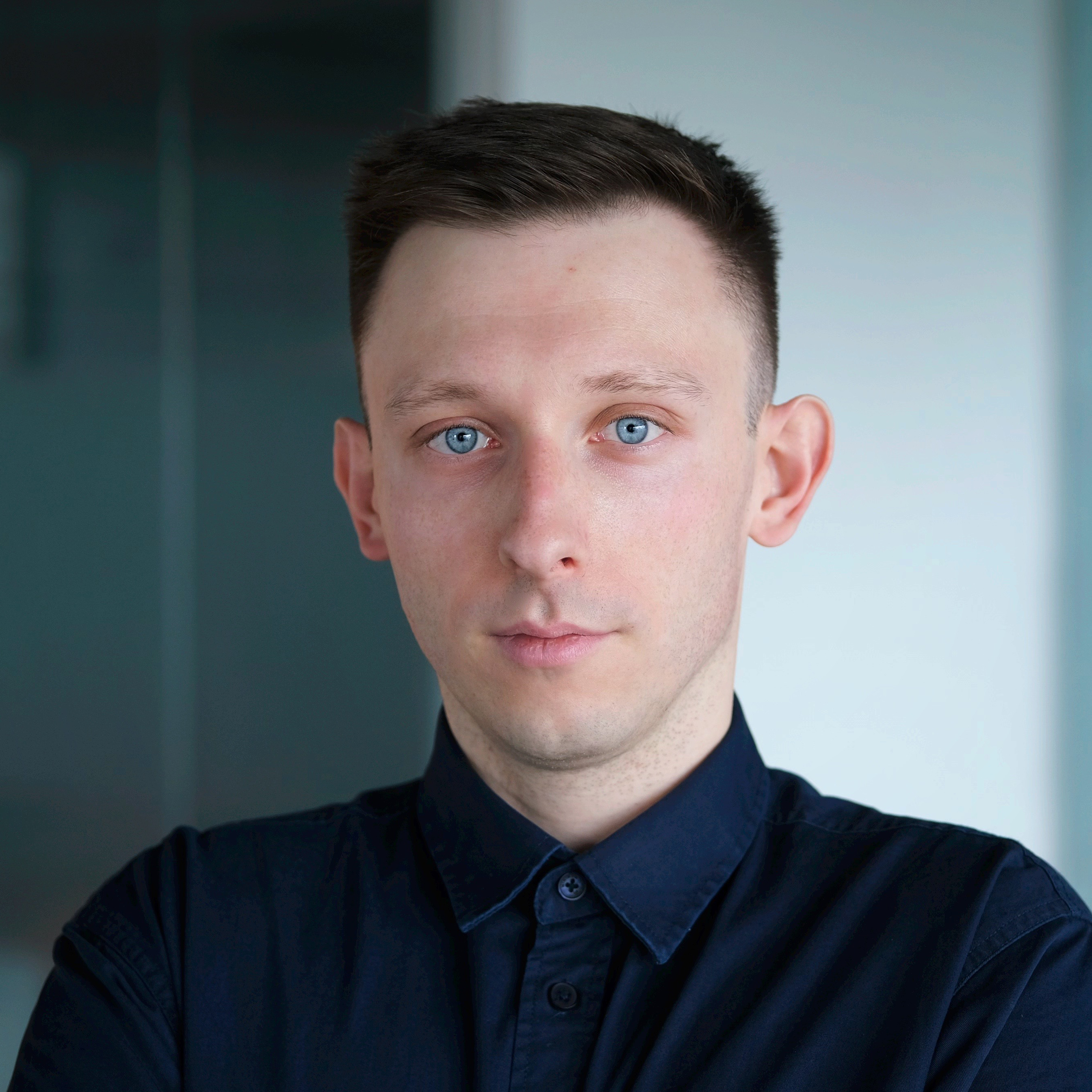 Rostyslav Fedynyshyn
Head of Data and Analytics Practice
---