Executive summary
Executive summary
Client background
Our client is a leading car dealership company in the UK that represents the world's most prestigious car manufacturers such as Audi, Ferrari, Jaguar, Bentley, BMW, Lamborghini, Mercedes-Benz, and others. The company provides its clients with both new and used cars as well as after-sales services.
Business challenge
The client needed to automate warranty data management between mechanics and vehicle manufacturers. They were looking for a technology partner who would help them design and develop a scalable cloud-based warranty solution.
N-iX approach
N-iX team has helped the client prove the product feasibility, estimate ROI, build lightweight product design as well as ensure effective end-to-end development and testing.
Value delivered
With the help of a new warranty solution, the client has managed to eliminate unnecessary paperwork, reduce errors, optimize costs, and ensure better access to all warranty cases.
4.6 out of 5
on Trustpilot
Over 9,000
vehicles in stock
Streamlined
warranty data exchange
Improved
quality of warranty claims
2-3 FTEs
saved annually in each division
10%
increase in warranty process efficiency
5%
saved of total warranty claims reimbursements
Success story in detail
Business challenge: eliminating paperwork
Business challenge
Our client has many manual processes that they have targeted to transform through digitization. As a part of their digital transformation, the client decided to digitize the car maintenance process and computerize the flow of warranty data between mechanics and vehicle manufacturers with a cloud-based application.
Usually, the warranty claims are made in the form of paper documents and processed manually. That means dealing with a lot of the paperwork, recognizing illegible writing, etc. As a result, the whole process is time and cost consuming, and several back-office FTEs were involved in the claim processing. Moreover, paper forms were often missing when the audit inspector needed to check them.
N-iX approach: from business vision to implementation
N-iX approach
While the company took its strategy towards the digitization of manual processes, our client was focused on immediate ROI when picking projects to invest in. Therefore, we started our cooperation with a 2-week Discovery Phase (onsite/offsite) to evaluate the business impact of the solution. During this time, we performed a gap analysis of the existing warranty management system and designed the business and technical vision for the new warranty system development, which covered initial investment, maintenance costs, and projected cost savings. As a part of this research, we interviewed the end-users (mechanics) and designed the features of the future application to ensure efficiency. N-iX developed the UX/UI design scope from scratch. Together with the client, we worked on the product design of the solution.
When the product design was completed, we proceeded to the end-to-end development and testing of the cloud-based application, including managing operations of customer infrastructure.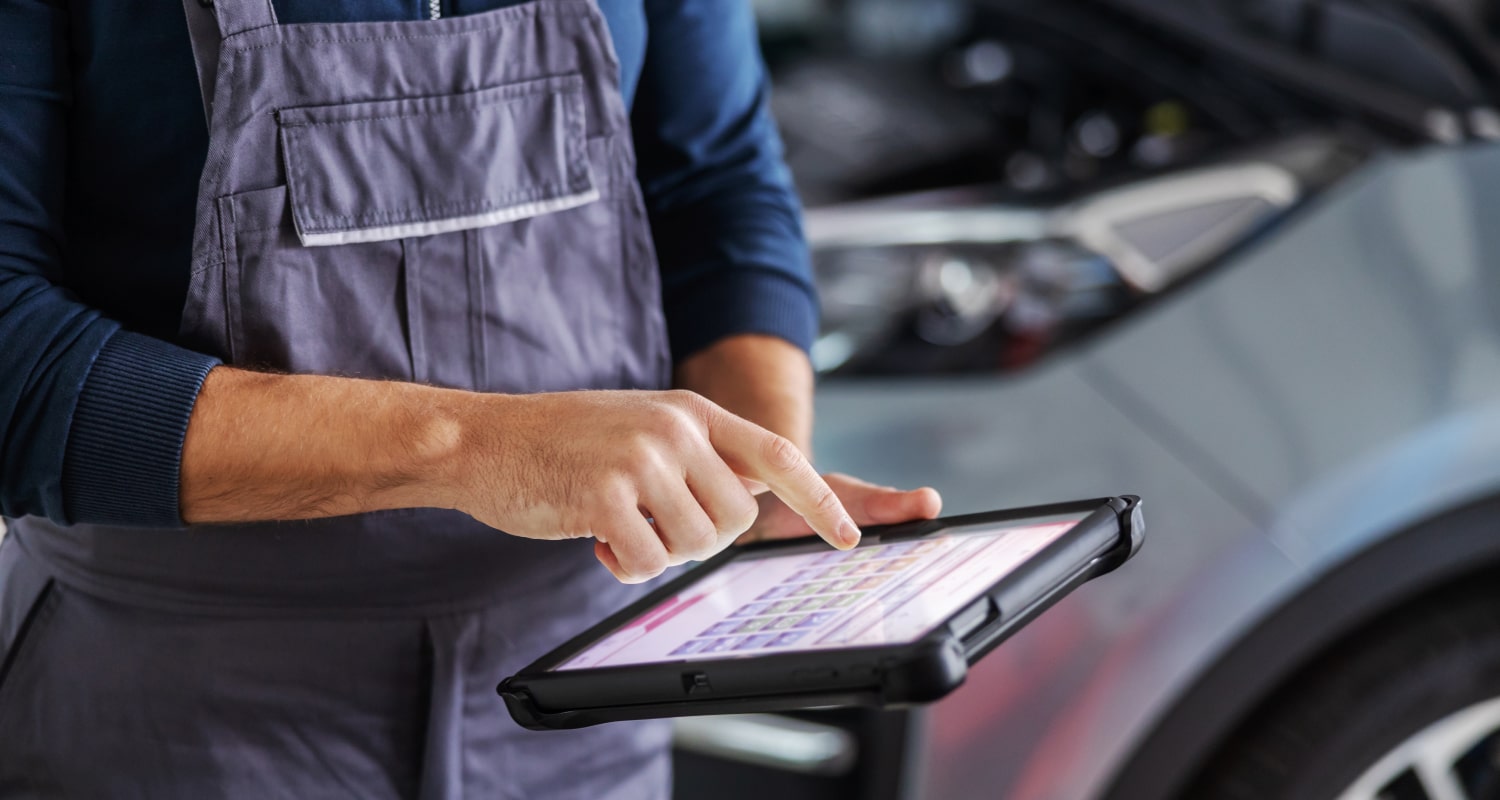 What we achieved together: streamlined warranty management
Value delivered
As a result of our 4-month cooperation on the project, we designed and developed a warranty tool that streamlines the process of passing the write-up from an automotive technician to a warranty admin digitally.
Together with the client, our team built the warranty system that is ready for customization within any division of the corporation and scaled it to multiple partners (Mercedes-Benz, Audi, more in the pipeline). This has enabled the mechanics to fill in all the necessary information including a unique case number, the description of the problem, its diagnosis, what has been done, recommendations as well as add the attachments and comments. Therefore, warranty admins receive the information immediately, and warranty cases are shortly reimbursed.
Value delivered by N-iX: saving time and money through automation
The tool allows our client to reduce a substantial amount of costs and time and make the warranty process more effective. Thanks to the solution, the client achieved:
Automated write-up administration, which allowed saving around 5% of total warranty claims reimbursements.

Increased warranty process efficiency thanks to less rework and unneeded clarification (10%).

Enabled routing write-ups to a fully-controlled central hub and saving 2-3 FTE yearly in each division.

Well-presented information for external auditors, including high quality of the information in reports and less time spent on additional questions.

New feature/request origin identification, which helps to allocate proper costs to a certain business division.

Valuable insights into symptoms, trends, and performance, which allow addressing issues almost in real time as well as enable the capabilities analysis in the future based on the data audited.

Fewer chances of unclaimed repairs performed.

Write-ups are nearly 100% durable and available in the digital form so that an inspector can reach them within a period of 5 years.
4.6 out of 5
on Trustpilot
Over 9,000
vehicles in stock
Streamlined
warranty data exchange
Improved
quality of warranty claims
2-3 FTEs
saved annually in each division
10%
increase in warranty process efficiency
5%
saved of total warranty claims reimbursements