According to LinkedIn, there are 12,000+ open positions for Artificial Intelligence (AI) specialists in EU countries. As for the US, Indeed's open search displays 16,000+ open vacancies for AI experts. With such fierce competition for top-notch tech talents, AI development outsourcing seems to be a handy option. According to Bloomberg, the global Artificial Intelligence market is expected to grow at a 39.4% compound annual growth rate from 2022 to 2028.
An impressive market growth rate, combined with the already existing shortage of talents in the local markets, causes AI outsourcing to become a more sought-after service. This article will explore why you should consider Artificial Intelligence outsourcing and how you can benefit from it. You'll also learn tips on choosing a trusted AI development provider.
Why you should consider AI outsourcing
Outsourcing of AI and ML services continually gains more demand due to the noticeable shortage of local talent in the US, UK, and EU. Finding an expertise-driven dedicated team competent in crafting the AI strategy, Deep Learning, and Computer Vision can be a tall order. With more than 75% of companies already integrating AI into their business strategies, it stands out as a value driver. What's more, there are reasons to believe that AI transformation will happen faster than a digital one.
Thus, a dedicated development partner will contribute to the AI-driven project at each stage, including research, implementation, and maintenance. Here are the main reasons why Artificial Intelligence outsourcing is convenient:
Easier recruitment. Hiring a reliable AI specialist or a dedicated team is a troublesome process, considering the staffing time and supplementary costs. In turn, a reliable outsourcing vendor comprises a team of competent specialists with enough resources to tackle your AI project challenges.
Relevant tech expertise. Experts with a proven track record of delivering AI projects usually have better expertise than individual specialists. In this sense, experienced vendors, thanks to knowledge sharing and professional training, are better equipped with the necessary skills to deliver an AI project.
Resources that ensure the AI algorithms' reliability. Compared to individual specialists, outsourcing vendors have enough capacity to work with predictive decision-making algorithms. One example is a range of libraries, data annotation tools, cloud-agnostic approaches, and pre-made testing pipelines. Such a range of tools ensures you have enough resources to deliver your business request.
5 Ways you will benefit from AI outsourcing
Contacting a trusted software provider is practical if you need to consult with specialists on the AI strategy, conduct PoC, or perform the infrastructure tech assessment. If you're still hesitant regarding the choice, here are the 5 crucial reasons to opt for outsourcing your AI project:
Optimization of development costs
From a business perspective, cost-efficiency is a critical factor before kicking out the project. This way, the decision to outsource an AI project can bring significant savings to the company. Outsourcing is advantageous if you need to quickly build up a team from scratch and scale it throughout the research and development stages.
The AI project's scaling naturally requires varied tech expertise, a large team, and thorough planning. That's why dozens of organizations look for Artificial Intelligence outsourcing services to optimize development costs.
The list of risks that come along with any AI project is far-reaching. Before engaging in the planning process, any organization should consider both technical and organizational risks. It is crucial to consider these aspects to avoid potential failures during the roadmap stage.
That's when a trustworthy software vendor can help by pointing out and mitigating risks. Risk mitigation might pose a challenge for enterprises new to Artificial Intelligence projects. Such threats are complicated to tackle with scarce resources. Therefore, partnering with a reliable outsourcing vendor can ensure smooth planning and implementation.
Instant access to domain expertise
Artificial Intelligence outsourcing vendors have solid expertise in researching, developing, and maintaining the project's specifications. That's why enterprises opt for outsourcing to get immediate access to the business and domain expertise.
Regarding AI nuances, outsourcing can help align the AI strategy with your business goals. On the bright side, partnering with a reliable outsourcing vendor means accessing diverse expertise in Machine Learning, Computer Vision, and MLOps-powered solutions. You'll hardly get the same package when hiring individual specialists in these fields.
Reducing the time-to-market
When it comes to project delivery, a timely release is crucial, which can be complicated to achieve with a small team. While it's becoming increasingly difficult to deploy AI systems, its main barrier is still the persistent talent gap.
A well-rounded approach to this challenge is to opt for Artificial Intelligence outsourcing. It's becoming more accessible to get a wider talent pool simultaneously working on your project when partnering with a reliable vendor. This resource allocation allows ramping up the delivery speed, thus reducing the time-to-market.
Diverse availability of vendors
One benefit, which might not sound too obvious, is the wide availability of outsourcing vendors on the market. The global talent shortage persists, resulting in increased demand for outsourcing services.
With AI and Machine Learning being fast-growing areas of expertise for enterprises, finding the right service provider is complicated. Below, you'll find tips to help choose a partner to outsource an AI project.
How to choose a reliable AI outsourcing vendor
Choosing a reliable outsourcing provider can be challenging, especially if you have no prior experience. Here are the 3 crucial criteria for choosing a reliable AI development partner for your project:
1. Tech competence and a portfolio of AI projects
When choosing an Artificial Intelligence outsourcing provider, the first thing to remember is a proper assessment of tech expertise. Your project needs a dedicated team of solution architects, AI experts, delivery and project managers, testers, and a maintenance crew. Regarding the particular technologies and frameworks, a dedicated team has to be competent in Python, R, Scala, Tensorflow, and C.
When it comes to AI and ML tech competence, a trusted vendor should be proficient in:
DL/ML frameworks/libraries: Tensorflow, Keras, PyTorch;
Hyperparameters Tuning: Optuna, Ray Tune, hyperopt;
Data annotation tools: Labelbox, CVAT, VoTT;
ML Platforms: Kubeflow, Amazon Sagemaker;
Orchestration Tools: Kubeflow Pipelines, Metaflow, Airflow;
ML Deployment and Serving: Kubeflow, BentoML.
Once you have such a company in mind, check its portfolio of AI/ML projects. Ensure that the vendor has relevant experience in your field and a proven track record of delivering such projects over the last years.
2. AI and ML Expertise
Besides expertise in technologies, frameworks, and applications, a trusted vendor must be competent in how specific AI and ML solutions are applied. In this sense, AI and ML expertise When it comes to AI and ML tech expertise, look for:
ML models development
Data annotation
Deep Learning
Computer Vision
Natural Language Processing
Service Personalization
Chatbots and Conversational AI
Reinforcement Learning
Time-Series Modelling
AutoML
The combination of these AI/ML applications guarantees that the outsourcing vendor has sufficient skills to tackle any technical challenges. After all, it's always best to partner with a service provider that uses the end-to-end approach in designing, building, deploying, integrating, and maintaining custom AI/ML solutions.
3. One-stop shop service
One typical problem enterprises of all sizes face is the lack of proper planning when partnering with an outsourcing provider. In some business scenarios, a client might need not only the work of specialists to design algorithms or create a chatbot but also thorough planning and strategy design.
Regarding strategy, a reliable outsourcing partner has to be proficient in product discovery. It usually includes use-case definitions, conducting PoCs, delivering the AI/ML architecture design, establishing Model Governance, and estimating the costs. In turn, the strategy assessment options capitalize on architecture review, roadmap analysis, and estimation of AI maturity levels.
Look for an outsourcing partner that can deliver strategy, design, implementation, service personalization, and post-release maintenance. When partnering with such a vendor, you'll know it's a one-stop shop for your AI project and your current business needs.
Featured success story: AI-powered vehicle identification
Redflex is an Australian-based company specializing in intelligent transport solutions (ITS). The company's business challenge was to expand its market presence with a brand-new intelligent transport solution. In particular, Redflex needed an advanced Computer Vision detection model to identify cars, plate numbers, speed, color, and size they get with their road-installed cameras. The main task was to detect anomalies, namely distracted driving behavior and seat belt violations, using the camera-received images.
Together with N-iX, the company built two PoCs and achieved high accuracy with anomaly detection. Using Computer Vision, Deep Learning, and Artificial Intelligence algorithms, N-iX built a solution with a detection accuracy of 88%. The company's specialists designed Automatic Number Plate Recognition and AI-powered algorithms for vehicle identification. The end result was a model that supported a real-time stream, generated fines in live mode, and captured data on specific violations.
In short, our team has helped the client to:
Validate the product idea aimed at market expansion;
Build 2 PoCs and reach a high level of accuracy;
Develop and train the model that supports real-time streaming;
Release the functionality of creating fines based on real-time data.
Why choose N-iX for your next AI project
N-iX is a reliable global vendor with 20+ years of experience and a proven record in Data Science, AI, and ML projects;
The company's team consists of 2,000+ software engineers and IT experts, with 200+ Data and AI specialists;
N-iX's portfolio includes 30+ Data projects delivered for global clients, including Gogo, Redflex, Ringier, CleverBridge, and Fortune 500 enterprises;
The company adheres to international industry standards, such as ISO 27001, ISO 9001, ISO 27001:2013, GDPR, and PCI/DSS;
N-iX has a reputation as a trusted software development vendor and ISG-recognized as a rising star in Data Engineering. The company's credibility is proven by numerous awards and industry ratings, such as IAOP, GSA, CRN Solution Provider 500, and ISG.
Have a question?
Speak to an expert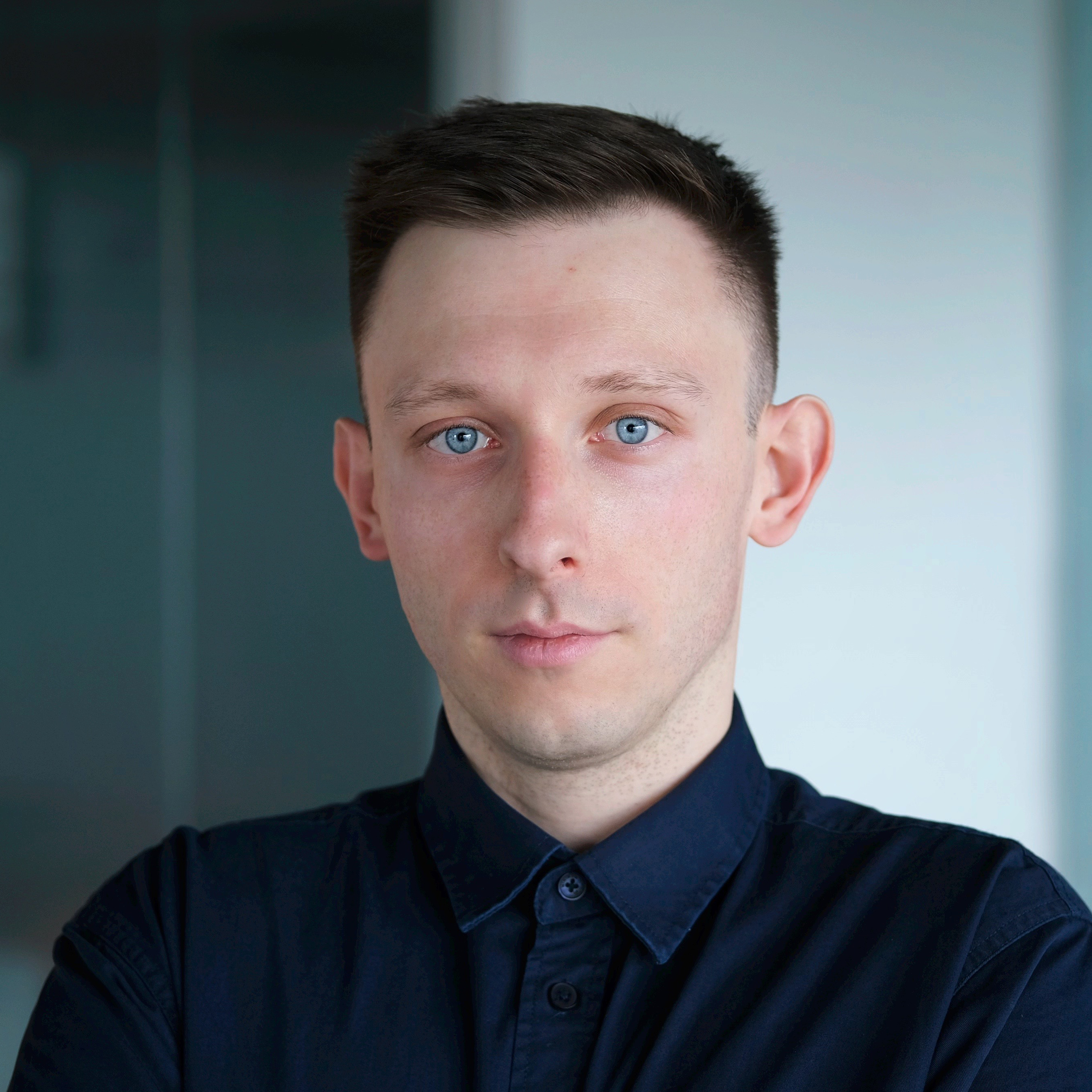 Rostyslav Fedynyshyn
Head of Data and Analytics Practice
---