Named by BBC as the "dark horse of Europe's tech scene," Ukraine is becoming more and more attractive as an outsourcing destination – now for game development. The county offers one of the largest pools of C++ developers in Europe, hundreds of game development companies, and extensive expertise in game engines. In this article, we want to discuss the potential of Ukraine as a software and game development outsourcing hub of Europe, as well as why many eminent game development companies have already chosen it as their outsourcing destination.
What Makes This Country a Desirable Software Outsourcing Destination?
For almost a decade Ukraine has been one of the most popular software development outsourcing destinations. The country's tech industry is growing exponentially – from $2.7B in 2015 to $4.17B in 2019 and is furthermore expected to reach $8.4B by 2025. There are multiple reasons why companies from around the globe chose to outsource to Ukraine:
Talent Pool
With over 200,000 tech specialists, Ukraine has the second-largest developer talent pool in Eastern Europe. Kyiv, Lviv, Kharkiv, Dnipro, and Odesa are the major tech hubs of the country where the vast majority of specialists and companies are located.
Education
Ukraine holds a leading position among European countries for its number of tech graduates. Every year more than 39,000 engineering and ICT specialists graduate from Ukrainian universities, growing the talent pool at least by 20%.
Tech Proficiency
According to SkillValue 2019 report, Ukraine ranks in the top 5 countries with the world's most skillful programmers and is among the top 4 in Europe. The average score index of Ukrainian developers on SkillValue is 93.17%. It is the tech proficiency of developers that made Ukraine recognized by the Global Sourcing Association (GSA) as "Outsourcing Destination of the Year" in 2017 and 2021.
World-Known Startups
Some of the most recognized software products were born in Ukraine. These include Grammarly, GitLab, RefaceAI, Petcube, YouTeam, and others. All of them were founded by talented Ukrainian developers and gained a considerable boost when reached the global market.
Tech Community and Infrastructure
Ukraine has a vibrant tech community and solid IT cluster in every major city. Ukraine regularly hosts some of the largest tech events in Europe, where software specialists, companies, and educational institutions gather in a single, productive environment. Here are the major events worth mentioning:
The Games Gathering Conference. It is a B2B conference that is entirely devoted to game development. The GG conference lasts for two days during which tech specialists share their knowledge, game developers demonstrate their recent projects and offer to play demos, companies share experience and achievements, etc.
Lviv IT Arena. Since 2014, this conference has been one of the major tech events, and each year it brings more international recognition to Ukraine's software development industry. The event often features eminent foreign tech experts, including David Helgason, founder of Unity; Matt Roberts, Director of Research and Analytics at Formula 1; and others.
IForum. This is an annual conference held in Kyiv since 2009 and dedicated to software development, tech innovations, business, advertisement, web 2.0., etc.
Game Development Industry
The game development sector is one of the most thriving at the moment. There are 117 game development companies in Ukraine, focused either on the development of their own products or providing outsourcing services abroad. The latter usually offer a wide array of game development services, including full-cycle development, co-development, C++ game engine development, porting, QA, VR/AR development, art production, metaverse and NFT solutions, cloud-based solutions, and anything else that one might need.
Eminent Companies That Already Outsource Game Development to Ukraine
A number of top-rated gaming companies that opt for game outsourcing services in Ukraine serve as proof of a favorable market. Such eminent game companies as Ubisoft, Wargaming, Gameloft, and Crytek have long been relying on Ukraine's talented C++ developers with their large game projects.
Ubisoft
With over 36 years in the gaming industry, Ubisoft is one of the most recognized game development companies. The company has 26 offices across 18 countries, including two offices in Ukraine (Kyiv and Odesa). In fact, some of the most loved games from the Assasin's Creed series were developed in Kyiv, Ukraine.
Wargaming
Known worldwide for such games as World of Tanks, World of Warships, and World of Planes, Wargaming is a game development company that specializes in competitive multiplayer games. The company offshored its game development to Ukraine in 2010, and since then have been satisfied with their choice. Wargaming also cooperates with several game development outsourcing studios, including N-iX Game & VR Studio, and entrusts them with art production.
Gameloft
Gameloft is a company that stands behind one of the most popular racing video game series Asphalt. The company has two offices in Ukraine, in Lviv and Kharkiv, which amount to a total of 500+ employees and are also among the most successful divisions of Gameloft.
Crytek
Such titles as Crysis and Far Cry are known to every gamer, and so is the company Crytek. This game development company has an office in Kyiv, Ukraine, where most of its games are being developed at this moment.
In fact, C++ game development is only a fraction of the contribution that Ukrainian game development specialists make to the global market. A vast number of other AAA-level clients also opt for art production services, including CD Project Red, Activision, CI Games, Paradox Interactive, Capcom, Deep Silver, Warner Brothers, and so many more.
Reasons to Hire C++ Programmers from Ukraine
In addition to the fast-growing IT industry, there are several other reasons why businesses opt for game development services in Ukraine:
Game Engines Expertise
Ukraine has one of the largest talent pools of C++ programmers in Europe, and a major part of game development outsourcing companies have decent expertise in Unreal Engine and Unity. What is more important, having experience working with Wargaming, Ubisoft, Gameloft, etc., Ukrainian programmers are familiar with multiple internal, proprietary engines. This fact significantly shortens the learning process and adaptation period when starting working with a new C++ game development engine, which, in turn, attracts companies from abroad.
Optimal Price-Quality Ratio
TopCoder spotlights developers in Ukraine among the best experts in the world. On HackerRank, Ukraine holds 11th position in the global ranking, even ahead of the US. Nevertheless, the average salary of a programmer in Ukraine is quite moderate: $36k annually compared to $107k in the USA and $72k in Germany. This is mainly due to the low cost of living when compared with other countries.
English Proficiency
Another no less important advantage is that Ukrainian programmers have a good command of English. The research made by DOU, Ukraine's leading online tech community, states that 85% of tech specialists have at least an Intermediate (B1) or Upper-Intermediate (B2) level of English. In turn, project managers, team leads, and delivery managers usually have the Advanced (C1) level.
Time Zone and Geolocation
Finally, Ukraine has a suitable geolocation and time zone both for offshoring and nearshoring. There is a minimal time difference from other European countries: 2 hours from London; 1 hour from Stockholm. And if your business operates from the Atlantics (New York, Toronto), then there will be only a 7-hour difference between our time zones. This is just enough to organize effective communication and daily stand-up meetings.
Hire C++ Developers at N-iX Game & VR Studio
Founded in 2003, N-iX is recognized as one of the 100 best software development providers in the world. The company unites 1700+ specialists and has offices in Ukraine, Sweden, Poland, USA, and Malta. N-iX Game & VR Studio started out as a separate unit of N-iX in 2012 and over the years achieved recognition as one of the top game development companies in Ukraine. The studio possesses extensive expertise in C++ game development, Unreal Engine, Unity, C#, and several C++ proprietary engines.
Our Latest UE4/C++ Projects
N-iX Game & VR Studio has a strong team of versatile specialists focused on C++ and Unreal Engine game development. These are 3 of the recent projects that our C++ programmers have been working on:
The Dark Pictures Anthology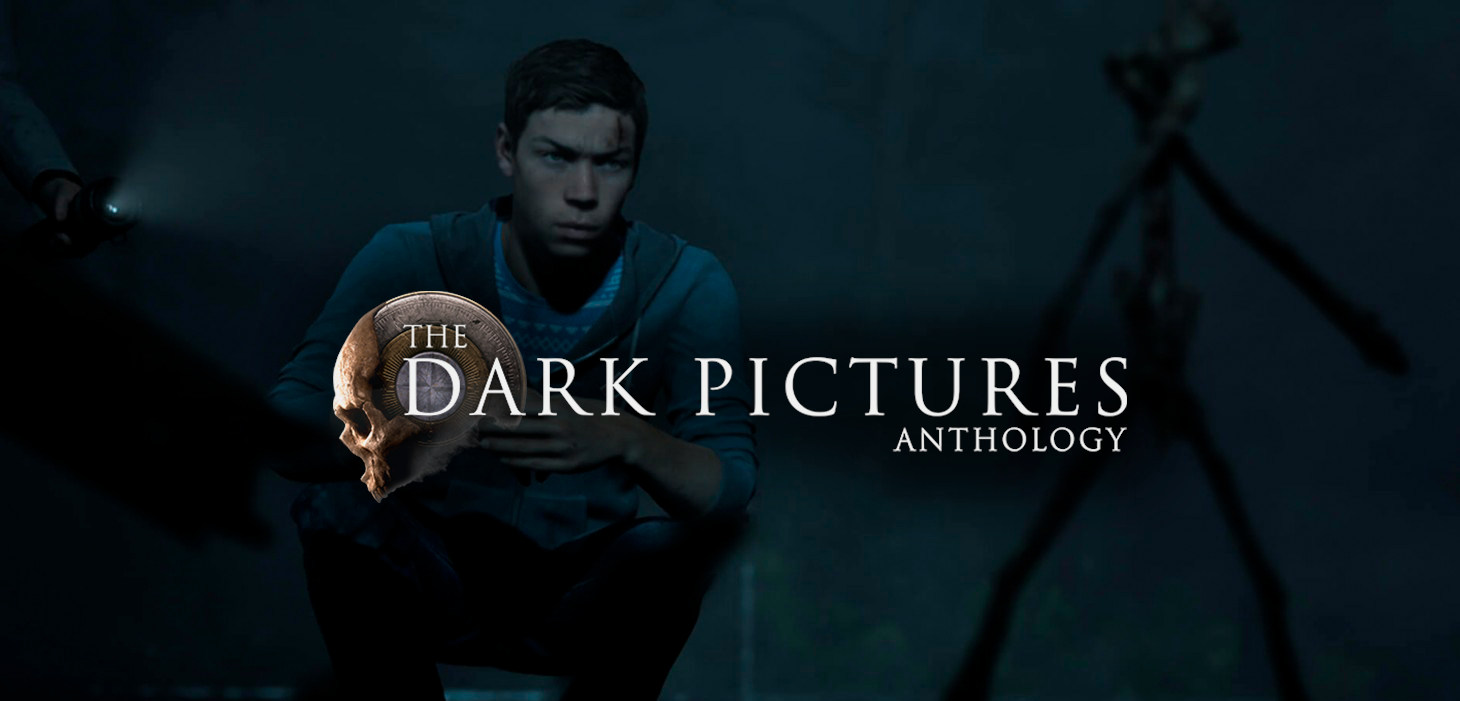 Supermassive Games is a BAFTA-winning, independent triple-A games developer based in the United Kingdom. The company is best known for its interactive drama video games with hyper-realistic graphics, immersive gameplay, and intense storylines. The critically acclaimed PS4 hit Until Dawn and the recently launched The Dark Pictures Anthology are two of the most successful game titles. Both games received overwhelmingly positive feedback from players.
N-iX Game & VR Studio team is delighted to cooperate with Supermassive Games and be able to contribute with our expertise in Unreal Engine, C++, and console game development.
Gods & Glory
Gods & Glory is a global MMO RPG with more than 3 million players community and inspired by Heroes of Might and Magic III. Our client, Deca Games, is currently working on a massive update for this mobile game, and N-iX Game & VR Studio assists them with C++ game development services.
Our task was to rewrite the game's engine in C++ programming language with a server based on Java / Hibernate. N-iX's C++ programmers had to automate the technical processes, fix legacy bugs, and add new functionality to the game. The ultimate goal was to republish the product so that it fits the latest technology requirements and trends in the mobile gaming industry.
QBSIM
QBSIM is a VR simulator that leverages Unreal Engine 4 and motion-tracking technology to offer a realistic training experience for quarterbacks. N-iX Game & VR Studio provides full-cycle development services for this project. We gathered a team of C++ developers and experts in 3D art, animation, UE4, Oculus, OptiTrack system, and motion capture to deliver a high-quality solution to our client.
What We Offer
In addition to our technical expertise, N-iX Game & VR Studio offers the following benefits as a C++ game development company:
Qualified Specialists
N-iX is an Advanced Consulting Partner of AWS and a member of Microsoft Xbox, Sony Playstation, and Nintendo Switch partner programs. Our team utilizes console game development kits (GDK) to deliver high-quality Unreal Engine/C++ game engine development services to our clients.
Strong Company Brand
N-iX is recognized by Forbes as one of Ukraine's top employers and ranks second as the Best Company to Work 2021. Our recruitment department applies tried and tested recruitment strategies that allow us to effortlessly scale along with your project. This means that there will be no hitches during our cooperation.
Trusted Outsourcing Partner
We have been partners with Paradox Interactive since 2017 and contributed to 6 of their game titles. N-iX teamed up with Wargaming in 2018, and we work on their game phenomena till today. We partnered with Tempo Storm in 2018, and they say it's one of the best decisions they ever made. N-iX Game & VR Studio is a trusted game outsourcing vendor with whom you can build a long-lasting partnership.
---